People who was born in the 20th century has believed that every piece of art which is invented within this span of time is new. They do not know that bits or a half portion of it were just reinvented or a mimicry of the past's artistic theme. When we say "past" we are referring to the time of 1500s when Shakespeare has invaded the theater world. In his one play entitled "Hamlet", Killer Heels were used by the actors. Designers from Dior and Manolo Blahnik were influenced by these kind of Heels genre wherein they splashed and applied some ideas to their pieces. These pieces had not just fascinate women but men are bewitched, too.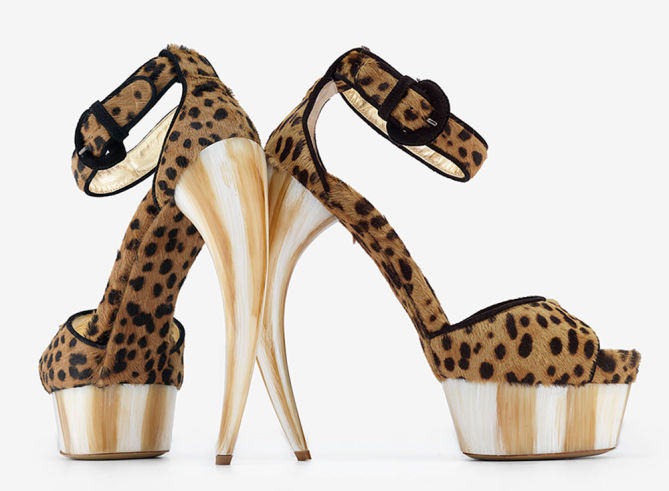 (c) Jay Zukerkorn
Way back to Greece, the purpose of actors' usage of thick-coiled cork is to aim greater visibility onstage. Similar to Ottoman Empire, to also gain impact from the audience, they used a type of clog for slick bathhouse floors.
Let us ask this one question in ourselves: why would someone use such Killer Heels? As what the history suggests, to attract, to gain, to fascinate and to bewitch people that these Killer Heels were not invented in the 20th century but in as early as 1500s. Thus, the present's artistic fashion is not new, they are all linked in the past.
We can know more about the origin of these shoes through an exhibition entitled,  Killer Heels: The Art of the High-Heeled Shoe. Compiled with over 100 essays and photos of heels from the past 100 years, the masterpieces of history are exhibited at Brooklyn Museum. It answers all the inquiries of every man and woman as to why we need shoes and how they are viewed as a status symbol.