Is Lindsay Lohan truly sober now?
The actress has agreed to be filmed for her own docuseries on OWN entitled "Lindsay". The 27-year-old actress has been in hard battle against her life's demons the last several years. She is reportedly sober now, allowing the crew of Oprah Winfrey's network to follow her around to see what her life is truly like these days. But over the weekend, word spread online that Oprah had to sit Lindsay down to tell her to cut her bullshit. This was after Lindsay reportedly prevented the crew from entering her home to continue filming.
After her talk with Oprah, the young actress emerged the next day looking upbeat. She was papped walking around NYC with her friend Spanish- American artist Domingo Zapats looking totally fashionable. We have to say this is probably our fave look on Lilo in recent months: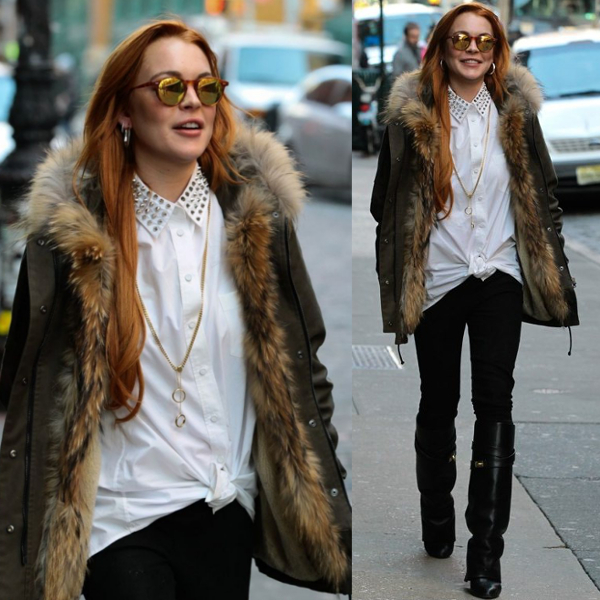 The actress wore black skinny jeans a white top topped with fur-trimmed military jacket. She completed her look with fierce boots.
The boots came out a few seasons ago. They have been spotted on several celebs since they were launched. You can still buy the shoes because they are still available online.