Power couple is what would best describe the partnership of football quarterback Tom Brady and Brazilian model Gisele Bundchen. Although the two have had their fair share of nasty stories told about them, the celeb couple stays in the limelight mainly because of their successes in their individual careers. It doesn't hurt that they are both good looking.
On Sunday, June 29, the two met up for dinner in NYC and were caught by paparazzi as they made their way to their chosen restaurant. Tom looked a little overdressed especially since it was a warm day and he chose to wear a green sweater. Gisele, on the other hand, wore the perfect outfit for the weather and for a simple dinner. We're guessing Tom came from an important meeting, hence his outfit. Gisele may have come from home or a fun day out out which would also explain her casual but glam look.
The two looked happy and in love as they walked hand in hand on the sidewalks of New York.
The good-looking couple also shared some light kisses during their evening stroll:
While we don't know the exact brand of Gisele's casual footwear, copying the supermodel's weekend look should be easy with the following similar sandals from Sam Edelman: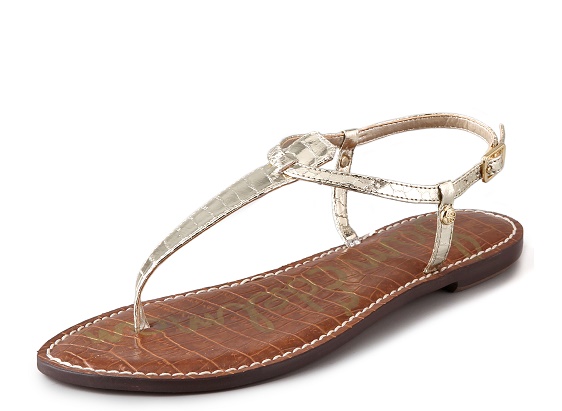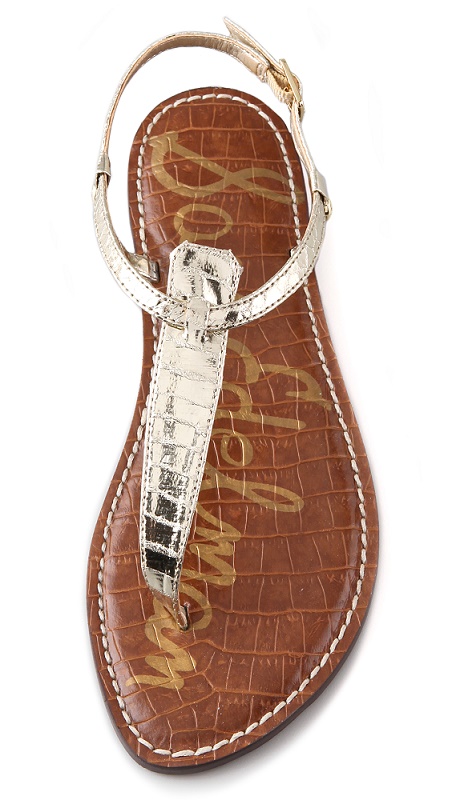 This style has been in the market for several years now, proof that some styles never go out of style. The t-strap sandal works well with all kinds of summertime outfits including maxi dresses and denim shorts. At just $65, you don't even have to think twice about purchasing the sandals. The long list of celebrities that own Sam Edelman Gigi sandals includes: Ashley Tisdale, Kim Kardashian, Hayden Panettiere, and Vanessa Hudgens.
The popular sandals are made of snake embossed faux leather with padded footbed and synthetic soles.