Here's proof that you don't have to buy expensive things to look like a million bucks. It's all about selecting and wearing the right pieces.
A great case in point would be the look Gisele Bundchen put together for running mommy errands while in Boston this week. The leggy supermodel donned a simple light denim jumpsuit for the outing, and accessorized the onesie with a single-strand necklace, some eyewear, a neutral satchel, and a pair of easy-to-wear $65 flat sandals from Sam Edelman. The ensemble was very understated, but she looked classy and expensive. In fact, if you didn't know it, you wouldn't have guessed her shoes cost an easy $65.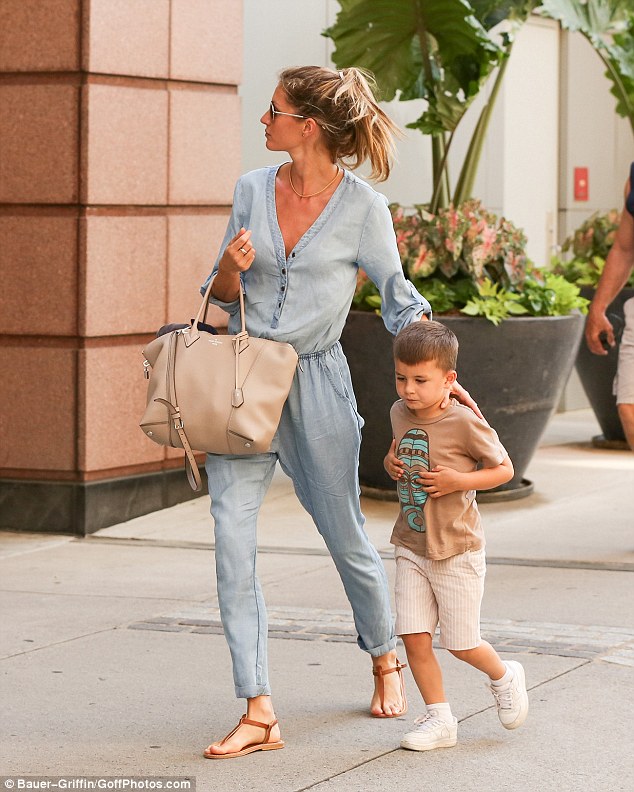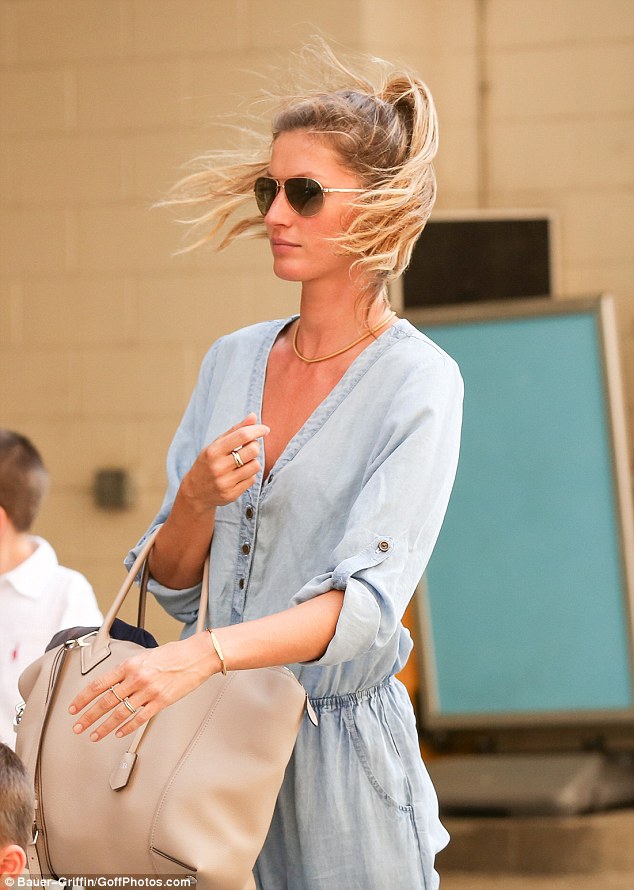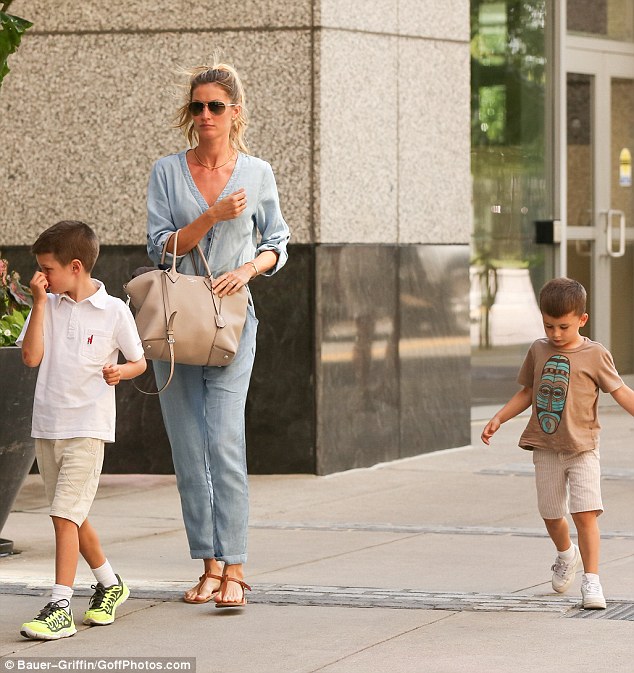 Gisele Bundchen runs errands with her son and step-son while in Boston, on June 18, 2014
I like how laid-back chic she looks here. I'm in love with her denim jumpsuit, and I'm especially taken with the way she styled it so effortlessly. What about you, what do you think of her outfit?
Here's a closer look at Gisele's flat sandals. They're called the "Gigi", and they feature a no-fuss thong silhouette, as well as adjustable ankle straps. These shoes also come in many variations, so you actually have a whole LOT to choose from: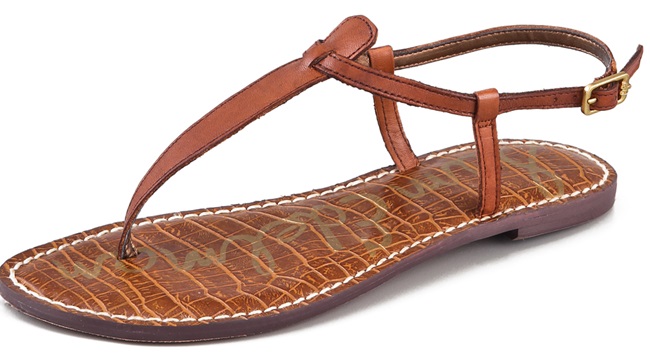 Sam Edelman Gigi Thong Sandals in Saddle, $65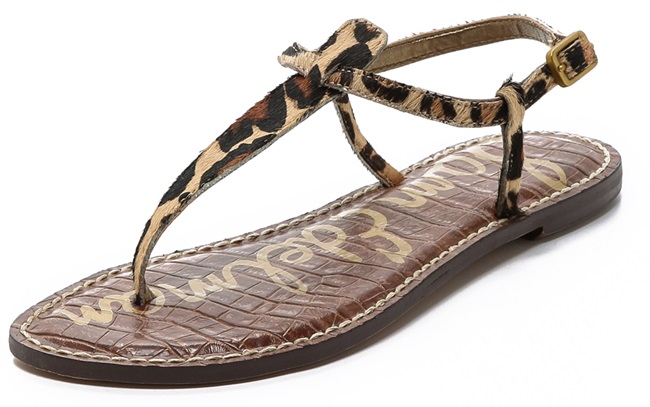 Sam Edelman Gigi Thong Sandals in Leopard, $65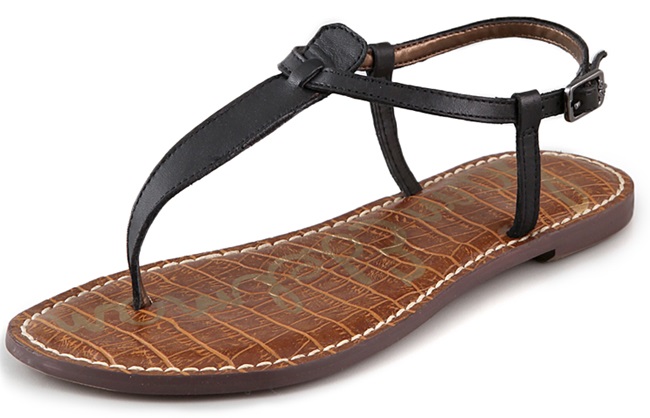 Sam Edelman Gigi Thong Sandals in Black, $65
To look  rich and classy like Gisele here, mix your brown Gigi sandals with a denim or chambray jumpsuit, then top off the mix with a single-strand necklace (or a pendant necklace), a neat satchel, and some cool eyewear. Don't forget to tie your hair in a messy bun or pony. Try these for starters: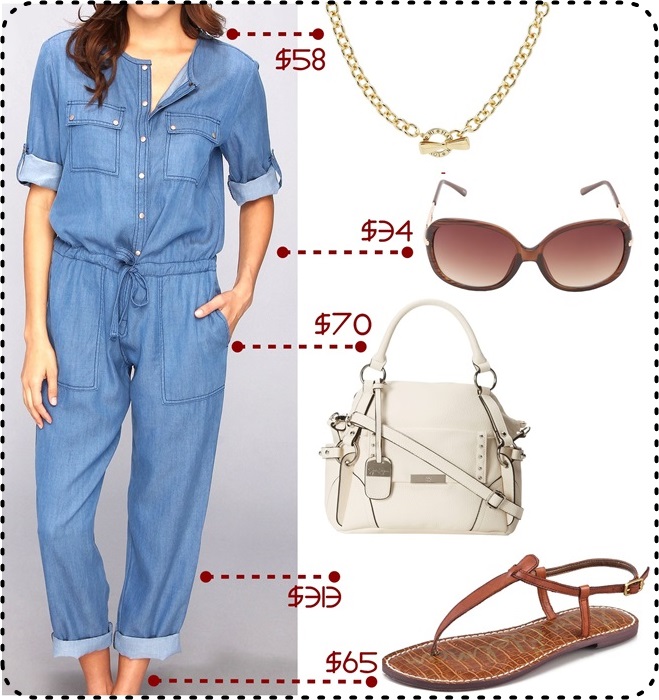 Trina Turk Clovis Jumpsuit / My Flat in London Roundabout Necklace / Steve Madden S5469 Sunglasses / Jessica Simpson Enicno Satchel