Have you seen the official trailer of Fifty Shades of Grey?
It's very steamy, and I can't wait to see the movie next year. In fact, I feel really bummed out that I have to wait for seven months just to be able to watch it. You can check it out below. Just don't forget to keep your cool.
Speaking of Fifty Shades, the movie's heroine, Dakota Johnson, a.k.a. Anastasia Steele,was spotted looking biker chic while out and about in New York early this week. Dakota wore black skintight jeans for the outing and paired the bottoms with metal-infused black buckled ankle boots. The shoes were tough-looking, polished, sleek, and edgy. I actually had a hard time looking away from them, as they were obviously my type.
Complementing the bottom half of her outfit were a black graphic t-shirt, a black handbag, and a blue denim jacket. The whole outfit highlighted Dakota's long legs, though sadly her hair did a great job of covering her pretty face too.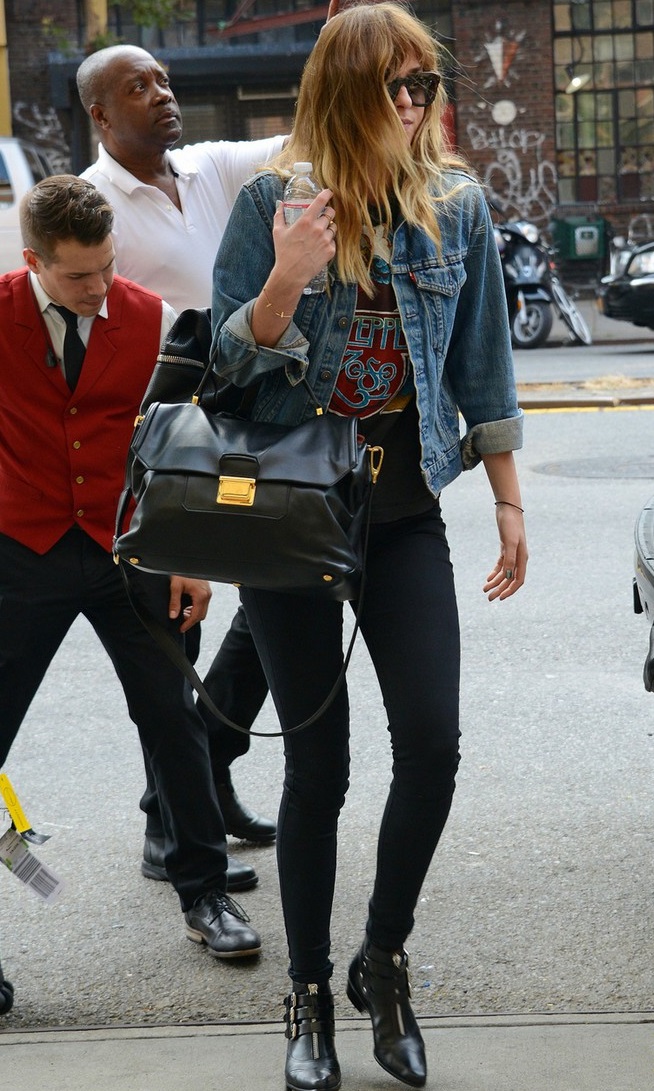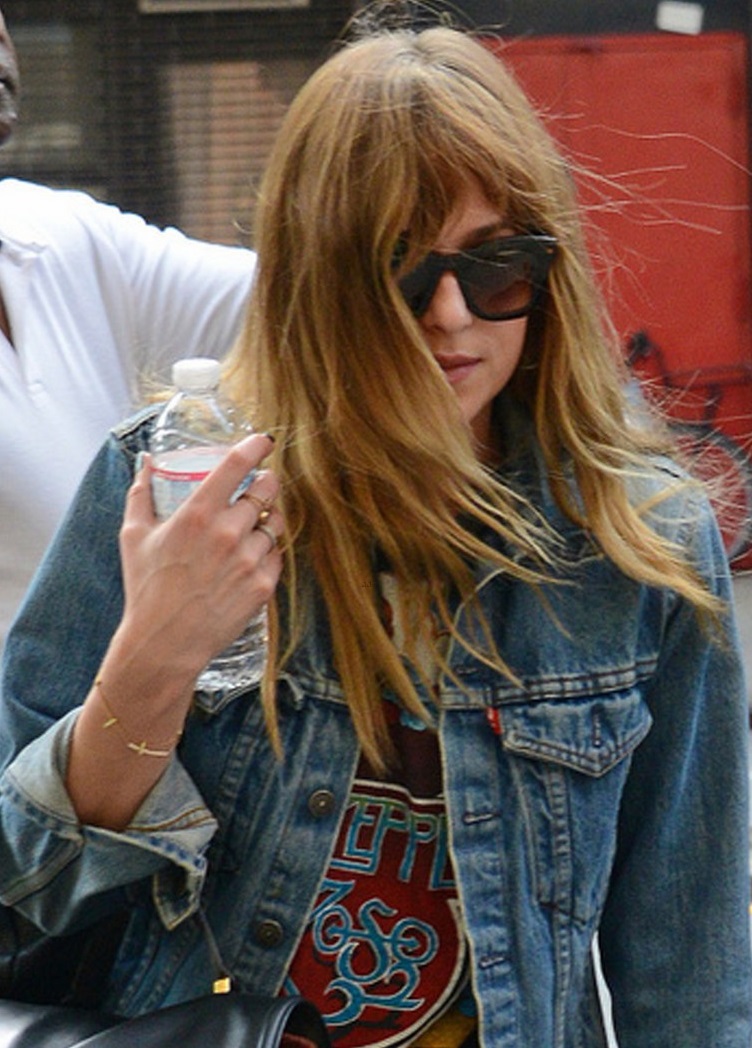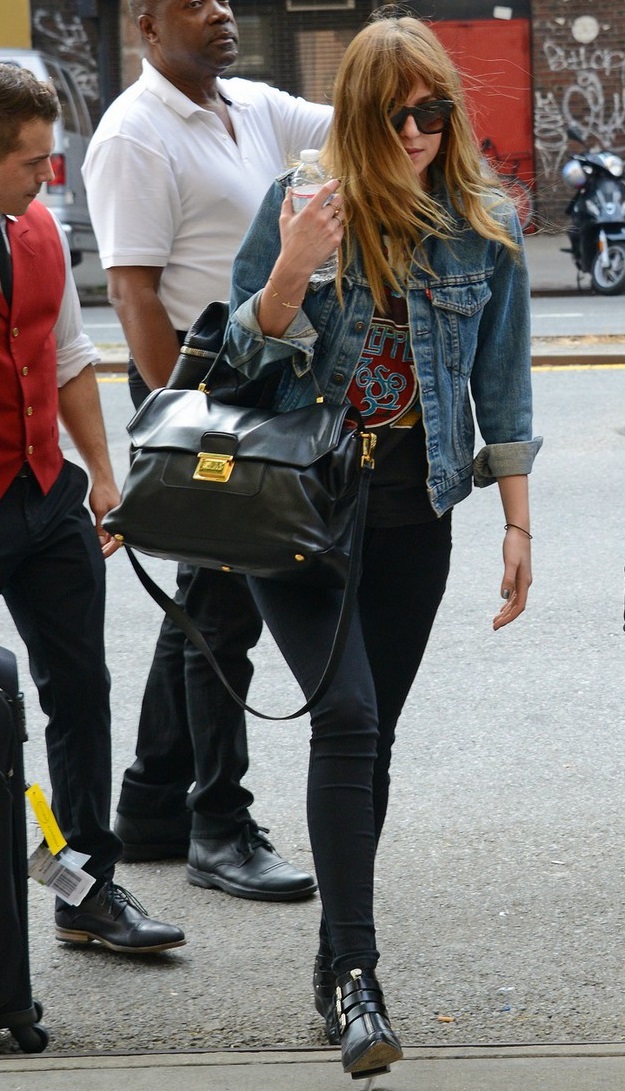 Dakota Johnson spotted out and about in New York City last Tuesday, July 22, 2014
If you think about, the producers made the right decision when they chose Dakota for the role. She looks innocent and naive, and she's got long legs — just like Anastasia Steele.
Now onto Dakota's boots. I just had to find out where she got them because they look really cool. Turns out, they're from Tabitha Simmons. They feature three buckled straps at the ankles and a very distinct zipper detail running through the center of each shoe. If you fancy them just as much, you can score a pair in your size via SAKS.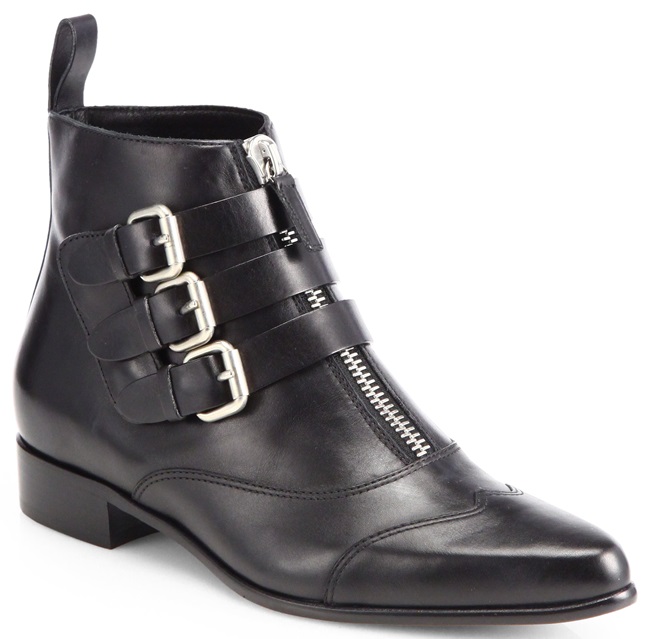 Tabitha Simmons Early Leather Motorcycle Ankle Boots, $1195
The Tabitha Simmons boots are quite pricey, running at $1195 a pair. If you're on a budget, what you can do is grab the Rebecca Minkoff Alex boots instead. The Alex also feature zipper add-ons and triple buckled straps. However, they're crafted in distressed suede instead of smooth leather: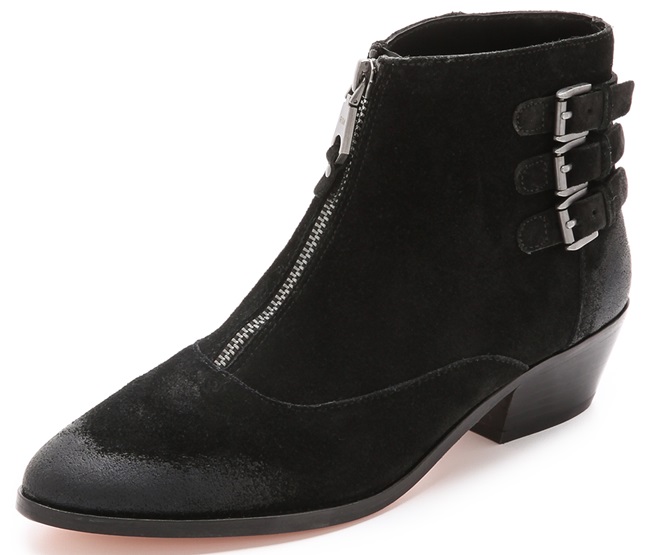 Rebecca Minkoff Alex Boots, $295