It's always nice to see celebrity couples getting along. One of our faves is the married couple Fergie and Josh Duhamel. The two dated for a long time while building their individual careers. They eventually married in 2009. Now the lovely couple has a baby boy.
A few days ago, the two shared a light moment together as they exited the JFK Airport. Fergie and Josh were papped sharing stories and laughing.
The two were dressed casually for comfort.
Fergie had on a Brian Lichtenberg shirt and white skinny jeans. Josh had on a light button down shirt and rugged jeans.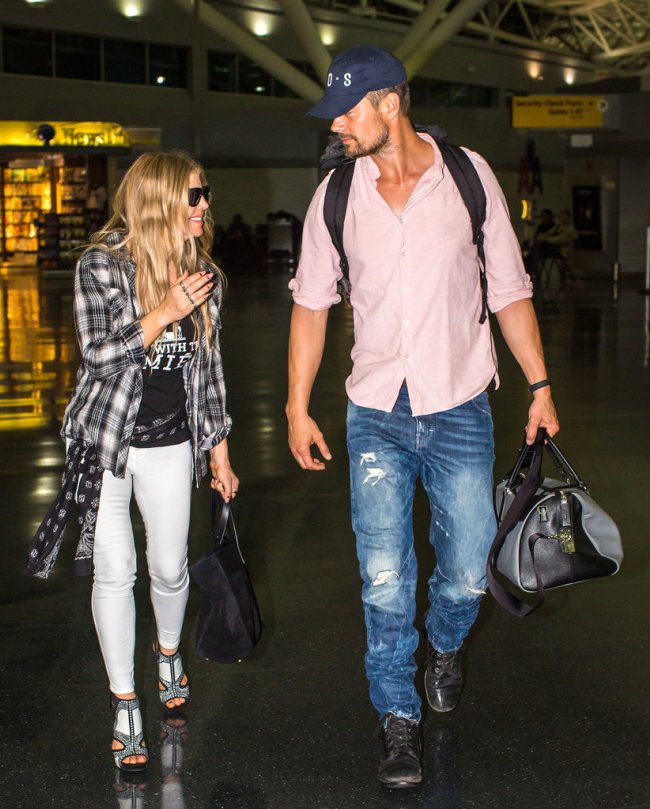 If you want to copy Fergie's look, check out the fashion items below: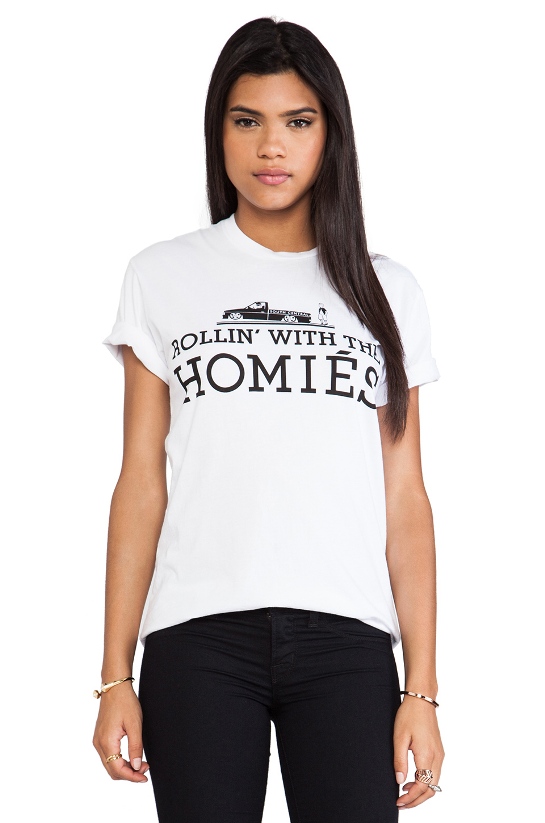 Get the shirt from Revolve Clothing for $61. The black version is currently not available but you can purchase a white version of the shirt.
Fergie has complete trust on her brand that she hardly wears shoes from other labels. She wears Fergie shoes everywhere. For the trip with husband Josh, Fergie decided to wear the Emmie shoes from her own shoe brand.
The singer had on the black and white version of the Emmie. The shoes also come in studded black: