I'm usually amazed at the way celebrity moms shrink to their former size as soon as they give birth. From Kate Hudson to Jessica Alba, and Beyonce to Kim Kardashian, it's like these Hollywood women have a secret to rapid weight loss that we clearly don't know about. Or maybe it's just genes. What do you think?
Nah. I highly doubt it's because of genetics. But I do think they take great measures, and I mean immensely great measures, to shed those unwanted pounds and be as sexy as before. Take for example, celebrity shoe designer Fergie. The Black Eyed Peas vocalist was spotted attending her sister's baby shower early this month, and she simply looked uh-mazing! It's like she was never even preggers.
For the occasion, the new mom rocked a pretty dress from M Missoni and finished it with reddish cap-toe pumps from her very own shoe line — the Fergie "Podium" Pumps. The color of her stilettos complemented the dress nicely, and she wore it with some Tom Ford sunnies and a Givenchy clutch.
Here's a closer look at Fergie's Podium pumps. They're almost like your everyday classic pumps, except not quite either. They feature silver caps at the pointed toes, 4-inch tall heels, and cuff details (or should I say, collar?) on the back of the shoes. You could say those add-ons are the Podium's unique selling points. These pumps come in 3 color variations — black, camel, and red (as seen on Fergie).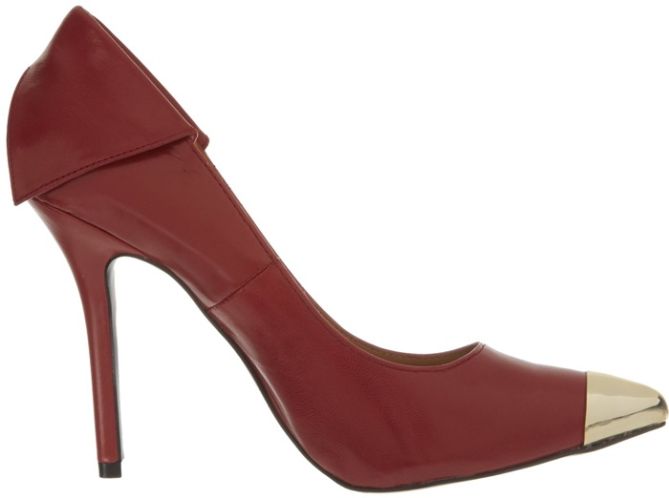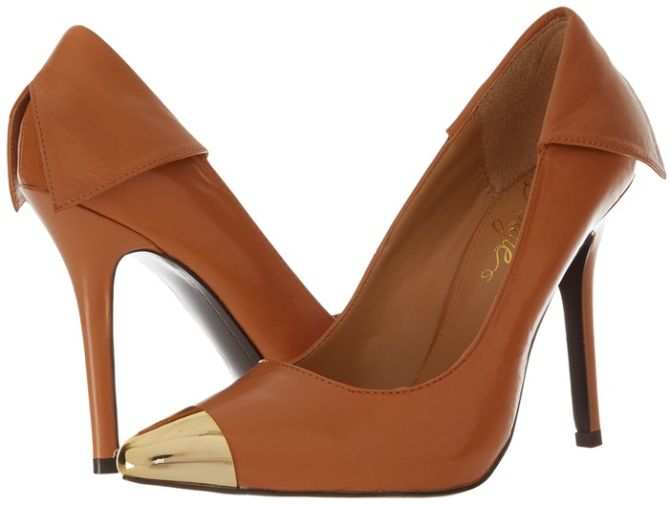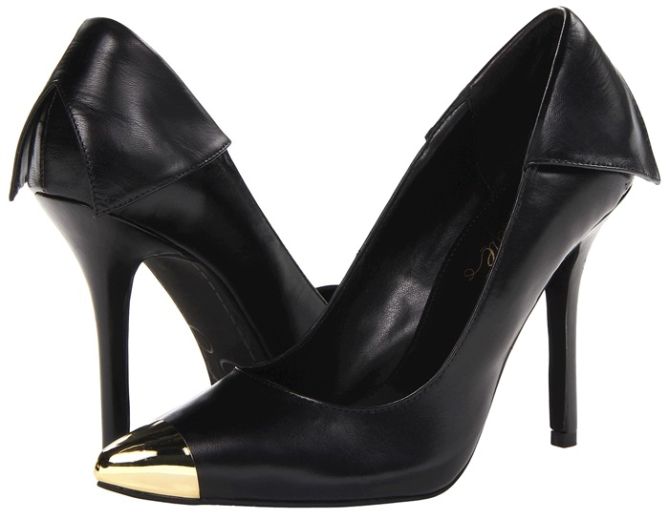 Do you like Fergie's pumps?
She's has worn them several times this year, so I'm guessing she really likes them. If you're interested to grab a pair, whether you want them in classic black, camel, or red (just like Fergie's), the cheapest you can find them would be at Amazon. You can get them for as low as $30!
Yes, too good to be true, but it is true. Some styles are priced higher, but the red ones are at an amazing $30. They retail at $100 on other sites so I say that's a pretty swell deal — especially since these shoes are made of genuine leather material. So what are you waiting for? Grab the Podium today!