Why is Eva Mendes ashamed to show off her baby bump? I mean, if you were going to have Ryan Gosling's baby, wouldn't you be proud to flaunt the fact that you're pregnant?
Now that the news about her pregnancy has broken out, the paparazzi are hounding Eva like crazy. And it's thanks to those nosy photographers that I found these pictures of the actress trying so very hard to hide her growing belly with practically anything she can grab on to, from an oversized bag to a scarf, and whathaveyou.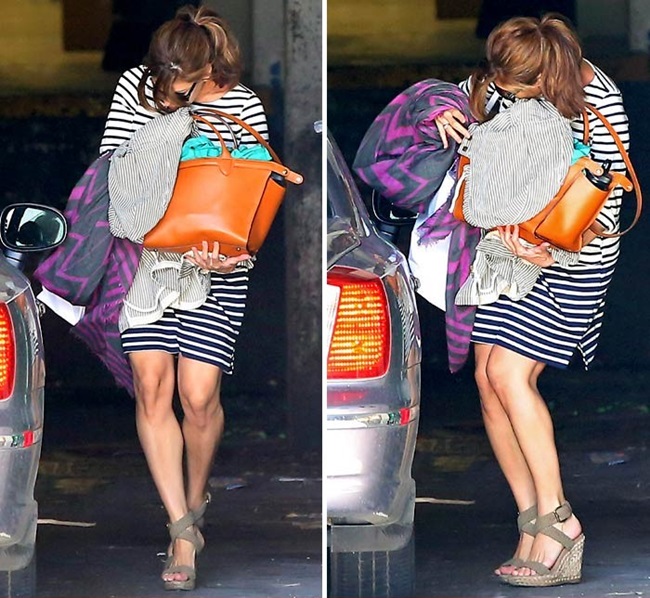 Eva Mendes goes through great lengths to hide her growing belly from photographers while leaving a parking lot in Los Angeles, June 9, 2014
Well, you have to hand it to the actress, because she didn't let the pregnancy get in the way with looking fashionable. I love the nautical-inspired mixed-pattern combination she's got going on in that outfit. I also like how she finished the look with the appropriate footwear — comfortable ankle wrap wedges that a pregnant woman can wear. Good job, Eva. You're lookin' fabulous!
I don't know where she scored her striped outfit, but I can give you the deets on her shoes. I have no doubt in my mind that those sandals are the Stuart Weitzman Alex. Below is a closer look at those summer espadrilles. They feature wide crocheted straps at the toes and ankles, jute-covered wedge heels that are 5-inches tall, as well as upturned platforms that are 1.5 inches thick.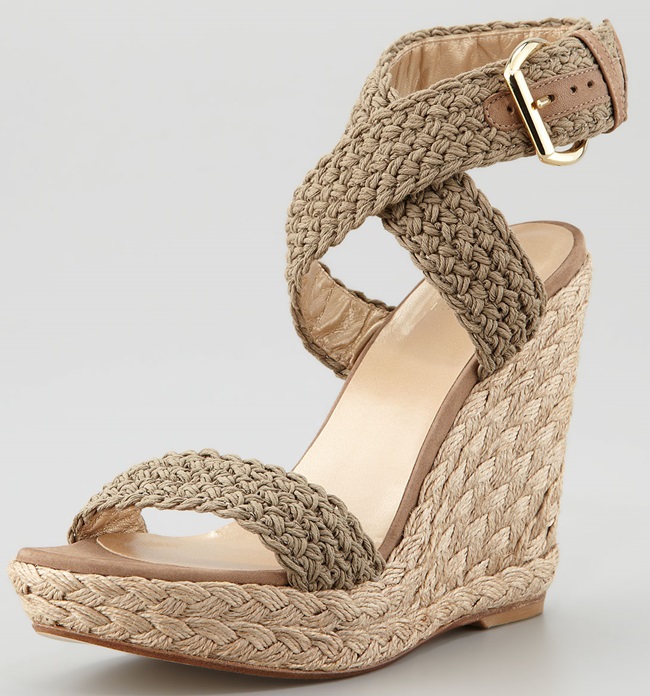 Stuart Weitzman Alex Crochet Ankle Wrap Wedge Sandals, $105 (was $235)
You can find Eva's sandals at Neiman Marcus. They're currently on sale at $105, but the sizes are broken so you may not be able to find the ones that fit you.
That said, espadrille wedges like the Alex are a must-have this summer, so I can understand why you want a pair if you don't have one yet. Thankfully, I actually found a very similar looking style from a more affordable label. Check out the JustFab Mallory. These are not exact replicas, but they can fool anyone from a distance: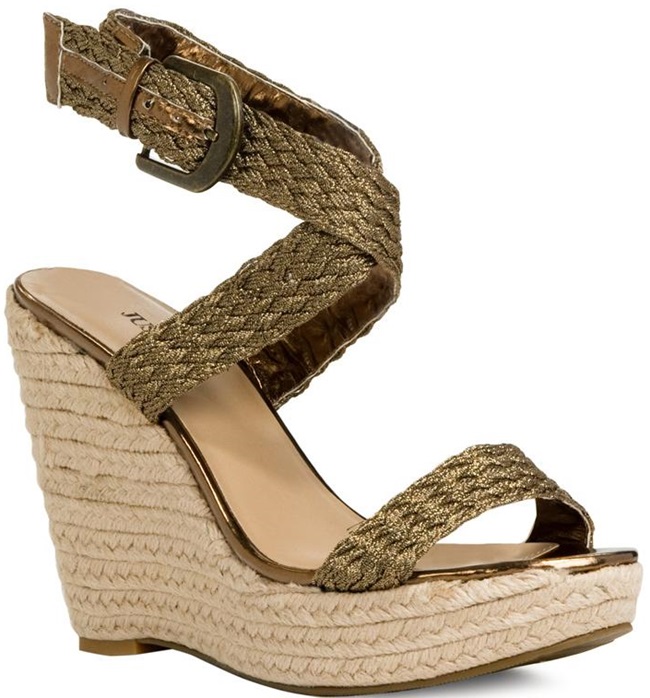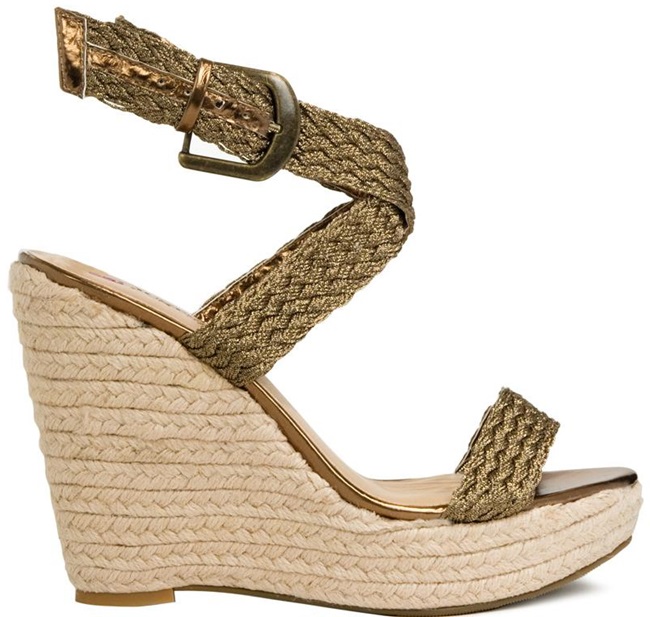 JustFab Mallory Wedge Espadrilles, $52 (was $55)