Who among you ladies got carried away and ended up getting really excited when they heard the rumor that Eva Mendes is supposedly seven (7) months pregnant with Ryan Gosling's baby?
Well, admittedly, I did.
Imagine how cute their baby will look!
Four months ago, Eva appeared on The Ellen Show and told the talk-show host that she was NOT pregnant. Below is a clip of the video if you missed watching it. Of course, now that the pregnancy rumors are out again, I'm more inclined to believe them — unless Eva herself will deny it in person.
The fact that Eva hasn't been seen since March is one telltale sign that she could be hibernating somewhere, nurturing a growing belly. I have to hand it to the actress, though. Because if she is really seven (7) months pregnant, then that means she was three months on the way back in March — and yet she hid the bump oh-so well.
The Latina hottie attended several events sponsored by New York & Company back in March and didn't look pregnant at all. For each occasion, she chose a patterned or textured frock that pretty much camouflaged whatever she was hiding.
Eva attends the New York & Co. pop-up store launch in Los Angeles, on March 18, 2014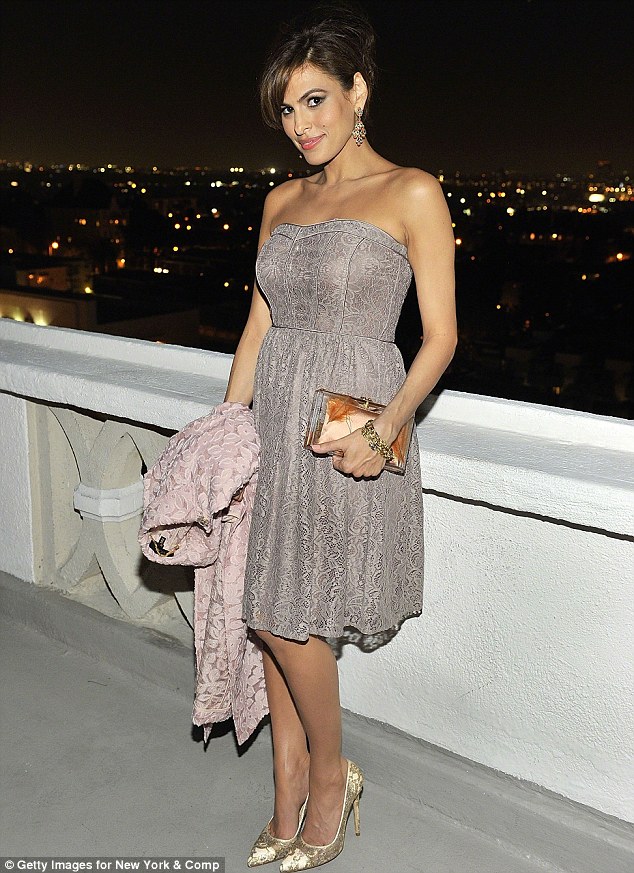 Eva Mendes attends the New York & Co. Spring Launch dinner held in Chateau Marmont in West Hollywood, California, on March 18, 2014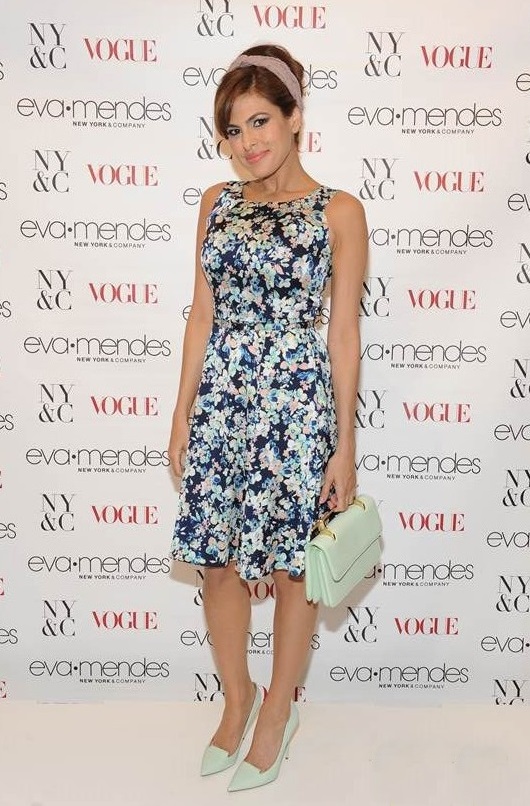 Eva Mendes attends the New York & Co. Spring Launch event held in Cerritos, California, on May 19, 2014
Of course, I couldn't help but notice the shoes she used to go with each attire either — these Bionda Castana Daphne Bis floral lace pumps (shown in gold and green/gold) and Jimmy Choo Ari pumps (in mint blue):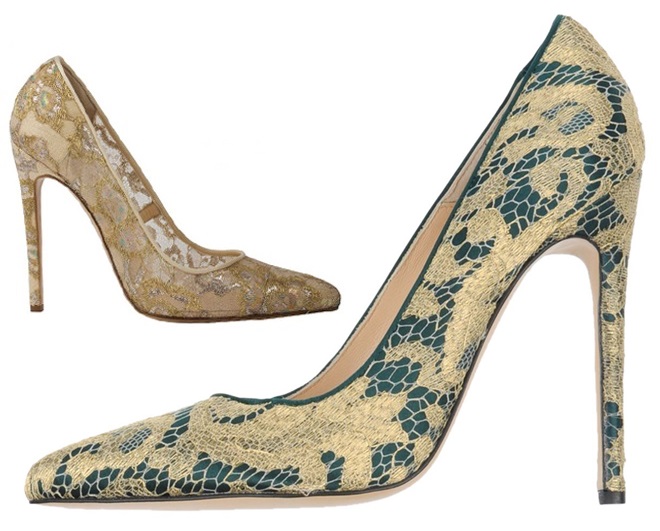 Bionda Castana Daphne Bis Lace Pumps in Gold (same as Eva's) and Green/Gold, $640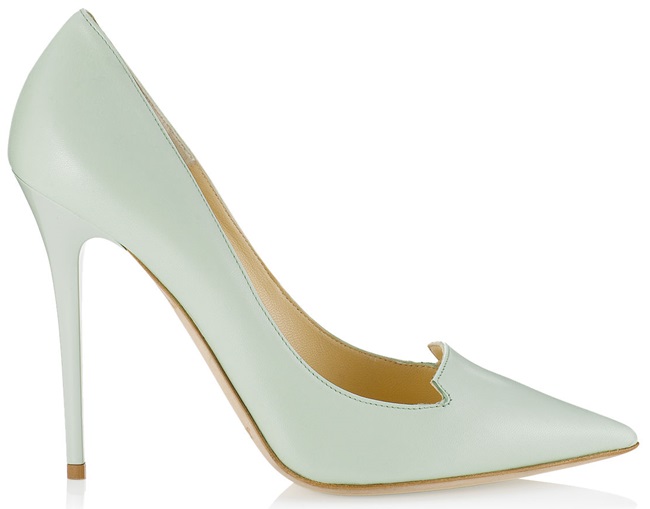 Jimmy Choo Ari Pumps, $338 (was $675)
Such fantastic heel choices. Would you agree?
Which of the two styles do you prefer, the dainty and romantic Daphne Bis lace pumps or the more sophisticated and modern Ari pumps?
The Bionda Castana heels are already sold out, but the Ari from Jimmy Choo are on sale at the moment. Now in case you need similar suggestions, you can also go with these cutout pumps from Kate Spade, and these light blue croc-print leather pumps from Charles David. I personally think they're great substitutes:
Kate Spade Lana Cutout Pumps, $350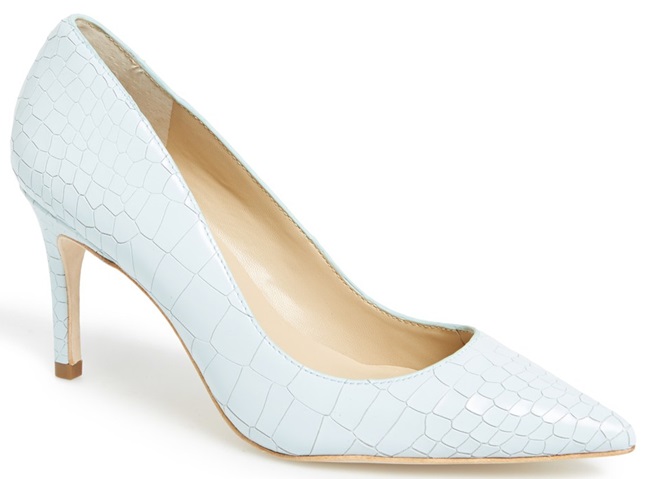 Charles David Luisa Pumps, $151 (was $225)
So back to Eva.
After attending the series of New York & Company sponsored events last March, the actress was last spotted sporting an animal print coat with folded-up jeans on March 30, while out and about in LA running errands. You could say the statement topper did a great job of concealing the bun she had in the oven because everyone missed it. They were too busy looking at her fabulously chic and glam outfit.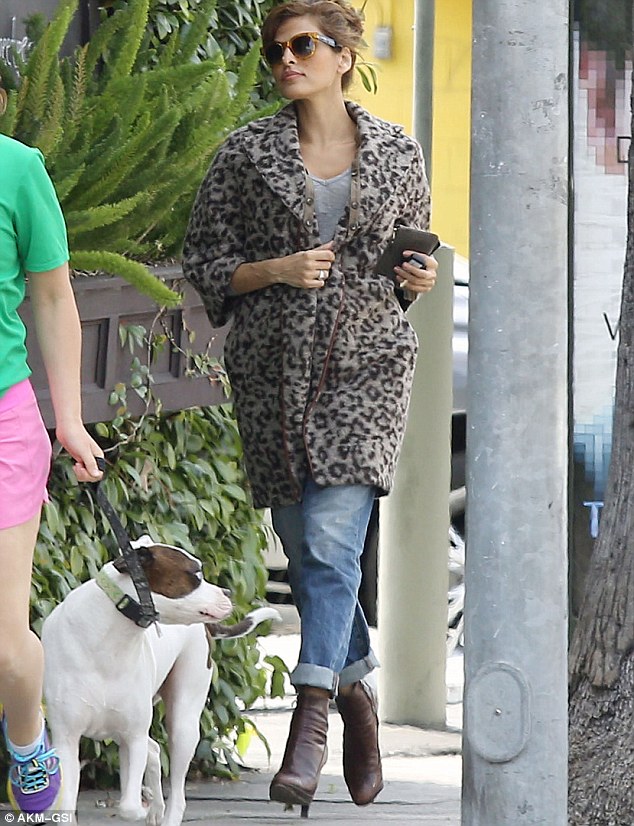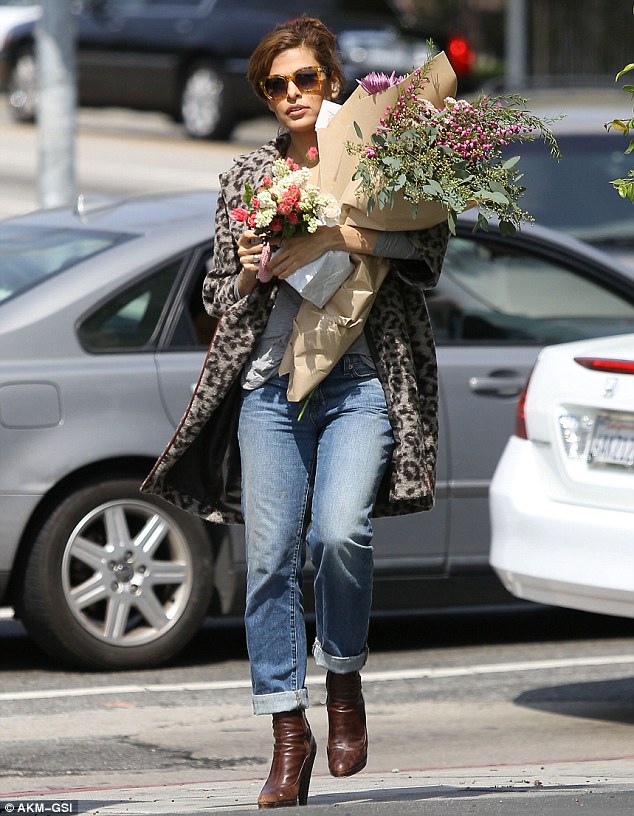 Eva Mendes tries to conceal her baby bump by topping the outfit with an oversized animal-print coat while running errands in LA, on March 30, 2014