Eva Longoria has a new favorite pair of shoes this summer, and it's soooo not what you think. Nope, not high heels at all. Can you guess what this little lady loves to slip on this season?
Right (well, obviously, judging from the title I wrote for this post), it's a pair of Yosi Samra flat sandals. The petite brunette wore the shoes twice already; and on both occasions, with all-white outfits.
While in Taormina, Italy early this week, Eva used the sandals to finish a white shirtdress. Her other accessories included a snake-print tote from Ferragamo, a dark brown python skin belt, and a pair of black sunnies.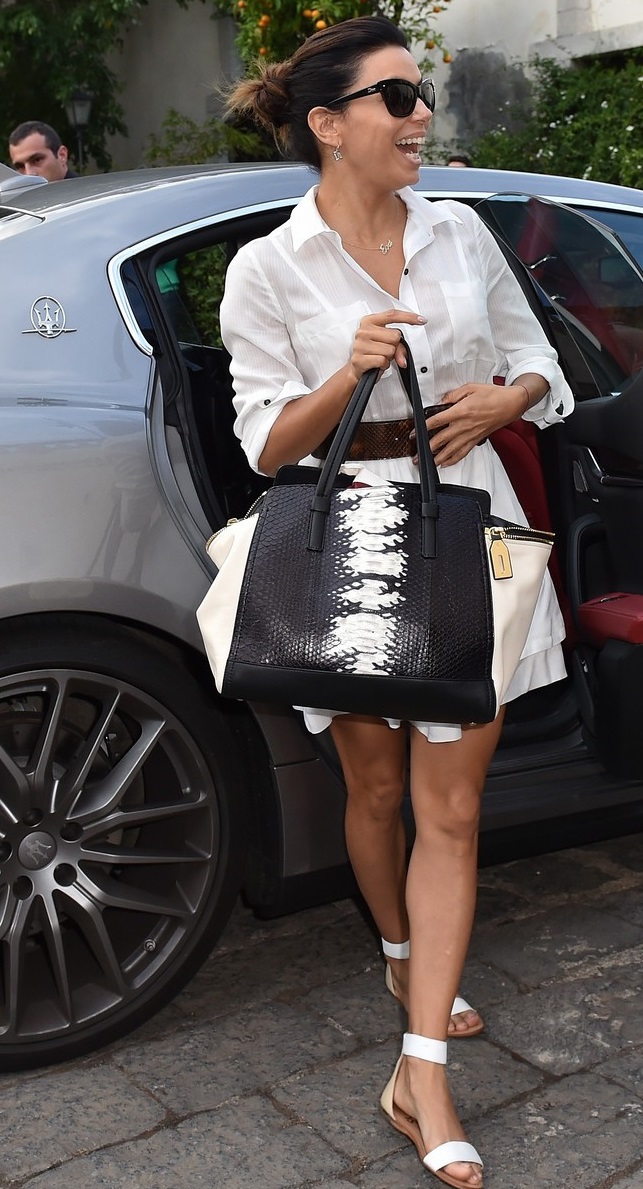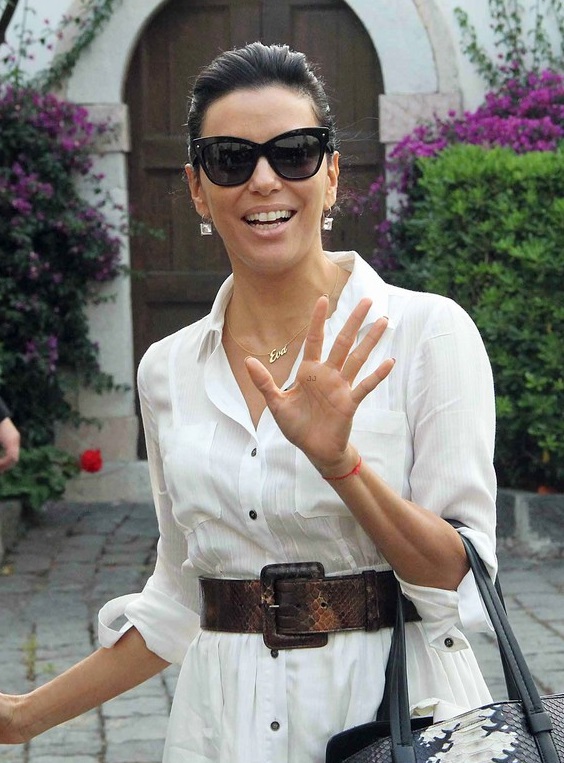 Eva Longoria arrives at the 2014 Taormina Film Festival in Italy in a white shirtdress accessoriezed with exotic-skin extras, June 16, 2014
And just the other day while heading to a salon in West Hollywood, she was once again spotted wearing the same flats with a white sweater and some white skinny jeans. She also used the same bag and eyewear for the outing.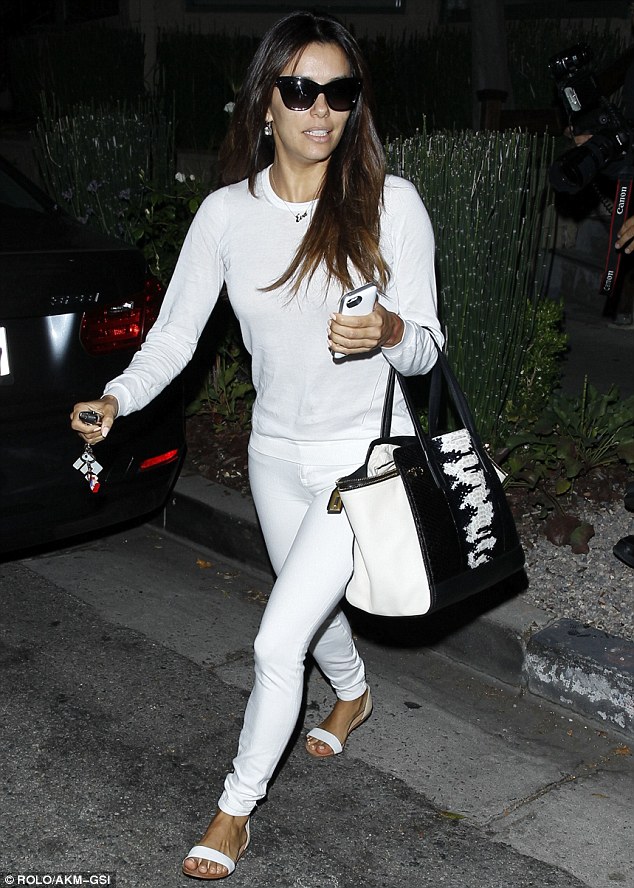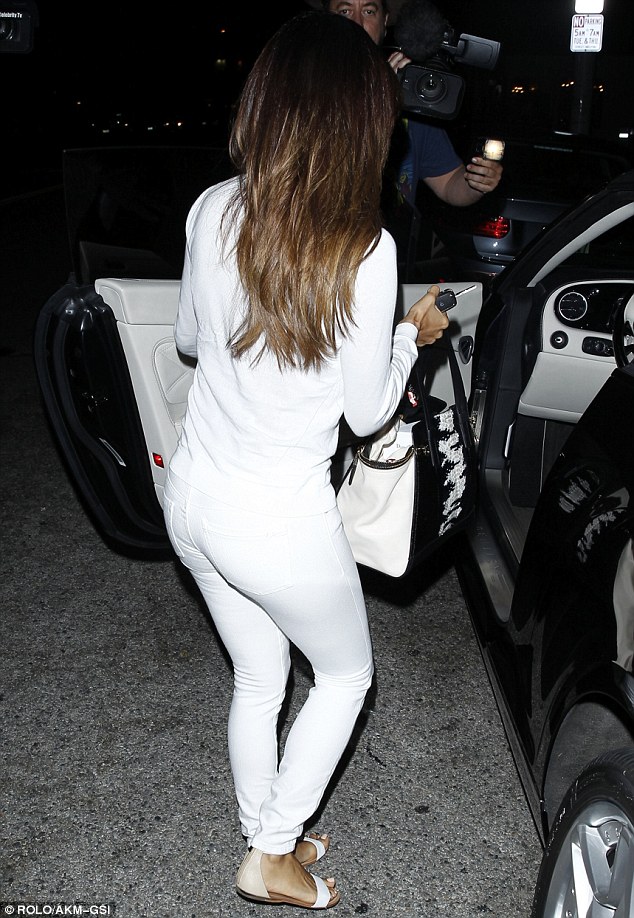 Eva Longoria leaves Ken Paves salon after a session of pampering, on June 19, 2014
Do you like Eva's white-hot summer style? And what are your thoughts on her choice of footwear?
I like how the sandals are very simple, clean, and elegant in terms of silhouette. I can actually see why Eva fell in love with them. I couldn't find them in Eva's white-nude combination, but here are other renditions of the same style for you to check out: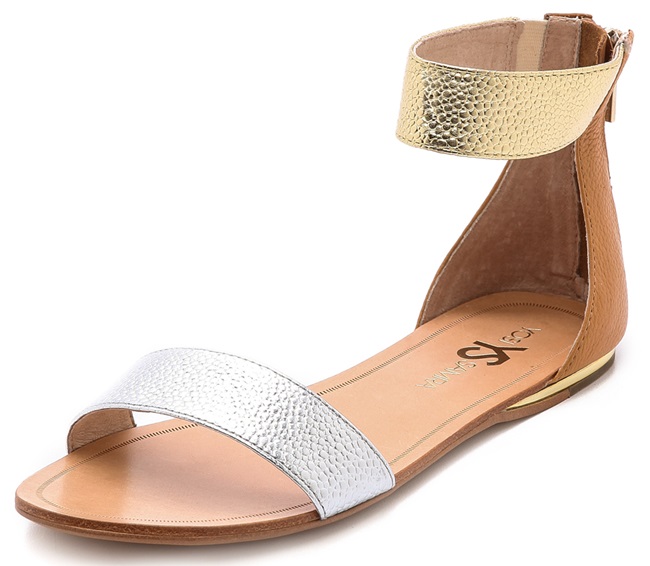 Yosi Samra Cambelle Tri-Tone Flat Sandals in Metallic, $138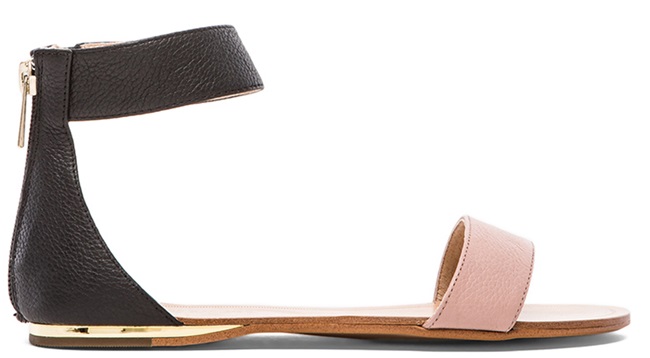 Yosi Samra Cambelle Two-Tone Flat Sandals in Blush/Black, $130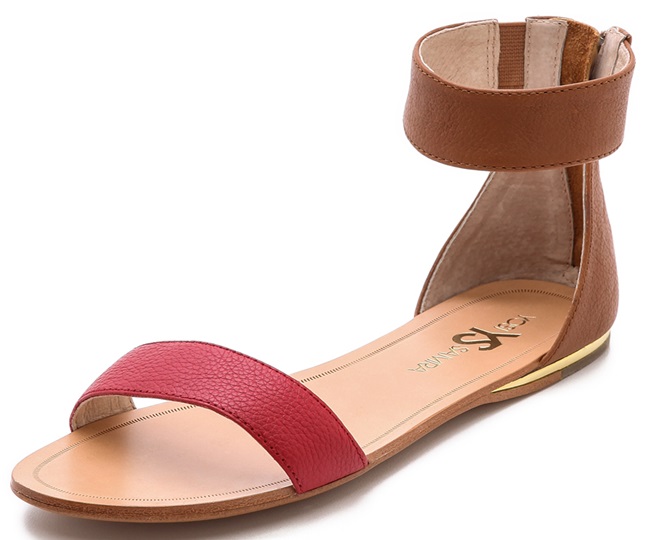 Yosi Samra Cambelle Two-Tone Flat Sandals in Red/Brown, $130
The "Cambelle" from Yosi samra feature single bands at the toes and ankles, covered heel counters, and a snippet of gold at the minimal heels.  If you're wondering why they look so familiar, that's probably because you have spotted the same pair on Emmy Rossum back in April.
In any case, if you fancy these celebrity-approved Yosi Samra flats, feel free to grab a pair in your preferred size and color, whether online or offline.