Eva Longoria is how old? It says 39 on Google, but the actress certainly doesn't look like it. Would you agree?
Maybe it's because she's a Latina that's why she looks ageless like JLo. Or maybe it's because of her petite frame. What do you think?
I know, some of you will probably say it's all the doing of advanced cosmetology. After all, she has the resources and she does live in Hollywood. Regardless, however, I think she looks fabulous for her age.
Recently, the Desperate Housewives hottie was spotted looking spring-fresh and fantastic in a little white frock while exiting a medical building in Los Angeles. She paired the summery piece with a white purse and gilded gold toe ring sandals. The mix was simple but made major impact as it highlighted her gorgeous tan and beautiful brunette tresses.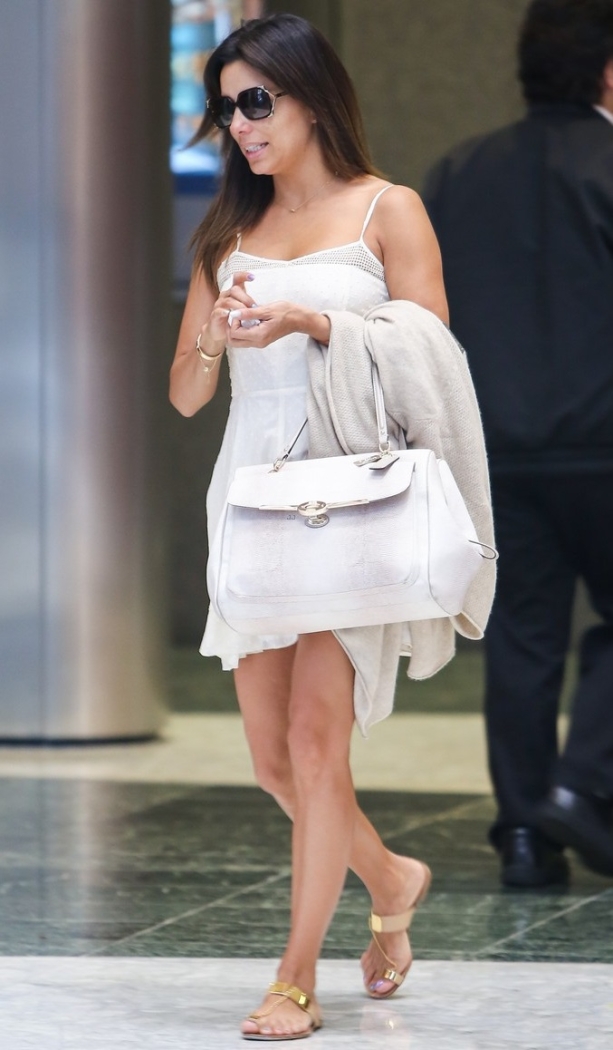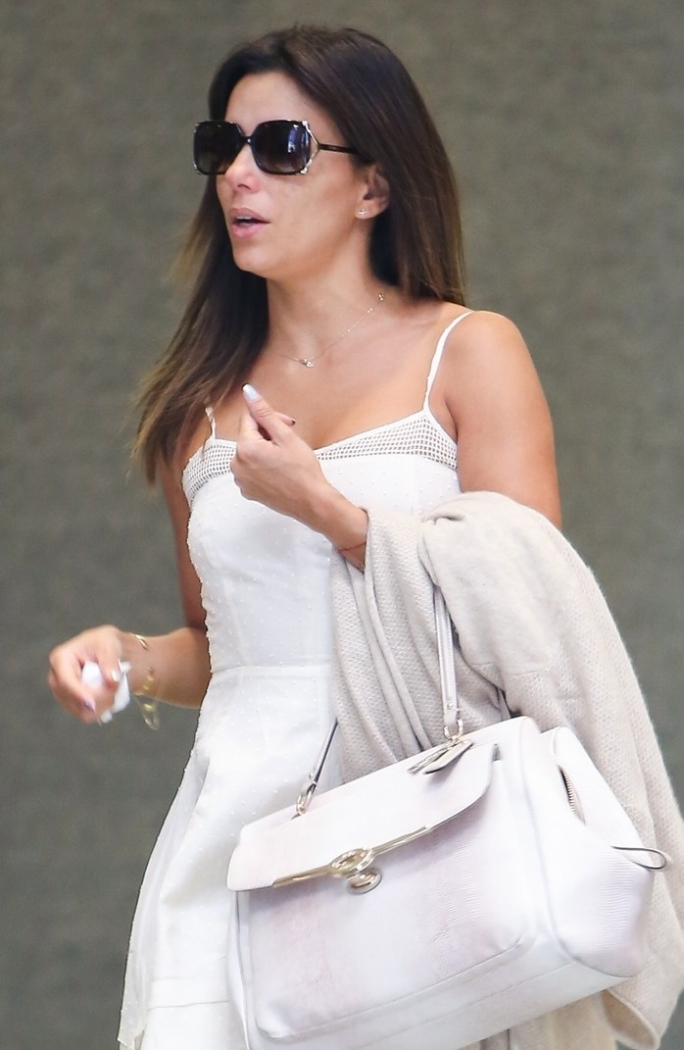 Eva Longoria looks white hot as she exits a medical building in Los Angeles, April 18, 2014
Doesn't she look smoking hot in these pictures?
I love the dress and I love the bag (from Coach), but what I love most in her outfit are those gold-detailed toe-ring sandals. Those flats look super glam and fancy and I want a pair of my own. I did my research and found out that they're from Casadei. They come in a series of colors — black, white, nude, and brown — all of which are decorated with metal plating on the straps and extra chains that link these straps to the toe rings. Here they are in white for you to check out up close: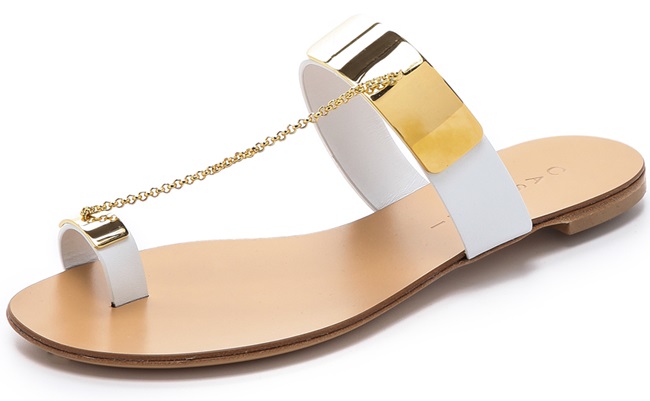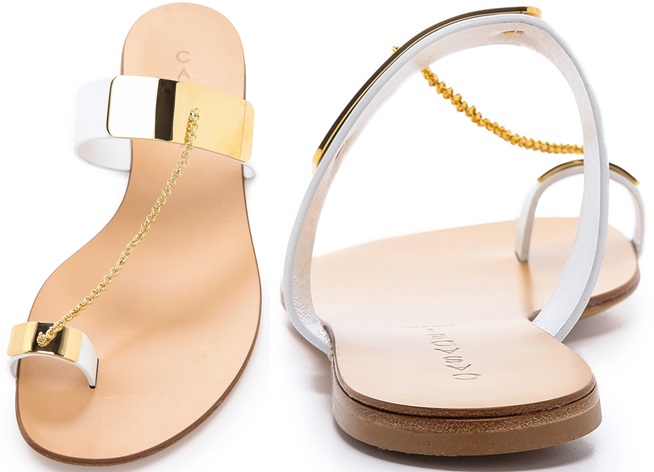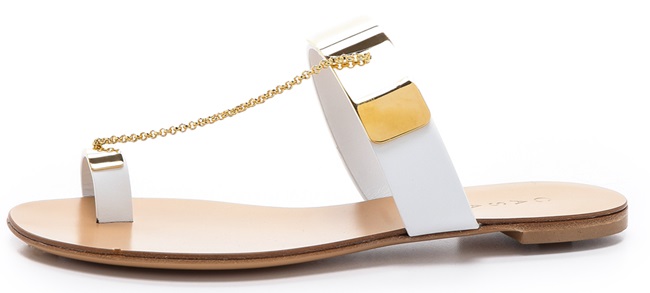 Casadei Metal Plated Toe Ring Sandals, $590
You like?
The silhouette is very simple, yet so wonderfully elegant. Sadly, something so beautiful such as these sandals cost a whole lot of money. A pair will set you back $590, that is, if you're willing to spend that much.
You can find these Casadei toe ring sandals at stores like Amazon or Shopbop. Or simply click the buy button below to be directed to the site. There is a heeled version of this particular style as well, so feel free to check it out. As for me, I think I will find myself something similar that won't be too painful on the pocket.