In general, each of us has his or her own set of favorite labels that we gravitate to when we do our regular session of retail therapy. It seems that for actress Emmy Rossum, one of those brands is Yosi Samra. While I'm not a big fan of their ballerina flats, I can see why most women, including Emmy, love the label. Their shoes are undeniably comfortable — perfect for running errands and whatnot.
Emmy must love Yosi Samra very much because she was spotted sporting not just one, but two different pairs of YS flats this week. While heading to a nail salon in Beverly Hills, Emmy wore the white "Cambelle" sandals with a chic spring outfit that consisted of a midi skirt, a grey tee, and a printed purse. Two days later, she was seen flaunting her legs in short skirt and a pair of YS "Mirah" flats in seafoam blue. As expected, the actress looked fabulous in her garb.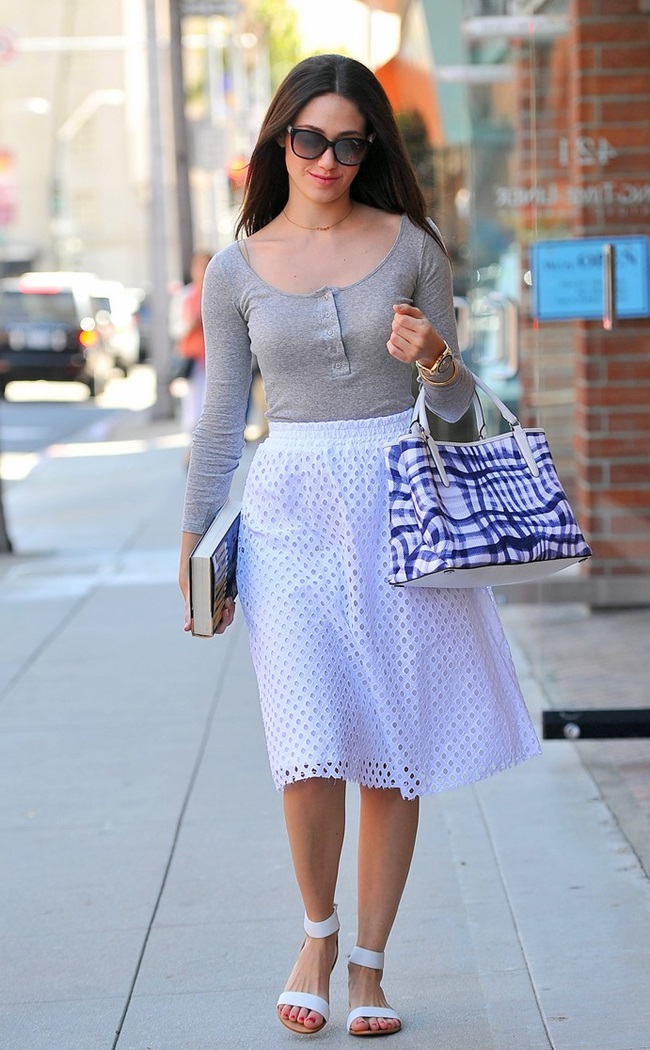 Emmy Rossum heads to a nail salon in Beverly Hills, March 31, 2014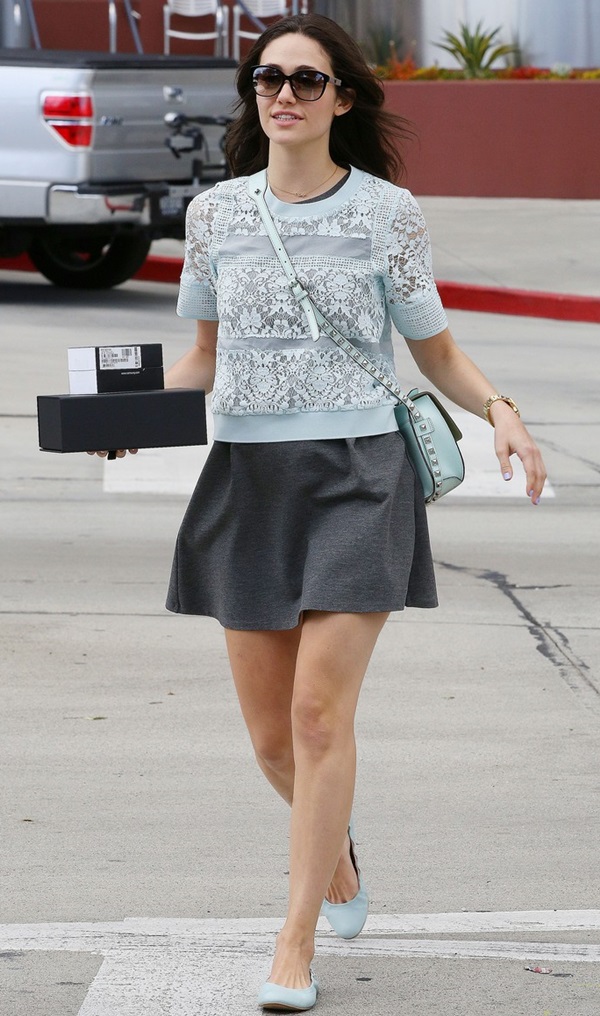 Emmy Rossum runs errands in West Hollywood on April 2, 2014
How do you like the way Emmy styled her Yosi Samra flats?
Her off-duty outfits may not be as picture perfect as, say, Olivia Palermo's, but there is an easy elegance about the way she dresses that I really love.
As for Emmy's Yosi Samra shoes, here they are up close for you. The first pair, which are called the Cambelle, are your basic ankle strap flat sandals crafted from pebbled leather. They also feature single bands at the vamps and ankles, as well as zipper closures on the back for ease of wear. The retail price for a pair is about $130.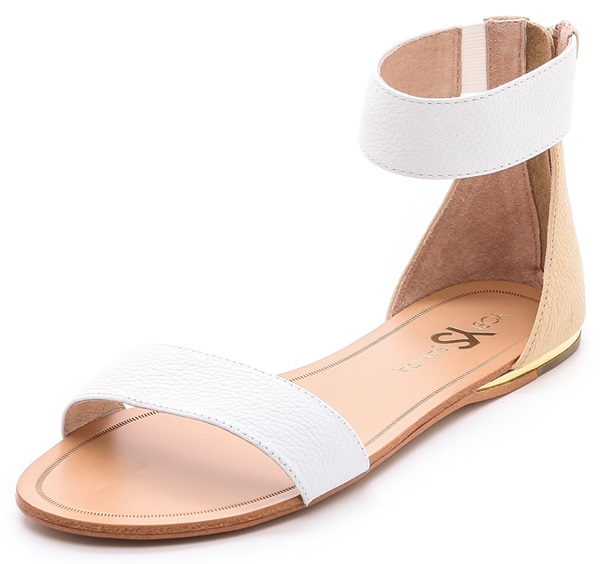 Yosi Samra Cambelle Ankle Strap Flat Sandals $130
The seafoam blue flats on Emmy in the second picture are called the "Mirah". Like most shoes from YS, they are also crafted from soft and supple leather, and feature ultra flexible soles for maximum comfort. The topline of these shoes are also elastic for a snug fit.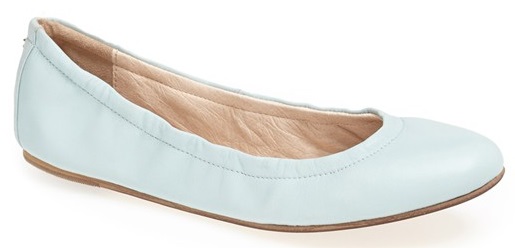 Yosi Samra Mirah Leather Ballet Flats, $119
Between these celebrity-handpicked flats, which are you likely to grab if Emmy herself would give them to you? I'm leaning more towards the sandals, simply because they're perfect for spring and summer. What about you, which style of flats would you go for?
To grab the sandals, just click the buy button below. If you want Emmy's Mirah flats, simply head over to Nordstrom and order away. Enjoy shopping!