I'm not a big fan of drop-waist dresses. They make me look shorter than I already am. That's a personal opinion of course. Women with short torso may disagree with me since it's flattering to their bodies.
Speaking of drop-waist dresses, I recently came across these pictures of Emmy Rossum enjoying a day out in Beverly Hills, California. She rocked a little white summer dress that featured a drop-waist hemline and slightly poufy skirt. The frock was crafted in lace so it was a bit on the frou frou side. She complemented the piece with a braided updo, a striking red purse, and a pair of metal-detailed t-strap sandals.
While I agree that she looked cute in the little number, I'm not quite sure if I could quality the outfit as one of her best. It wasn't as flattering as the other looks she has put out in the past. Check out Emma's look below then tell me if you agree: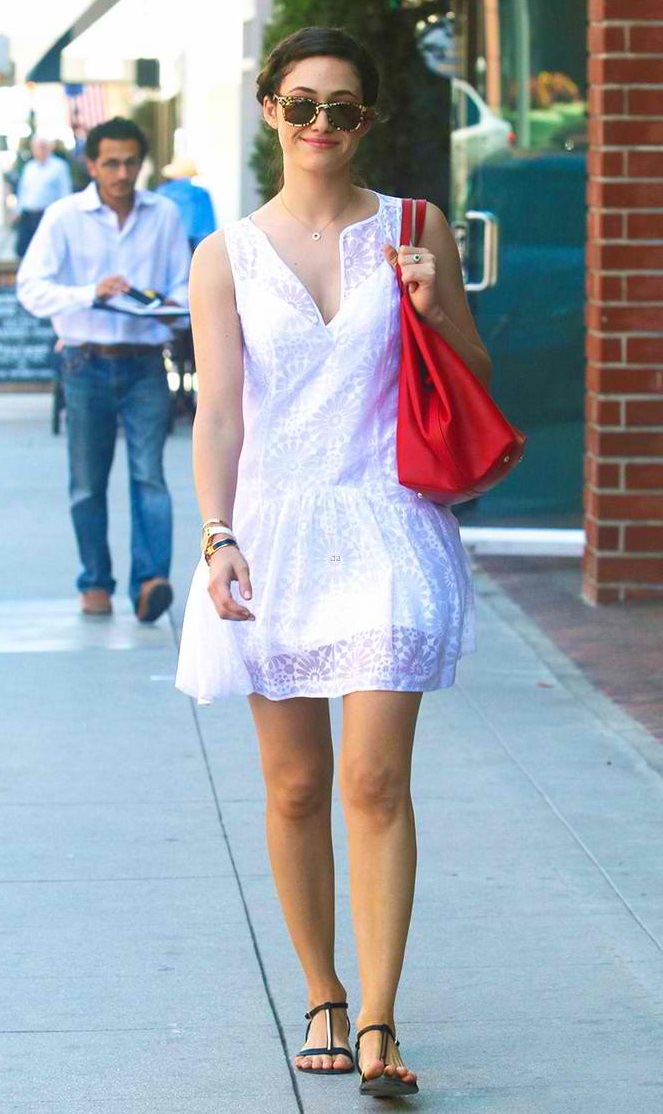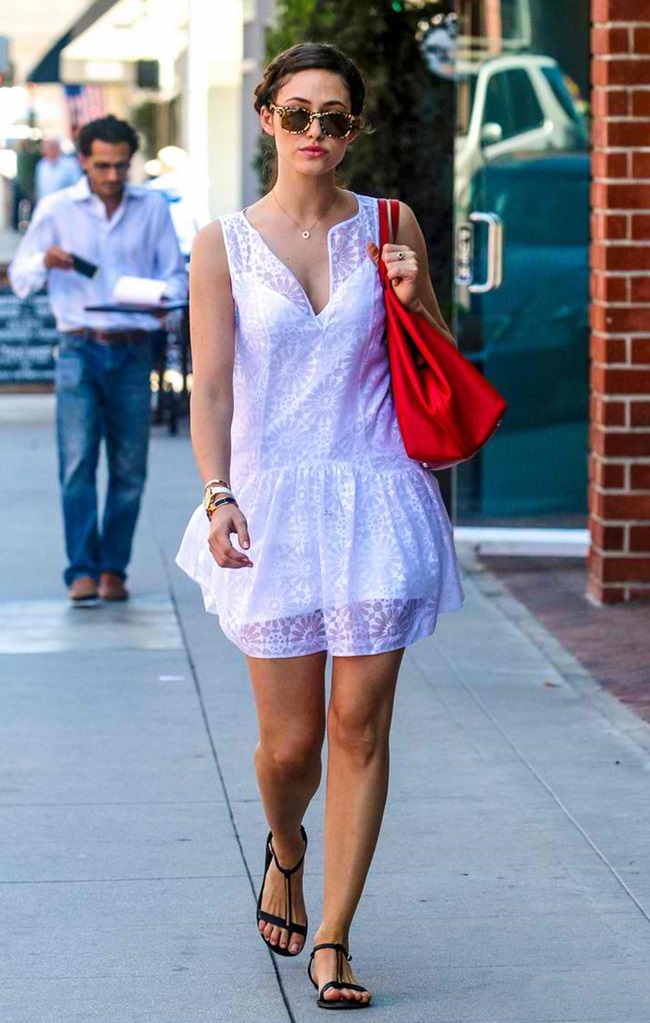 Emmy Rossum sports a little white dress as she runs errands in Beverly Hills, California, July 16, 2014
Well, what's the verdict? Do you approve or do you think the dress looks just a tad unflattering on Emmy?
You know, whether or not we like her outfit, no one can deny that it looks particularly easy and breezy. It's very summer-appropriate and in season.
That said, I would also like to commend the actress for choosing a pair of  shoes that is flattering. T-strap sandals are generally forgiving to the legs and feet because of the t-bar detail.
I've yet to get the details on Emmy's sandals, but if you like them, you need not spend a lot on a designer pair. You can score a similar style for much less from other labels. Here's a very affordable option from Sebago: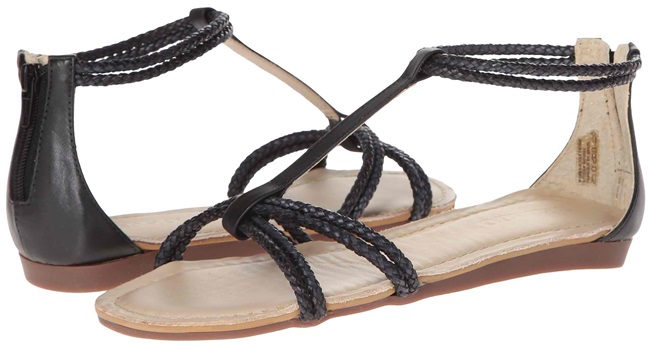 Sebago Poole T-Strap Sandals, $65 (was $85)
Pair these sandals with a drop-waist sleeveless white dress that is lightweight and airy, and you can be on your way to looking like Emmy here. Don't forget the red bag and braided updo to complete the look. If you're crushing on Emmy's dress, it's from Elizabeth and James. It's called the "Emi", and you can check it out below: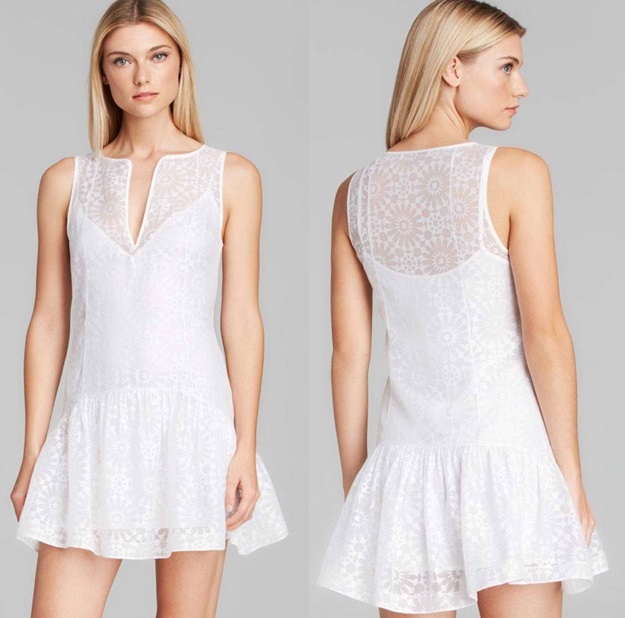 Elizabeth and James Emi Lace Dress, $365