I'm a big Emmy Rossum fan, not for her acting chops — though there's no doubt that she's good at her craft — but for her sartorial choices. The fashion-savvy celebrity always looks good wherever she goes. It's like she's camera ready all the time, whether she's running errands, at an event, or attending a red carpet award.
On Monday, the brunette beauty was spotted looking chic per usual, while making her way through LAX to catch a flight to Chicago. Her plane-ride look included a pair of folded-up skinny jeans and a chunky sweater, both in shades of gray. She stylishly teamed the combination with a navy fedora, huge printed headphones, a white bag, and some loafers. Simply put, she looked laid-back and insanely cool in the outfit: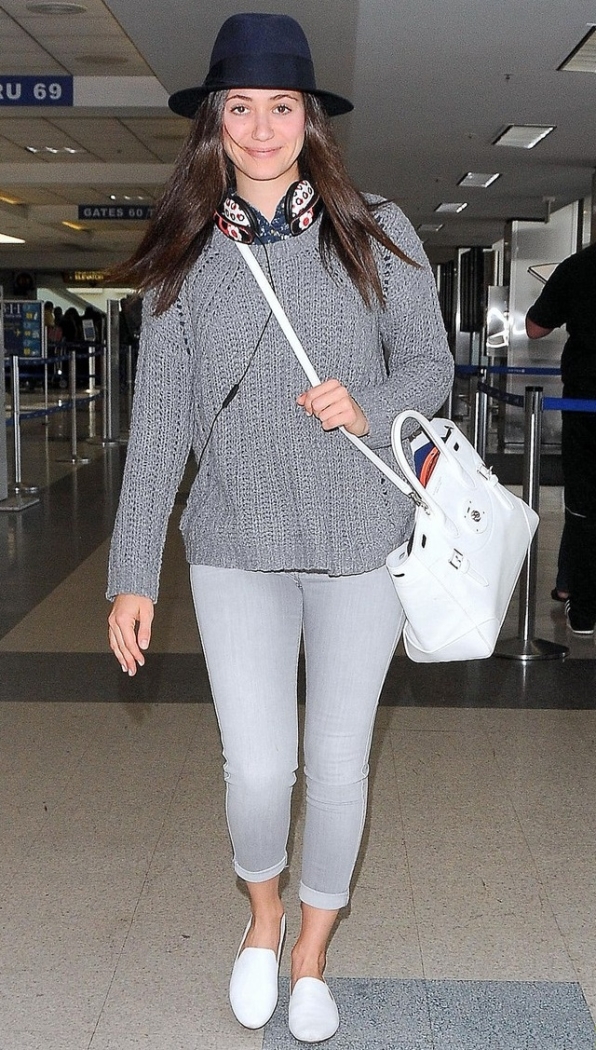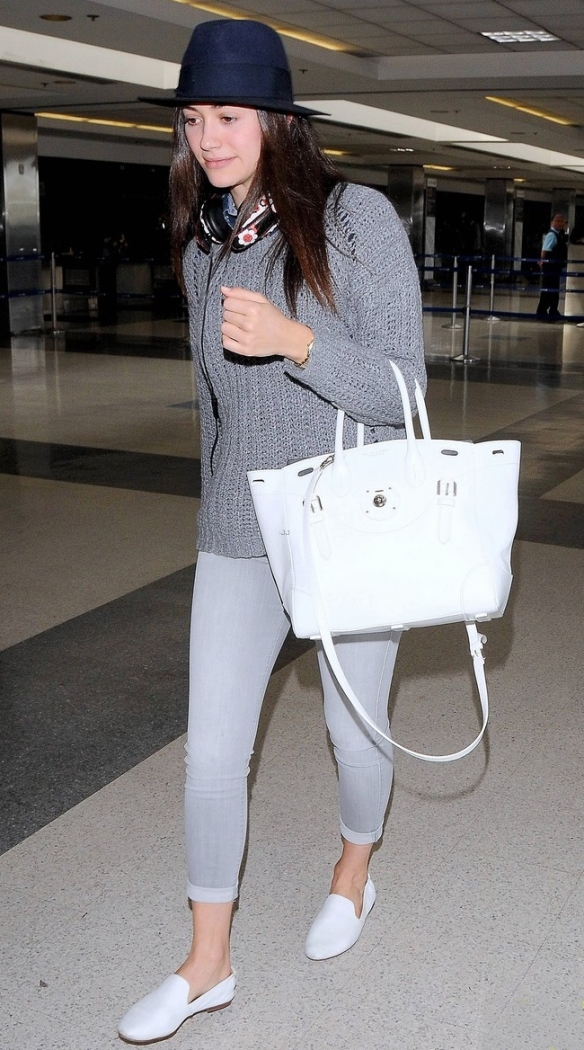 Emmy Rossum looks chic in shades of gray and white as she makes her way through LAX to catch a flight on Monday, August 25, 2014
Do you like Emmy's airport style as much as I do? Would you like to take a cue and copy it for, say, a plane ride your'e taking this month, or maybe just for running out and about in the city?
The first thing you must do is to pick a neutral color that you would like to work with, whether it's gray, beige, white, black, or brown. You can also try pastels, if you prefer, but be sure to keep things monochromatic.
Once you've chosen the color, then it's time to grab the five key items using the color you have in mind — mainly, a sweater, skinny jeans, headphones, a purse, a hat, and some slip-on sneakers or loafers.
Here's my take on the outfit. I chose beige, because it's light and easy on the eyes. To keep things interesting, I went with a pair of textured sneakers and headphones. Will you wear this outfit?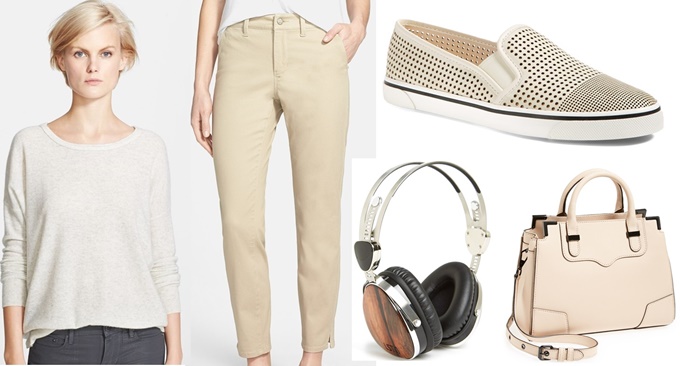 Vince Square Cashmere Sweater, $295 / Not Your Daughter's Jeans Aileen Stretch Ankle Trousers, $59 / LSTN Troubador Ebony Wood Headphones, $150 / DV Dolce Vita Gordie Slip-Ono Sneakers, $69 / Rebecca Minkoff Small Amorous, $275
Below is a closer look at the perforated slip-ons I've chosen. These sporty kicks from Dolce Vita feature leather uppers punched with holes in gradated sizes. The thin rubber soles and easy-on-easy-off design make these sneakers the perfect pair to wear not just for a plane ride, but for running errands as well. At $69, I think you'll get your money's worth from them. Would you agree?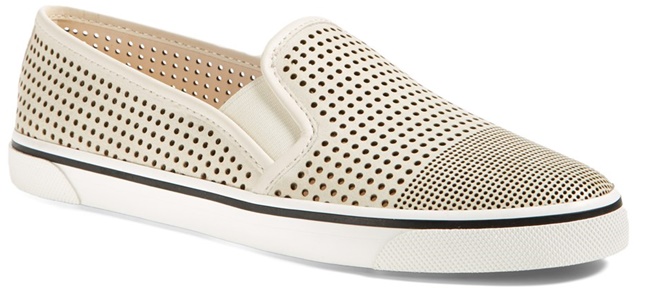 DV by Dolce Vita Gordie Slip On Sneakers, $69
By the way, don't forget to punctuate the outfit with a hat, just like what Emma did. Here's a classic one from David & Young that's versatile enough to be worn with other outfits: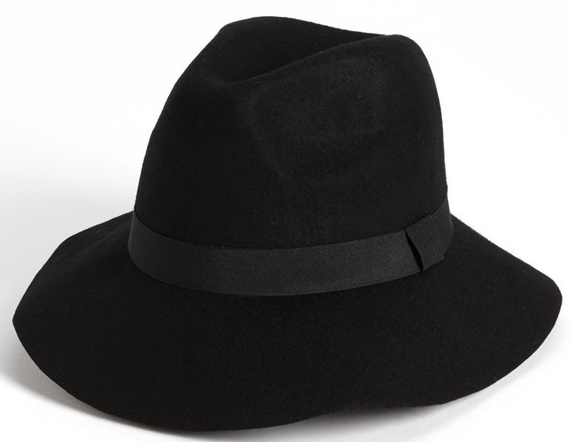 David & Young Classic Felt Fedora, $28