Emma Watson is a fashionable young lady, there is no question about that. The Harry Potter actress grew up in the limelight and was exposed to the best the fashion industry has to offer. And because she is innately smart, it was only natural for the actress to pick up and adapt the best fashion trends to her own personal style. Not all actresses get things right, unfortunately. You would think that having access to designer clothes would make every single celeb fashionable but no, some people still struggle with choosing the right clothes for their body.
Emma Watson is an entirely different case. She always looks good on the red carpet. For the Valentino show at Paris Fashion Week Haute Couture Fall/Winter 2014-2015 held at Hotel Salomon de Rothschild on July 9, Emma wore matching lace skirt and top. She looked really good even if she's not particularly tall. We can't remember anyone looking this classy while exposing skin the last few weeks: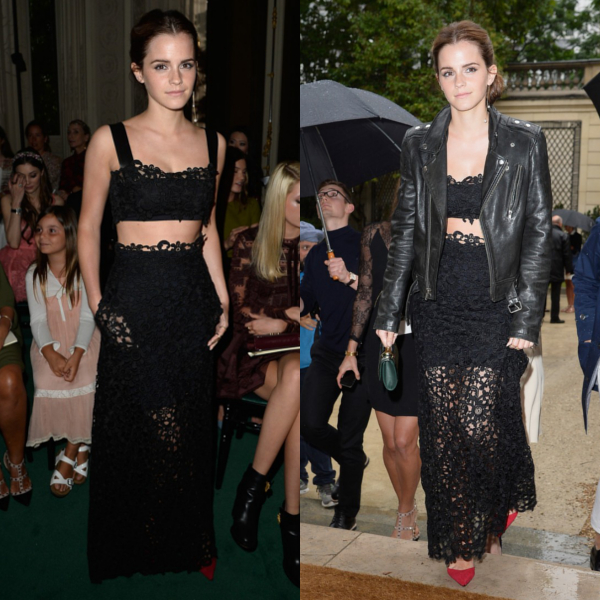 While still outdoors, Emma decided to top her look with a leather jacket. But what called our attention was the pop of color on her feet; she had on bright red pumps.
Emma's shoes we bet were by Valentino. They're not available in Nordstrom and the other online stores that carry Valentino but we found a similar pair that is just as gorgeous as Emma's footwear: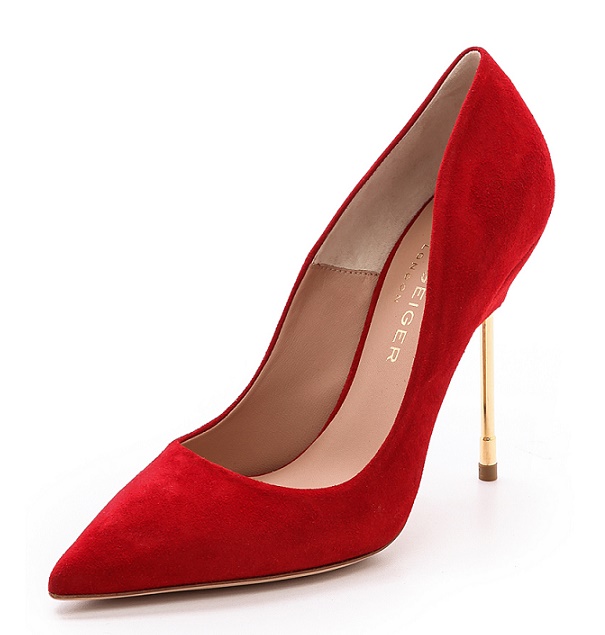 Aside from the shoes' beautiful shape, what makes the shoes really beautiful are the metal heels.  These shoes can lend a dramatic look to your outfit.
In other news, the actress was recently named as a US global ambassador for Women. Talk about having beauty and brains!