Things are going really well between Emma Stone and Andrew Garfield if we're to gauge it from the photos of the couple that spread over the weekend.
Emma Stone and Andrew were snapped by paparazzi sharing sweet kisses while running an errand in Beverly Hills, California.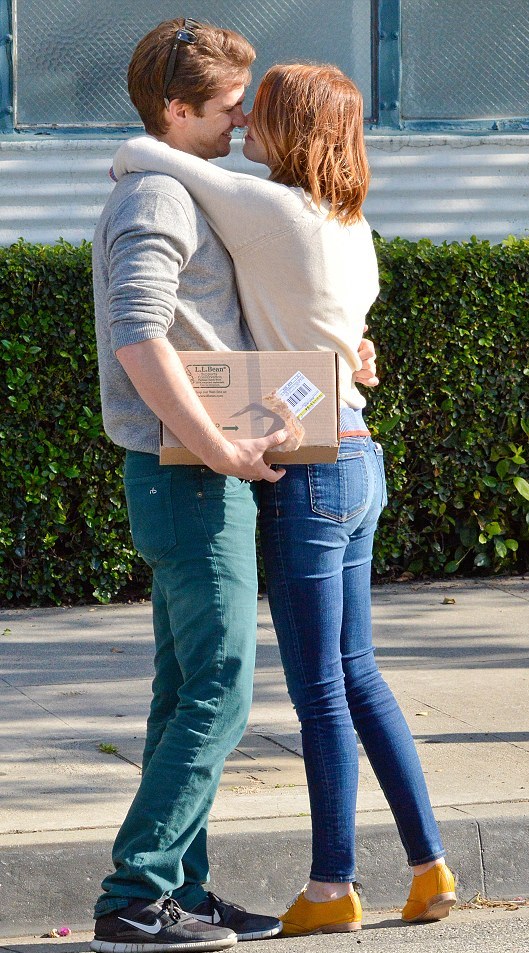 The two have been dating nearly 3 years but it looks like they are still very much in love. It's always so nice when you see celebrity coupled making it work.
It probably helps that these two are also partners on-screen in the Spiderman franchise. They can work on their relationship while also working on their movie. Talk about mixing business with pleasure.
Over the weekend, the couple was dressed in casual clothes. Emma Stone's happy yellow oxfords really stood out.
Can you ID them? We can't. So we did what we always do for our readers, look for a great pair that would look just as lovely as the shoes the celebs were wearing.
At Zappos we found the shoes below: