Actress Emma Stone is busy promoting the latest Spider Man film. The 25-year-old actress dropped by two TV shows in one morning- Good Morning America and Live with Kelly.
During her guest appearance on Good Morning America, Emma Stone  gushed about her on-screen partner and real life boyfriend Andrew Garfield.
"It's like a dream to work with him. He's obviously one of the greatest actors I think we have alive today, and he's also just a remarkable human being, so I love him very much."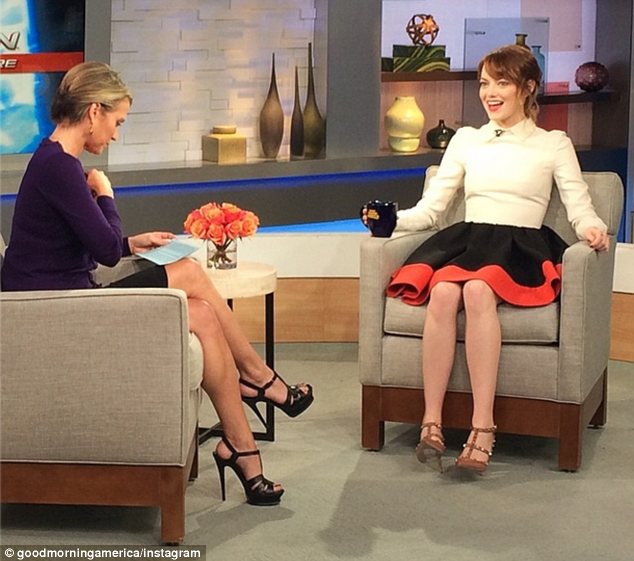 That day, Emma had on a lovely dress. She also rocked gorgeous studded shoes.
The shoes, from Valentino, have been worn to awards presentations, even weddings! They're so lovely. They're the right mix of "soft" and "hard". The classic t-strap pumps style make them the kind of pumps every woman would love. The metal studs make them the kind of pumps women with character wear.
The shoes come in a wide range of color combinations. The shoes were released a few seasons ago but we don't see them going away anytime soon.