I get the feeling Emma Stone and Andrew Garfield are genuinely nice people. They seem level-headed, down to earth, and concerned about social issues. In fact, while out and about in New York recently, the two used the photographers' attention to raise awareness for charitable organizations they support. They each covered their faces with a handwritten note indicating the groups they want people to know about.
Of course, I couldn't help but notice how chic and sexy Emma looked in her getup. She was in a pair of really short black shorts that showed off her gams.  She complemented the piece with a black drapey jacket and a classic grey t-shirt. It was a simple mix, but I like how she accessorized it with a floppy hat, a backpack, and a pair of flat sandals.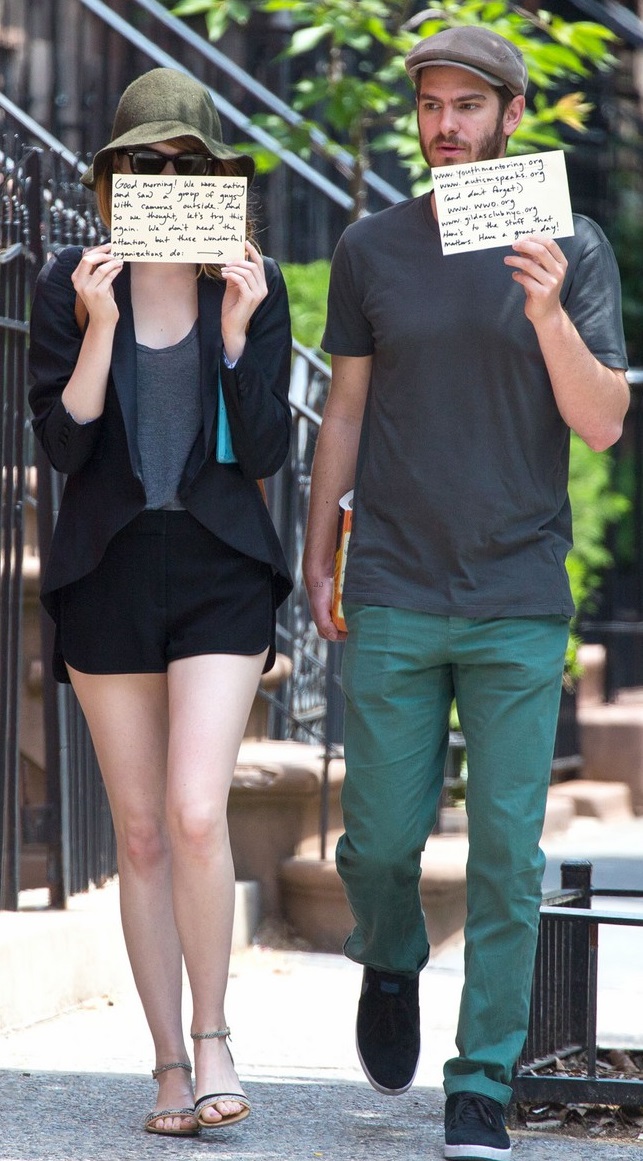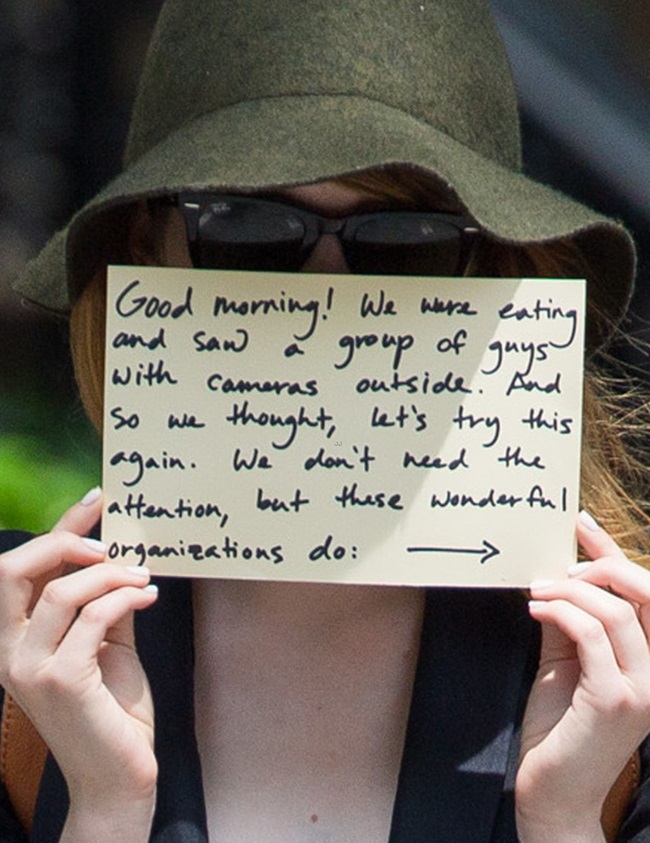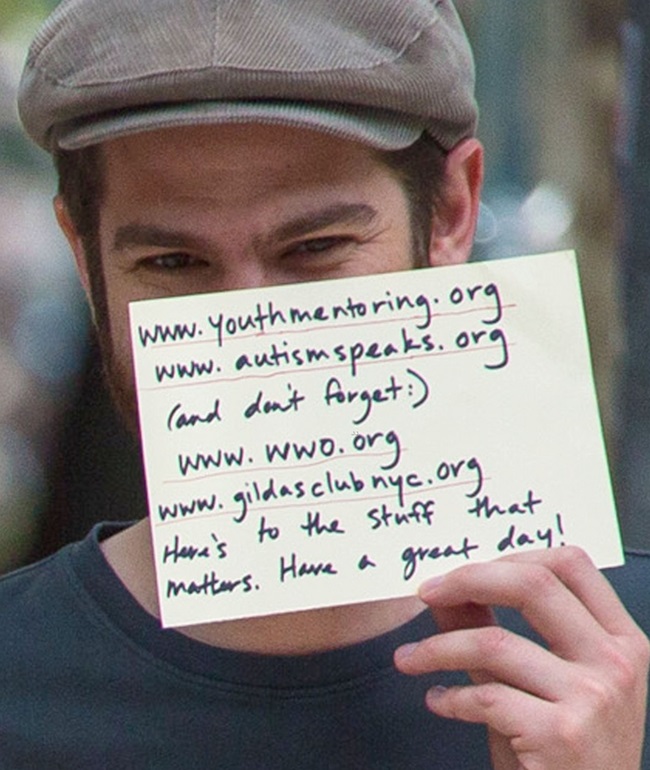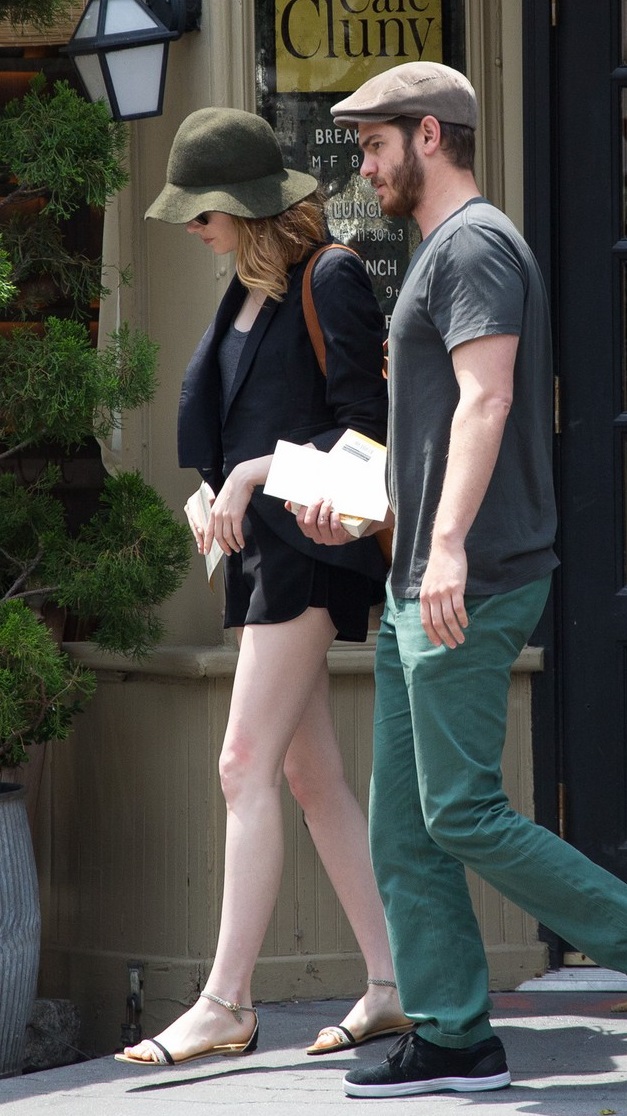 Emma Stone and Andrew Garfield grab breakfast at Cafe Cluny in New York City, on June 17, 2014
If you were to rate Emma's summer outfit, what score would you give?
I think she should get a perfect 10 for this one. I like how versatile it is. You can actually turn it into a party-worthy attire with a few changes — such as switching the flats to heels, the backpack to a clutch, and adding a bit more makeup.
That said, I am also intrigued by Emma's shoes. Unlike most ankle-strap sandals you see in the market, Emma's flats feature covered heel counters. The straps seem woven too; or could those be chain details? They look very feminine and dainty, which is what I like. Any idea where she got the pair?
I have yet to get the details on Emma's sandals, but if you fancy them, you can try these Kurt Geiger instead. These shoes feature almost the same silhouette, and they even come with gold chain-link add-ons for a touch of glam.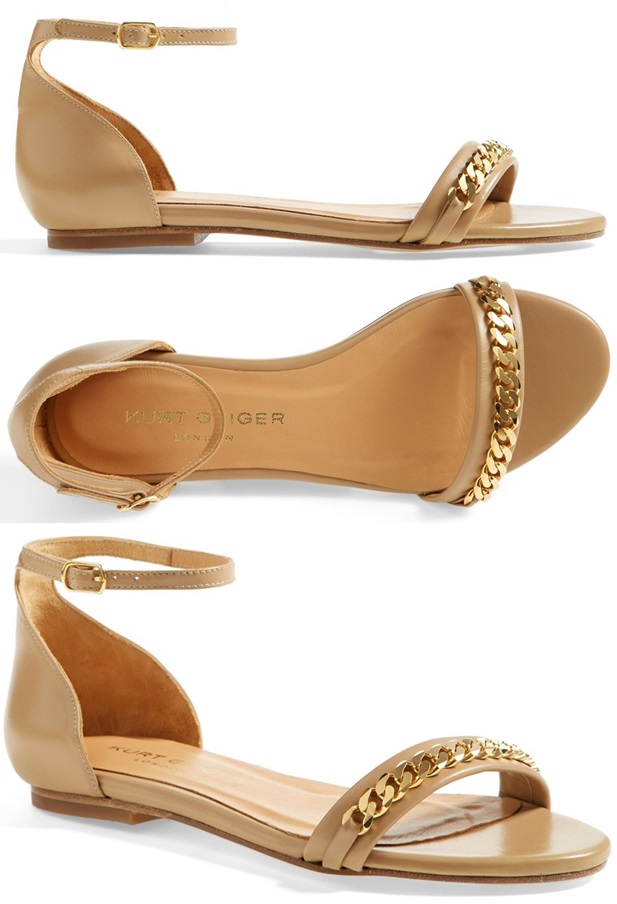 Kurt Geiger London Peony Leather Sandals, $295
To steal Emma's look, wear these sandals with black shorts and a black blazer, then top off the combo with a floppy hat. Try this mix: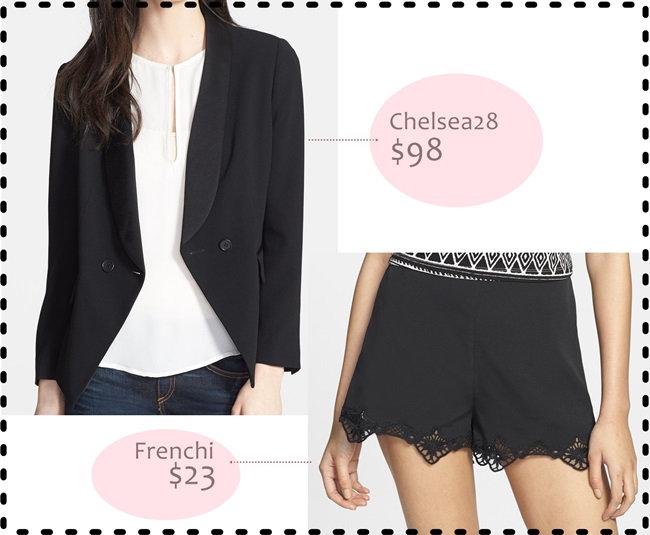 Chelsea28 Satin Lapel Fitted Blazer / Frenchi Lace Hem Shorts