I don't know what it is, but Emma Roberts has that certain something that makes her seem elegant and graceful in whatever she wears. The French call it "je ne sais quoi", and like Olivia Palermo and a lot of those French fashionistas, Emma's got it.
The young starlet recently attended the premiere of her new movie, Palo Alto, held in New York during the 2014 Tribeca Film Festival, and I must say she looked immensely stunning at the event. I have no doubt she turned heads as she stepped on the red carpet, even though her outfit was completely colorless.
Emma wore a uniquely-detailed black dress from Balenciaga for the occasion, then finished the look with a black clutch (also from the label) and strappy pointy pumps from Christian Louboutin. The frock had an odd silhouette. In fact, it was somewhat unflattering. But Emma was able to pull it off like a pro and she looked fantastic. She also infused a pop of color into the attire by wearing bright red lipstick.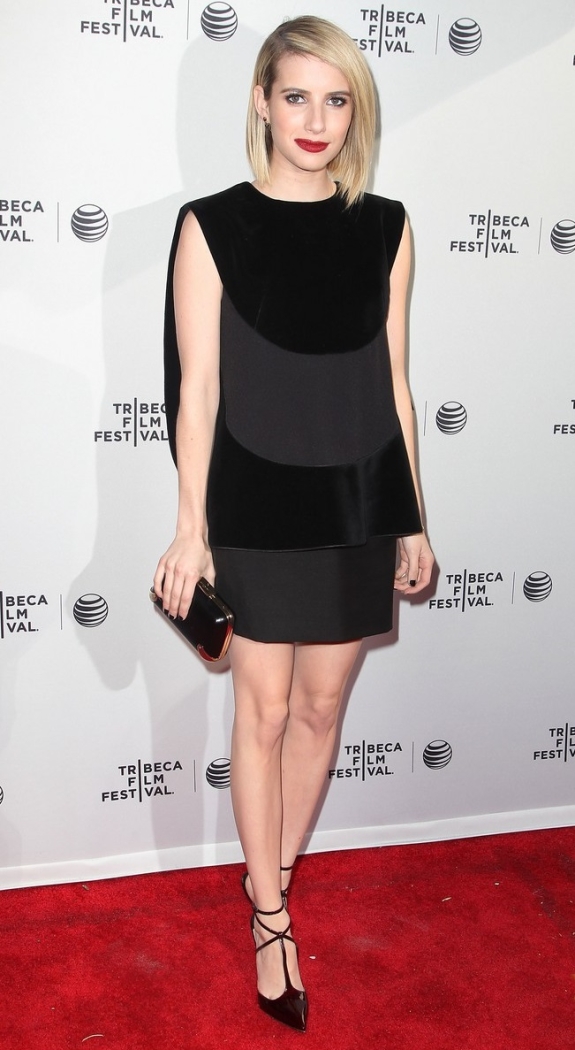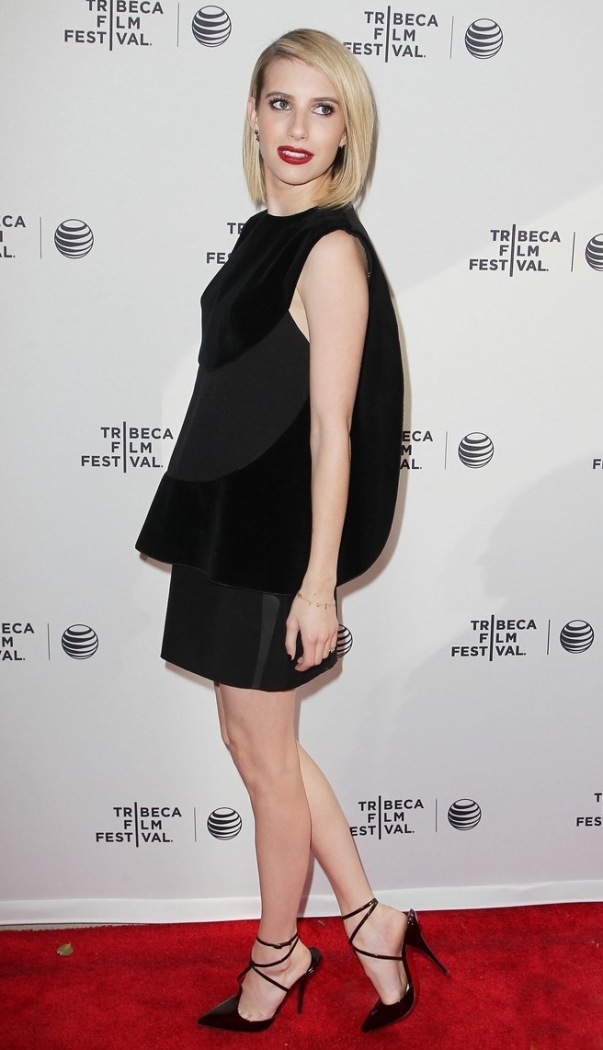 Emma Roberts attends the premiere of her new movie, Palo Alto, during the 2014 Tribeca Film Festival held in New York City, April 24, 2014
What do you think of Emma's latest red carpet style?
Flawless, right? I am especially in love with her strappy pumps. They're sleek, sexy, and fierce. Do like her shoes as much as i do?
On Emma are the Christian Louboutin T-Slick Strappy Pumps. According to Mr. Red Bottoms himself, this pair of t-straps is the perfect combination of naughty and nice, and I totally agree with the description.
The pointed toes give the shoes that elegant and ladylike feel while the unique ankle straps give them a playful touch. The heels on these pumps are about 4 inches tall so they are moderately high, though nothing you can't handle, I'm sure of it. Here's a closer look: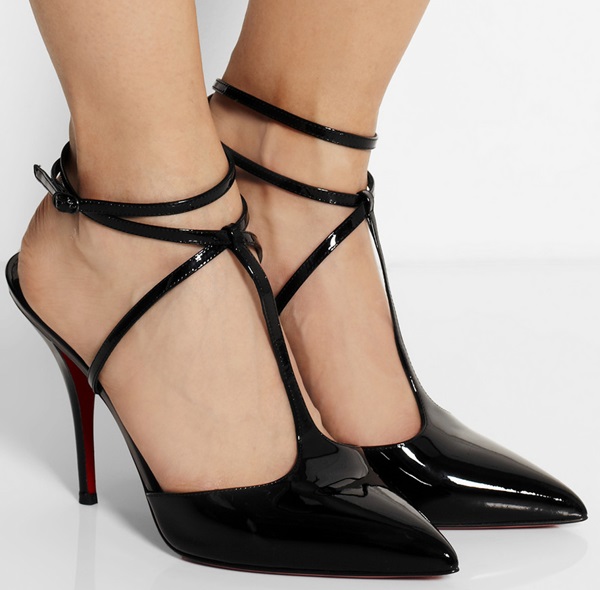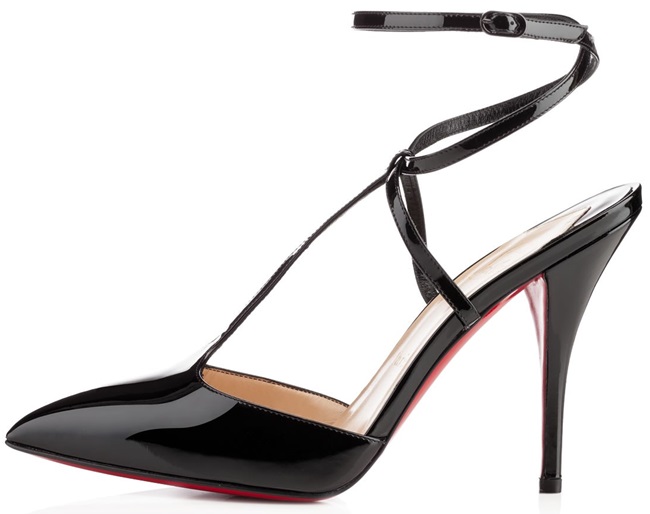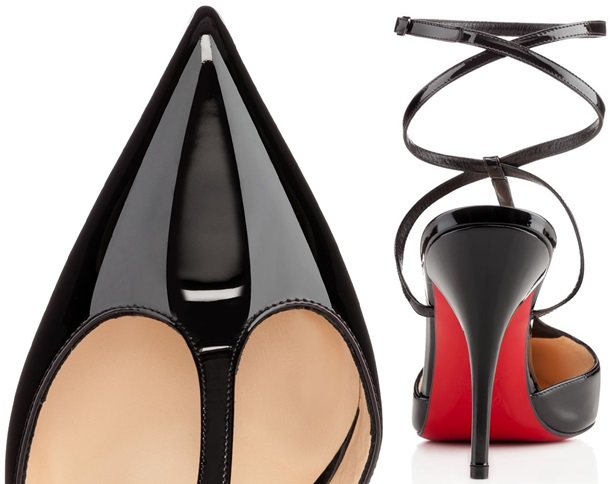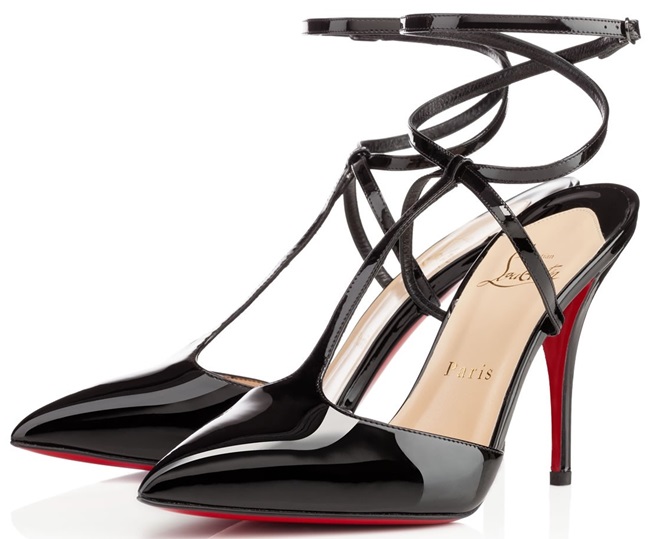 Christian Louboutin T-Slick Strappy Pumps, $795
If you want a pair, you can score these pumps on the Christian Louboutin website. They retail at $795 — not as high as I expected them to be, but still pricey.
On a side note, I thought I'd include these pumps from L.A.M.B. in case you girls want cheaper alternatives to Emma's Louboutins. The "Felix" T-straps aren't as high nor as sleek, but they come with playfuls straps that are just as unique. Personally, I'd go with this pair simply because they're more comfortable to wear. The heels on these shoes are just an easy-peasy 3 inches tall, so you can walk in them all day long: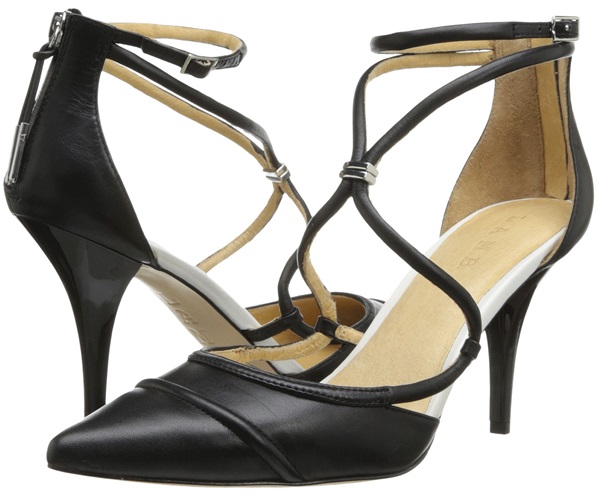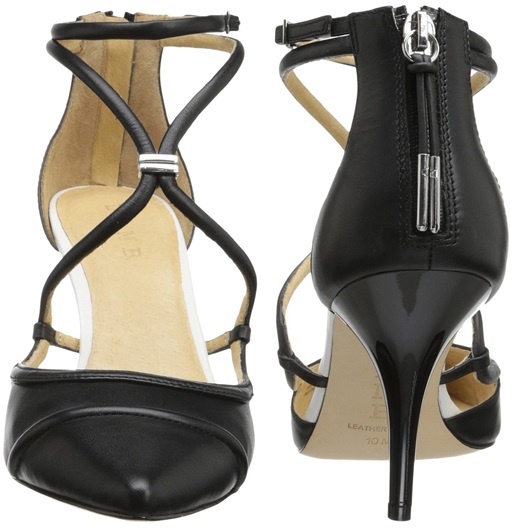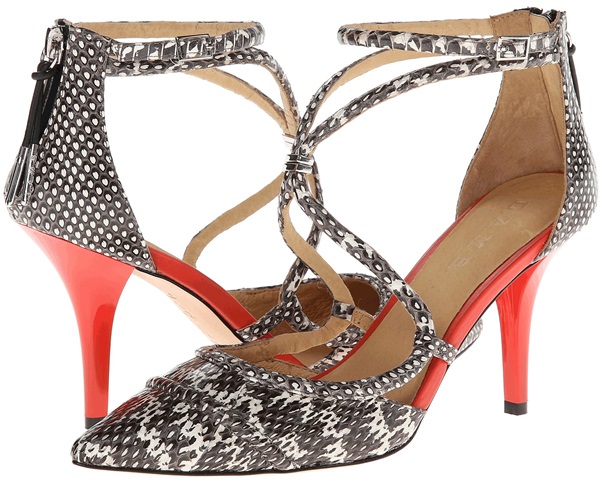 L.A.M.B. Felix T-Strap Pumps in Black and Snake Combi, $245