Emma Roberts stepped out in all black a few days ago, highlighting just how light her skin is. The American Horror Story actress, has naturally fair skin and she just makes sure she takes good care of it, protecting it from sun damage.
As the face of skin care brand Neutrogena, the actress recently tweeted about skin health. "I wear SPF every single day. Join the movement #ChooseSkinHealth w me & #Neutrogena."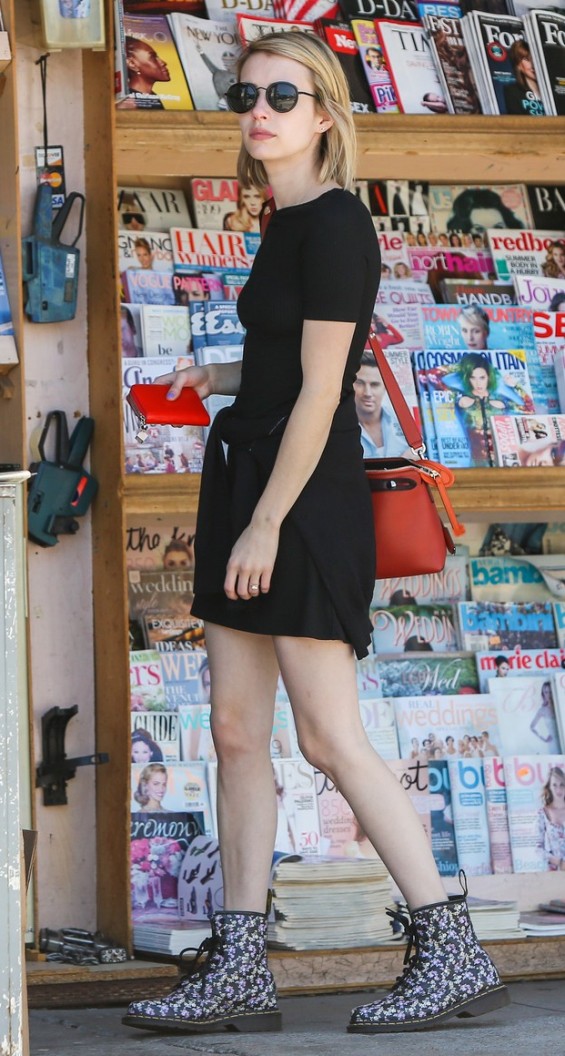 The actress stepped out to pick up a few magazines from a newsstand. Emma looked very cute in her casual outfit. Take your cue from the actress and make sure you look good even if you're just wearing a simple mini dress.
The trick is to wear a pair of edgy yet cute boot by Doc Martens.