It's the Coachella weekend. You all know what this means, festival fashion overload!
One of the first celebrity sightings at the festival included Emma Roberts and her fiance Evan Peters. The two were papped kissing at the festival fields of the Coachella Valley Art and Music Festival in Indio, California.
They didn't seem to mind who would spot them kissing. They were there for the fun, the music, and the love!
Since the two were photographed hugging and kissing, we really couldn't see Emma's whole outfit. We could only see that she's wearing a white outfit with a pair of white shoes. Her dress seems to be made of lace. She paired the dress with a white vest.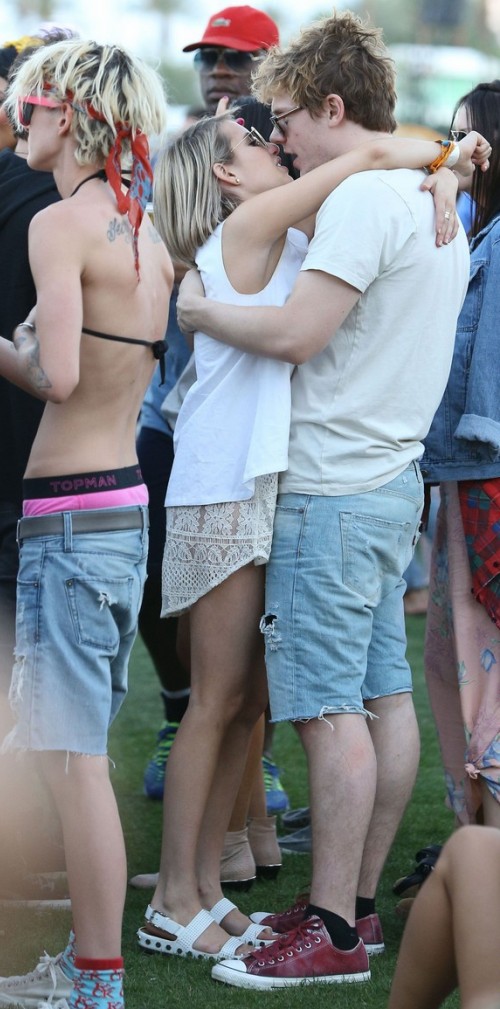 When you look at the photo, you can't really see the entirety of Emma's shoes, but you can really see the details of the shoes. They were very easy to identify because of the studs all around the shoes sides.
The shoes are a comfy pair of footwear with an insert cork footbed.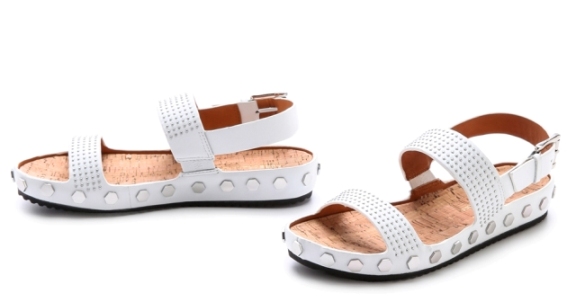 The shoes are perfect for summer! They would look with a lot of different outfits including shorts and dresses.