One of our most favorite things to document is preggo style. With clothing sponsors, stylists, access to stylish clothes and events, it can be understandable when celebrities go out looking a million bucks all the time. However when celebrities step out looking awesome while they are pregnant, that can mean they really do have a great sense of style. It can be difficult to dress a body that keeps changing during pregnancy. The pregnancy moods can also affect the way people feel about dressing up.
One celeb that is doing a good job dressing up while pregnant is Emily Blunt. She has a cute, casual style that really looks good on her. Look at her outfit when she went out to lunch at Cafe Gratitude a few days ago: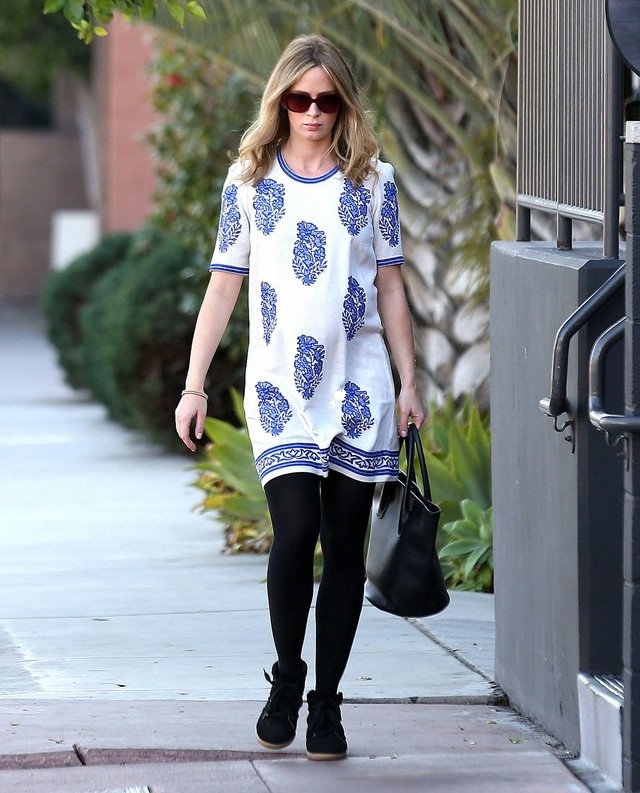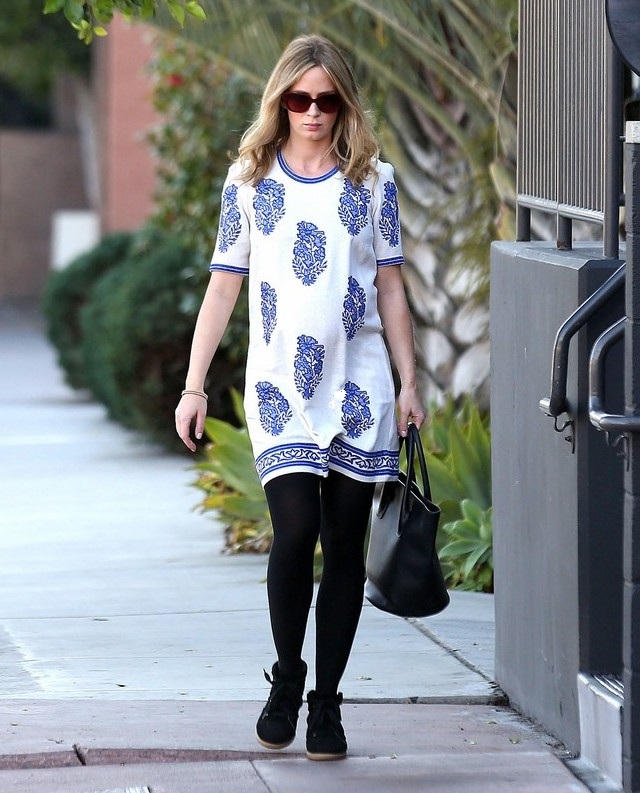 The actress wore a blue and white dress, black tights, and to stay comfy she wore wedge sneakers instead of heels.  Sneaker wedges are a cool alternative to ballet flats and other comfy footwear. After Isabel Marant made them cool again, anybody who is anybody has made the sneaker wedge a closet staple.
Because the Isabel Marant shoes come with a hefty price tag (totally understandable, you have to pay a premium for cool), the emergence of more affordable sneaker wedges was a welcome things for fashionistas.
One of the brands that sells beautiful sneaker wedges is Ash: