Emily Blunt is currently busy promoting her new movie, Edge of Tomorrow, with Tom Cruise. Yesterday, the actress made an appearance on Good Morning America in a floral frock from Dolce and Gabbana. The dress was printed strategically on certain sections of the chest, arms, as well as the hip area. It looked like a really fancy piece that was perfect for summer, however, I wasn't so sold on the shoes she wore it with.
Emily paired the dress with bright pink ankle-wrap sandals. With all the print going on, I have to say she overdecorated herself with the colored heels. Stilettos in nude or classic black would have been the more appropriate choice. Check out Emily's outfit below then tell me if you agree: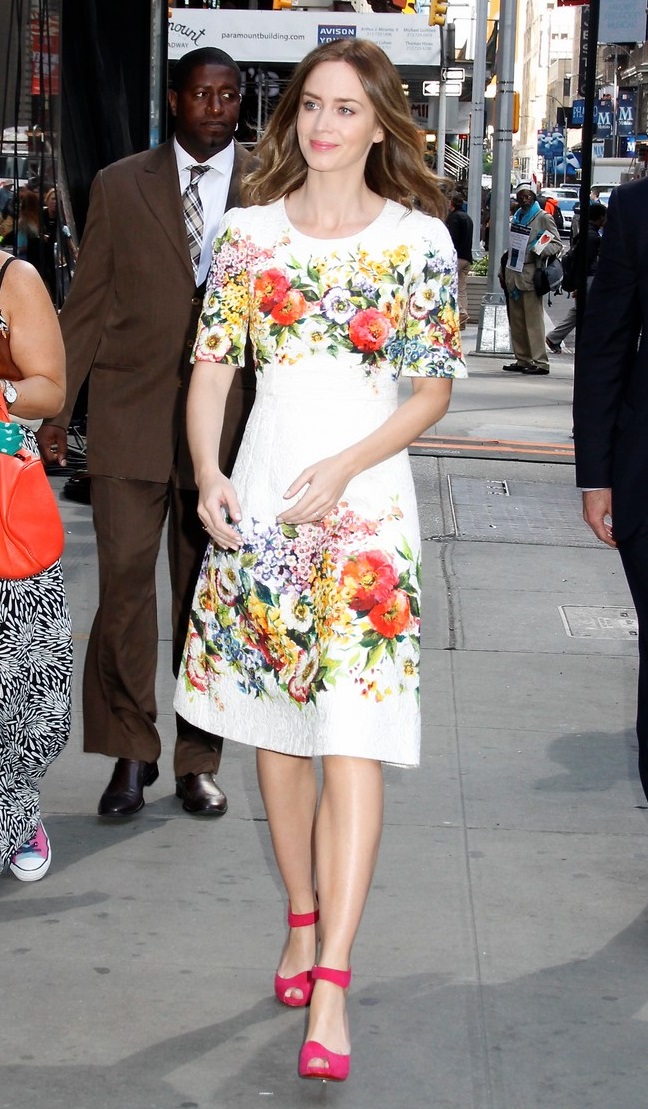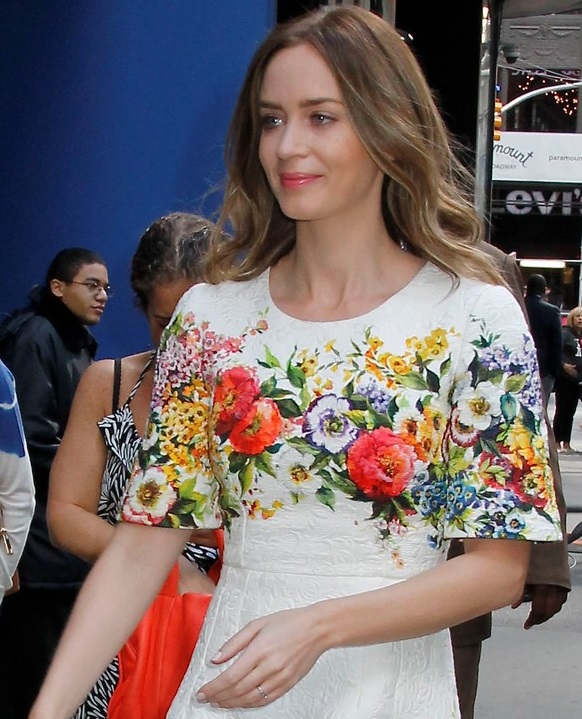 Emily Blunt makes an appearance on Good Morning America in New York City in a floral and textured frock, May 29, 2014
Well, what do you think of the mix, did she or did she not overdecorate herself?
Before this minor faux pas, Emily had been acing practically every look she put on for the movie's premieres, which by the way, all happened in a single day (yep, London, Paris, and New York in one day!). Oh well, I guess no matter how stylish you are (or how good your stylist is), you're bound to make a mistake, even if it's just a tiny one.
Don't get me wrong. I think her pink heels look quite pretty. In fact, they'll go perfectly with other outfits, even your classic blue jeans. I tried locating them online, but couldn't find any details. Honestly, I'm not sure if they're from Louboutin, Gianvito Rossi, or some other label that I've yet to name. Perhaps you can help me ID them instead?
In any case, if you fancy Emily's poppy pink sandals, one alternative you can consider would be these pink suede ankle-cuff heels from Ivanka Trump. They don't come with the wavy front straps, but they look very similar to Emily's shoes. They're in suede too!
What's even better is that a pair will only cost you an affordable $139.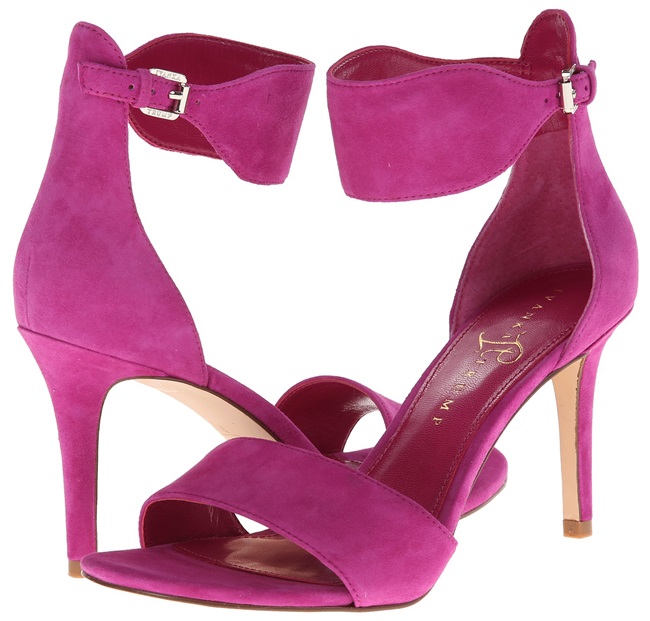 Ivanka Trump Gelana Sandals, $130