For Fall Winter 2014, the Pucci girl goes in search of a savage chic. Creative Director Peter Dundas creates a quasi-primitive, luxury-kissed landscape for her journey, drawing upon the decorative cultures of ancient Native American and Inuit people. Drawn in earthy colors and rich with intricate handcraft, a surge of animalistic energy pulses through the collection. But the savage is cut with the civil, leaving a rigorously chic refinement wafting through the air.
Pucci's trademark print is, as always, twisted into new propositions. The iconic Orchidea is overlayed with wildly digitized pony pattern, intertwining the classic with the contemporary. Silver studding creates an armor on filmy motifs. The feral graphics of indigenous tribes are recreated in elaborate 3-D patterns. Conceived in Navajo-knitwear, beaded and threaded embroideries, velvet jacquards and intarsia fur, they are all new expressions of the noble Italian House prints.
Fur unleashes the season's look. Lynx is recreated and woven in fox. Wild horse Apaloosa patternrs are printed on calf and glossy pony is patched together with mink in complex collages on hooded Eskimo parkas lined in beaver or lambswool.
A touch of the 1970s tinges the silhouettes, tugging them between masculine and feminine, between functional and frivolous. Wide leg or lace up trousers, open shirts with neck scarfs and lean long jackets contrast with the sensuality of languid gowns in liquid jersey, held up with just a hint of gold chain.
For evening, mannish tuxedo pants, shirts dresses and sweaters, are all gilded in 3D micro gold studding in tribal geometric patterns. A shower of metal chains or gold and cream beaded fringe washes over sexy short evening dresses. Finishing the look, the Pucci Girl gets laced up in open weave stiletto sandals and deer skin boots, channeling a wild interior that is enveloped in polished glamour.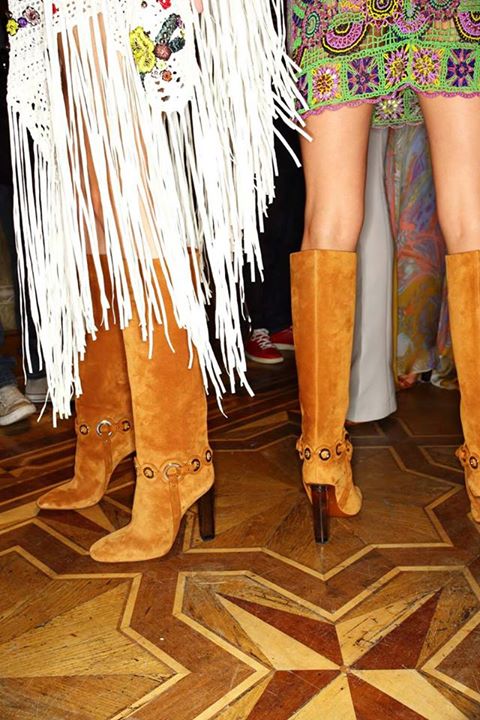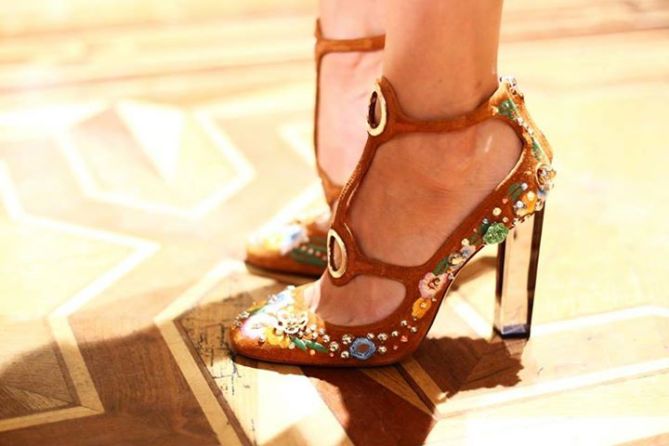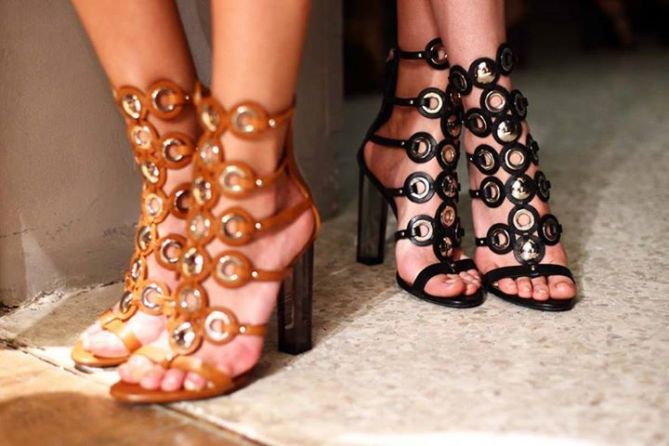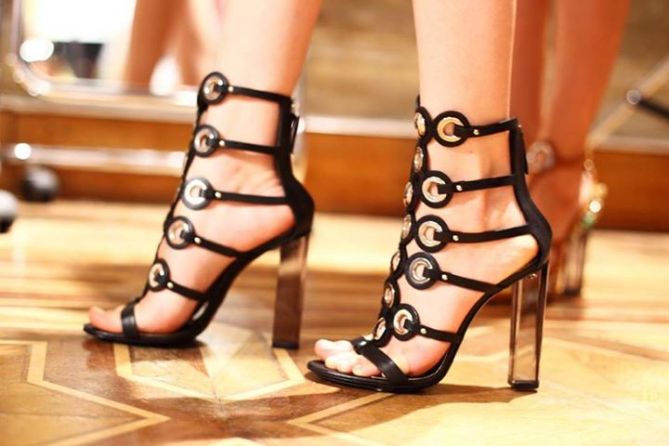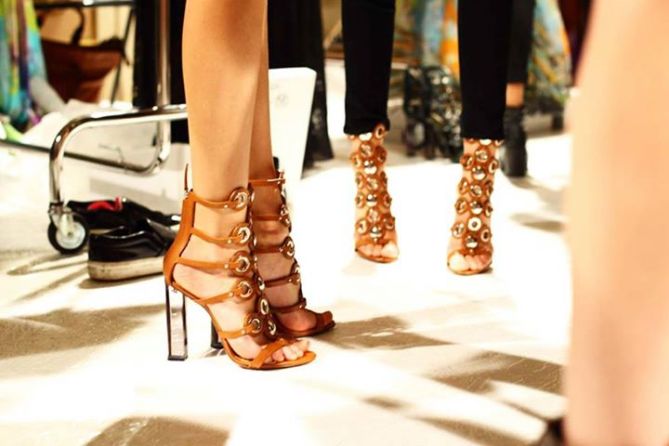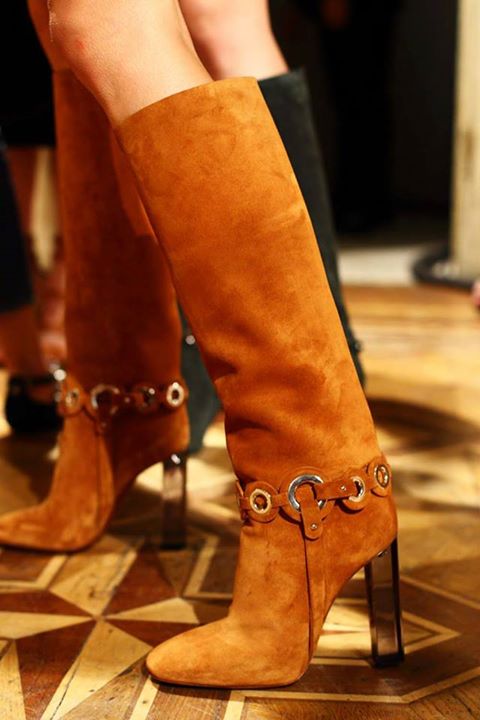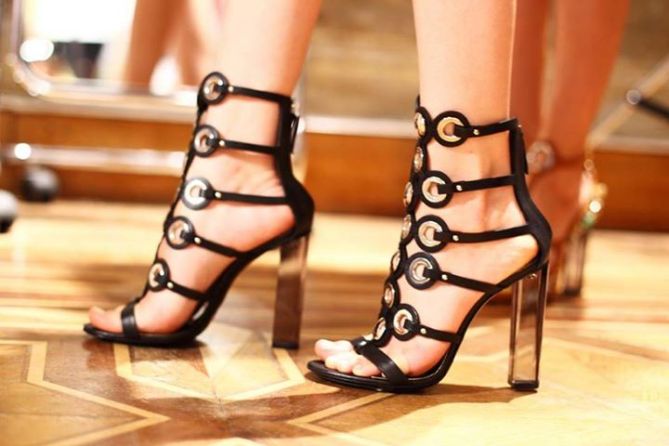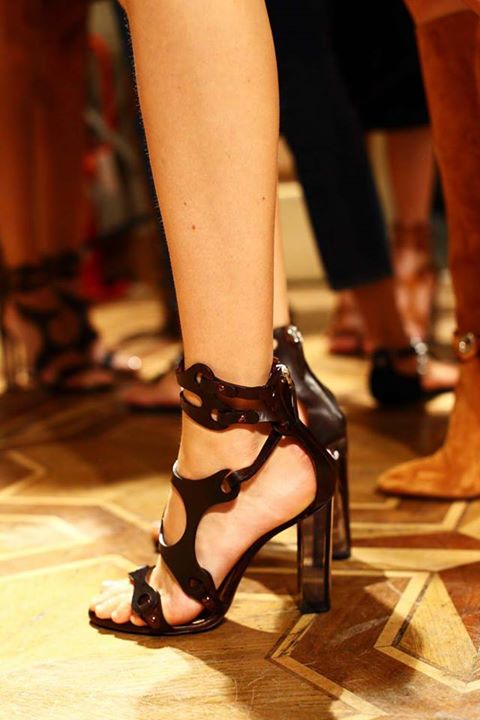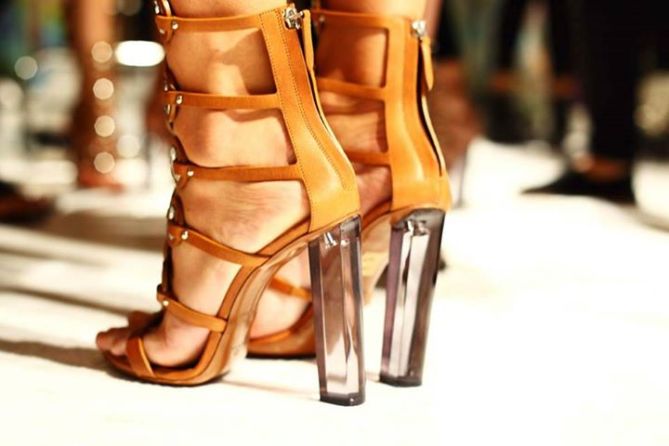 Collection from current season u can find here: www.luisaviaroma.com