Ellie Goulding has a really nice figure. The songstress wasn't afraid to flaunt it either, as she went on a night out with some friends in London's Soho district on Wednesday evening.
For the outing, Ellie wore the most unexpected outfit — a pink floral playsuit that was more meant for daywear. She punctuated the onesie with nude-and-white low-heeled leather sandals and a black shoulder bag. While I can't say she was dressed appropriately for the occasion, she looked gorgeous anyway, and that was what mattered.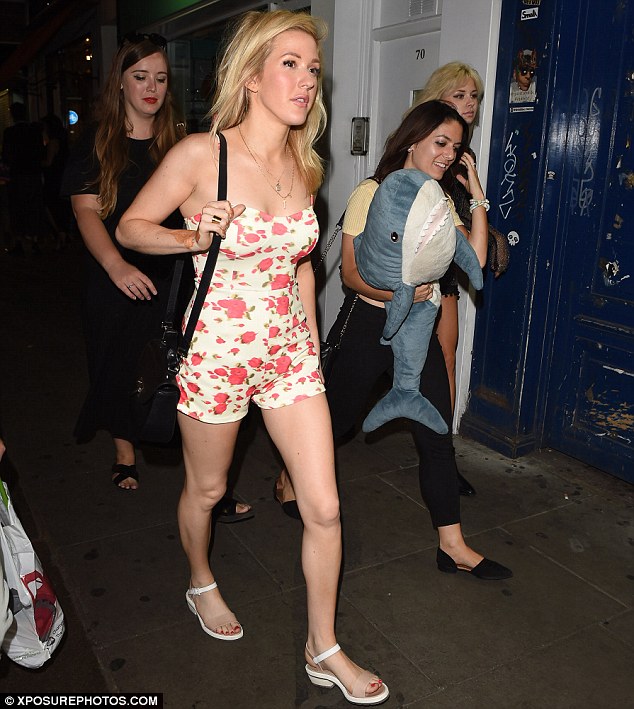 Ellie Goulding wears a floral playsuit for a night out with friends in London's Soho on July 30, 2014
How do you like Ellie's night-out-with-the-girls style? Will you wear something so summery to a bar or a club? Or do you make it a point to wear what is suitable for the venue and time of day?
I think she looks fantastic, and I'm willing to forget the night-out part here. I also find the outfit copy-worthy. It's a simple combination, but it's fresh, sexy, and feminine.
Here's my take on Ellie's getup. To pull it off, you'll need a tailored romper that will fit you perfectly. Below is an example from Shoshanna: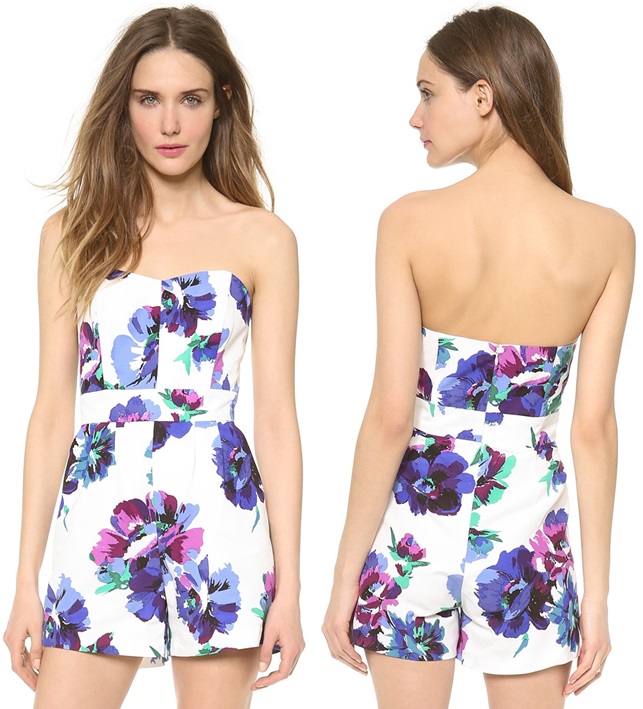 Shoshanna Kennedy Floral Romper, $245
Once you have the perfect romper in order, cap off the piece with flat sandals that will flatter the shape of your legs. Go with nudes and whites or a mix of both. If you wish to kick it up a notch, you can try a bit pattern like zebra print. Here are three fantastic options to consider: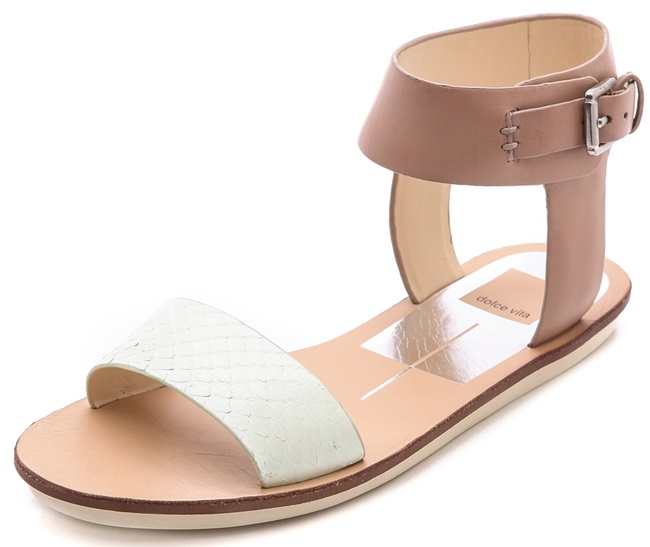 Dolce Vita Naria Ankle Strap Sandals, $109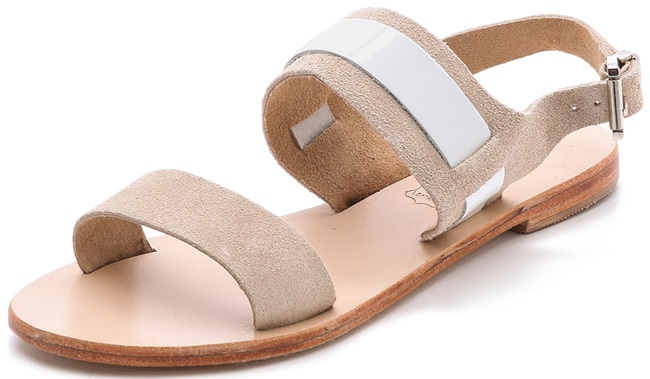 Sol Sana Dune Flat Sandals, $90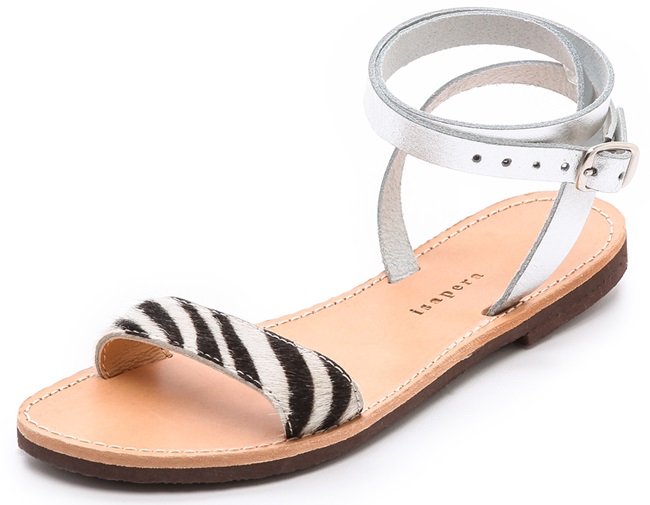 Isapera Ianthe Ankle Wrap Sandals, $83 (was $119)