So it seems like Angelina Jolie and her Maleficent co-actress, 15-year-old Elle Fanning, has a good working chemistry between them. The two were seen holding hands while walking inside the venue for the photo call of the movie at the Hotel Briston in Paris, France last May 6.
Elle and Angelina star at the latest Disney Sleeping Beauty movie remake entitled, Maleficent. Elle plays Princess Aurora while Angelina stars as the horned evil fairy.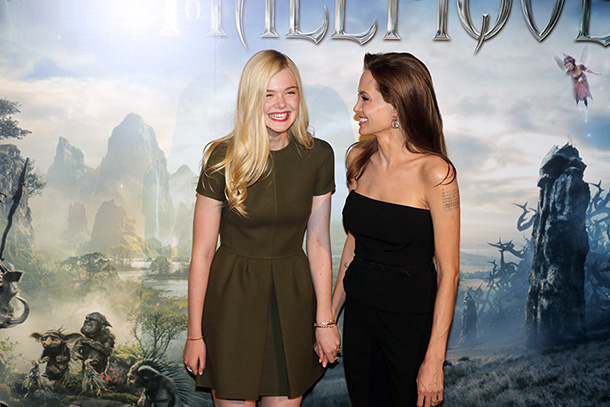 Have you ever seen Angelina Jolie so smiley?
Perhaps she really grew fond of her teenage co-star. The two actresses even made sure they sported character appropriate outfits and even their footwear to promote their movie during the photo call in Paris. Angelina sported a black strapless Ralph lauren peplum top and belt teamed with trousers. On her sexy feet, she wore a Christian Louboutin shoes with curved horn heels reminiscent of her character in the movie which is a two-horned appearance.
Elle didn't just give the glam stage to Angelina just like that. The young fashionista was also stylish in a cute Valentino khaki green dress. I would say her cute-sy Charlotte Olympia Sleeping Princess pumps is a standout and made her total look even more adorable.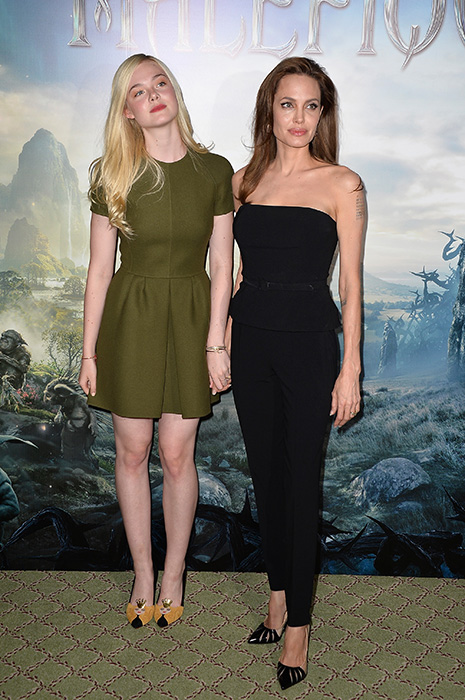 I love how Angelina looked classy in here but I would say I am sooo rooting for Elle's look for this particular event. This young actress sure knows how to play her character well even in the way she dresses herself up.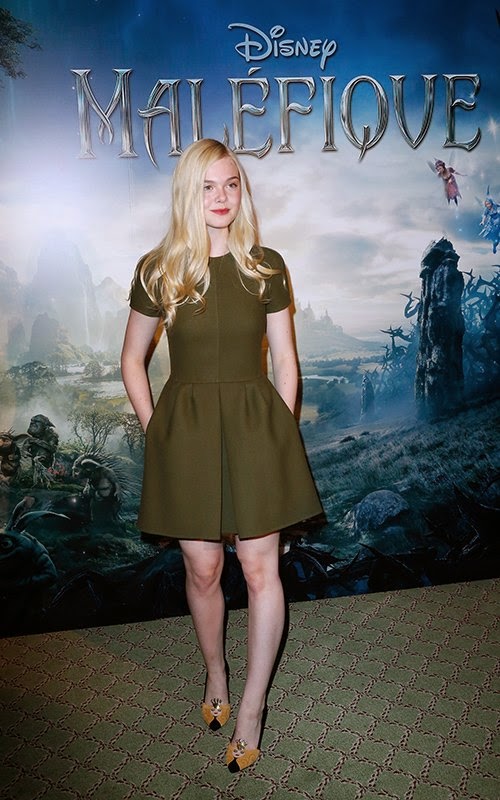 I'm sure that just like me, you are also dying to grab a pair of this Sleeping Princess pumps by Charlotte Olympia. I've been searching for it on the web but unfortunately, most online sites I've been to had this style already sold out. You, however, can check on Neiman Marcus site and wait for this pair's availability or perhaps browse for some other Charlotte Olympia unconventional shoe styles there.