Elle Fanning is one of the remaining teen stars who are not in a hurry to grow up. The 16-year-old actress never attempts to look older than she is, or attempts to look too sexy for her age. Even for the most sophisticated red carpet events Elle chooses to dress up in outfits with just the right touch of quirkiness or playfulness about them. Just like when she recently attended the San Diego Comic Con. The dress, a fitted lace dress had nice floral detailing on the neckline. And then when you look closely you would see that instead of simply delicate flowers, the lace on her dress has a strawberry design.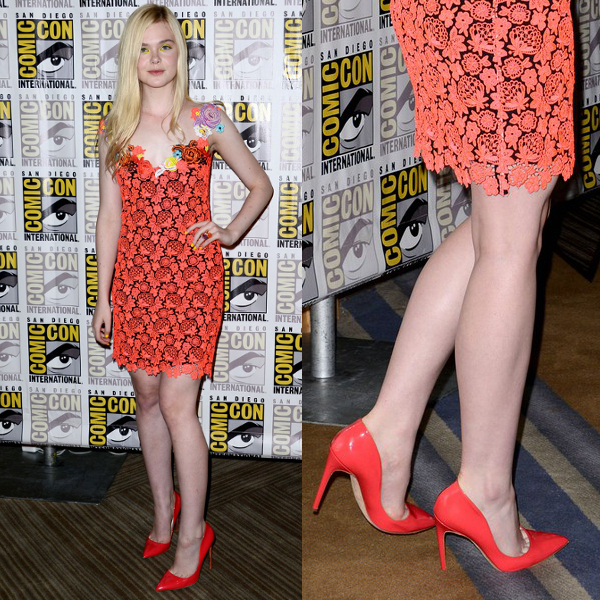 To temper the playfulness of the dress, the teen actress decided to match it with a pair of pointed pumps from Jimmy Choo. Anouk, the shoe style, has a classic pointed silhouette that can work with a wide range of looks. The bright red color is just what the actress needs to look hip and young.
We found the same shoes online but we only found them in more subdued tones: black and nude: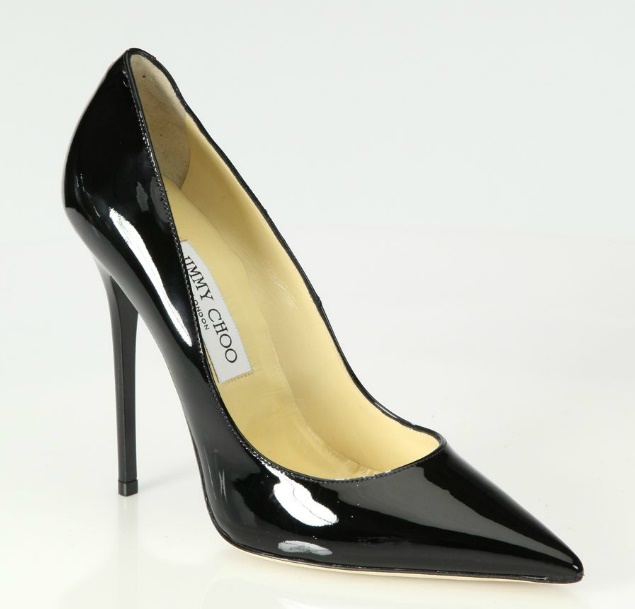 Jimmy Choo Anouk Patent Pointed-Toe Pumps (black), $595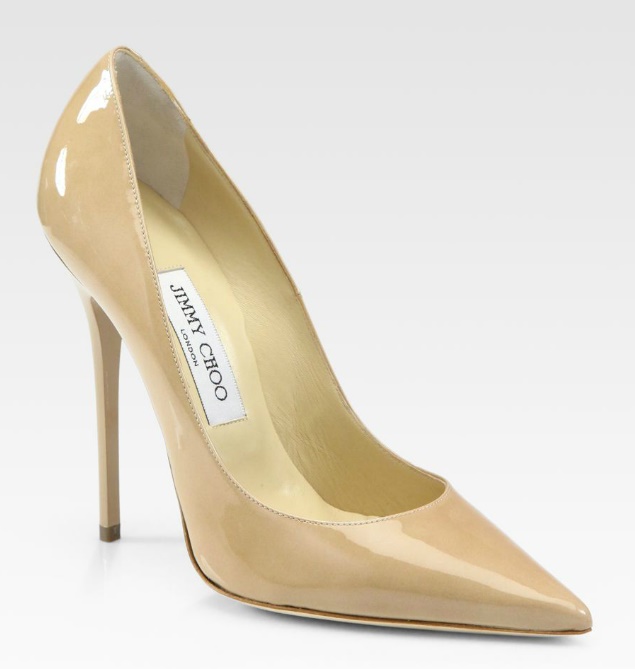 Jimmy Choo Anouk Patent Pointed-Toe Pumps (nude), $595
Although not as tall as the Jimmy Choo Anouk pumps, the following pointed shoes from Dolce & Gabbana are so good-looking they'd work as well as the JC pumps: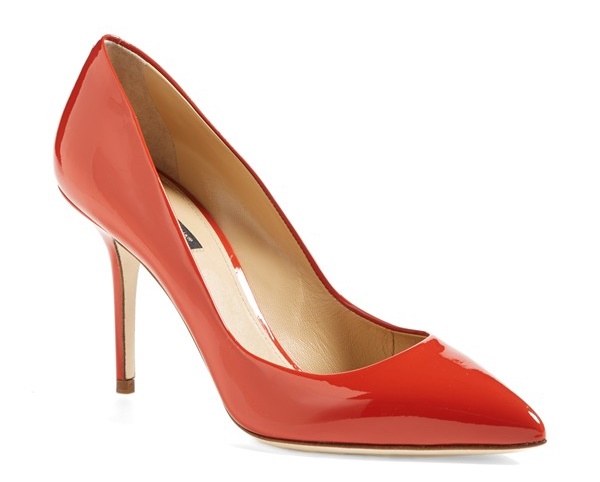 These D&G pumps are made of high-gloss patent leather resulting in an exquisite pair of shoes with a very feminine form. To buy the shoes, click on the "buy" button below.