Two young and beautiful starlets were spotted attending the ELLE Women in Music celebration in Hollywood on Wednesday. One was brunette while the other was blonde. Both starred in pop TV shows for Nickelodeon and Disney respectively, before moving on to play roles on the big screen.
I'm referring to Victoria Justice and Bella Thorne, of course. For the occasion, Victoria dared to bare in a white cutout dress that showcased her slim pins and the fact that she wore zero underwear underneath. She teamed the frock with electric blue metallic ankle-strap sandals and a gray box clutch.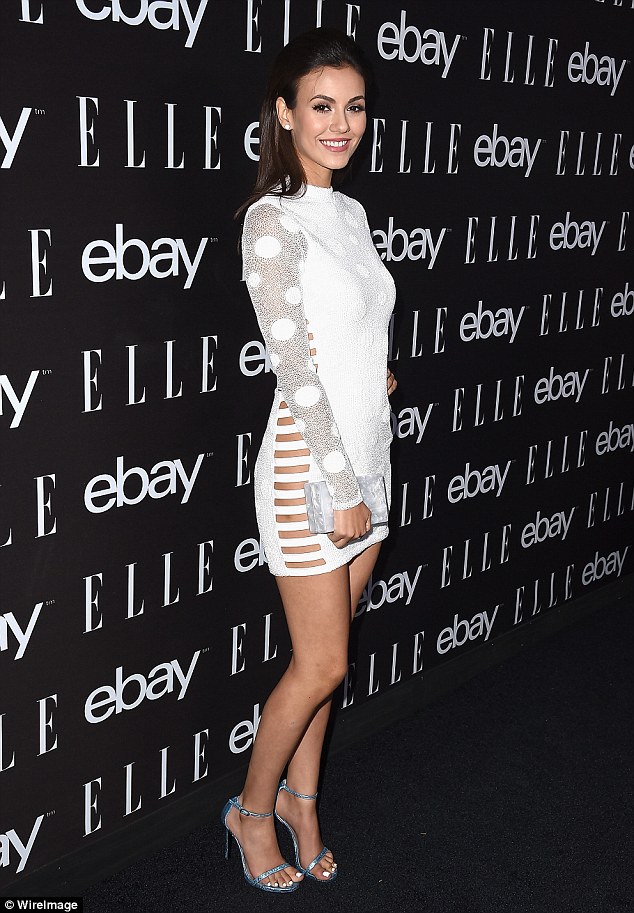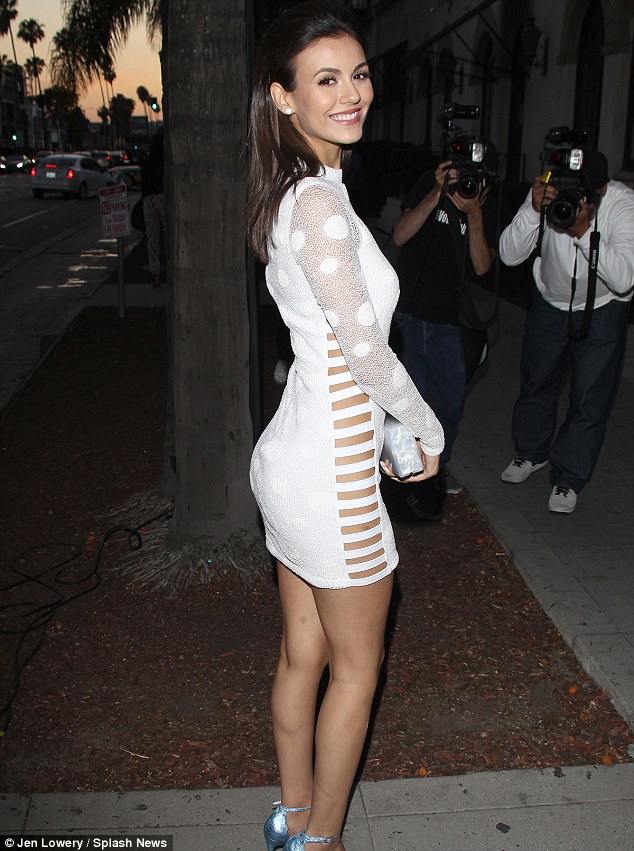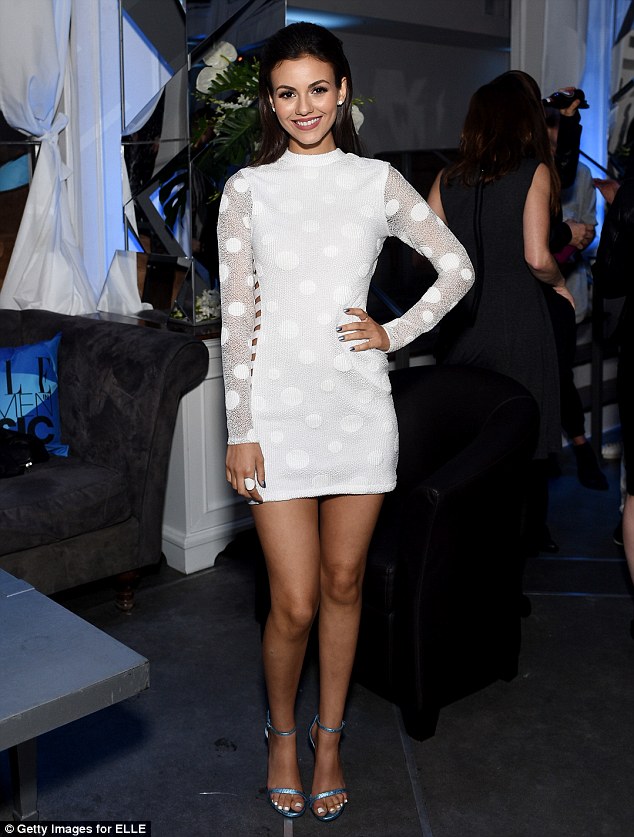 Victoria Justice wears a sexy cutout dress for the ELLE Women in Music celebration in Hollywood on May 20, 2015
Not one to be upstaged by her peers, Bella went for a can't-ignore feminine getup of high-waist floral tea-length skirt teamed with a matching crop top. She capped off the combo with a black box clutch and a pair of strappy blue pointy pumps.
So here's the obvious question for you gals out there: Who looks hotter in her fancy blue heels, Victoria or Bella? And whose outfit do you like more? What about their shoes, which pair do you prefer, Victoria's sandals or Bella's pointy pumps?
Victoria's sexy little white dress is from a label called Sanyae (sold out), while her shoes are the Stuart Weitzman Nudist sandals in metallic blue. I couldn't find them online, but here's another pair in ultramarine: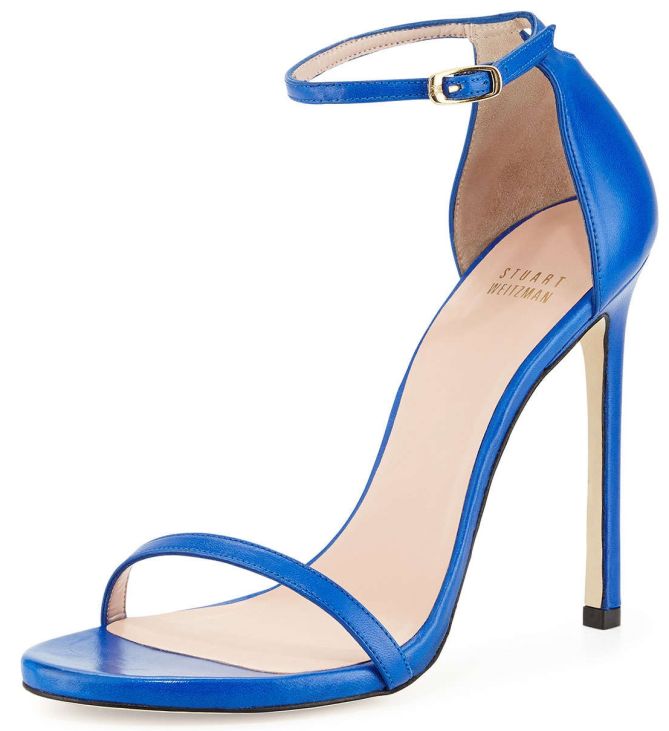 Stuart Weitzman Nudist Sandals in Ultramarine, $398
If it's Bella's outfit you fancy, know that it's from Donna Karan. The printed skirt retails at a pricey $1995, while the crop top runs at $995. Super expensive, I agree. Add the shoes — a pair of Nicholas Kirkwood "Hutton" pumps — to the equation (on sale at $444), and you'll be spending almost $3500 just for a single ensemble.
Below is a closer look at Bella's Hutton pumps. These shoes feature 4-inch-tall heels, three slim horizontal straps, covered heel cups, and cutouts on the sides. They're quite unique in silhouette, so I wouldn't be surprised if you prefer them over the classic Nudist.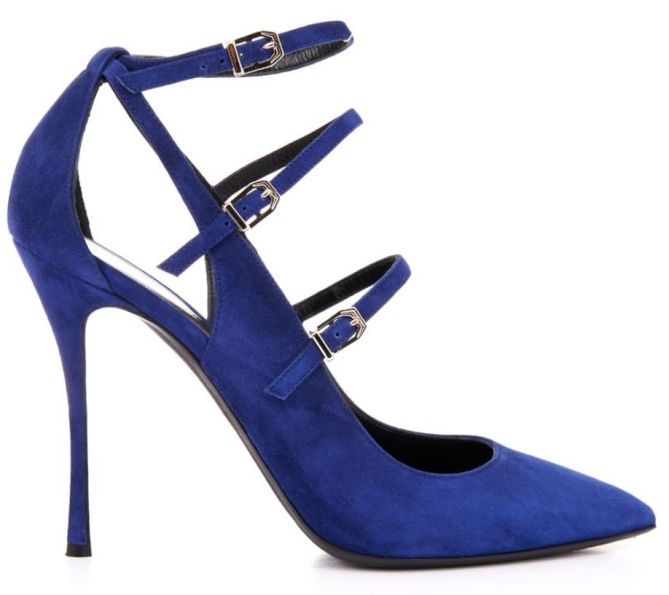 Nicholas Kirkwood Hutton Strappy Pumps, $444 (was $889)