Not that the actress ever has her charm turned off. The actress is one of the few child actresses who has remained well-loved from the time she appeared on the big screen until she became an adult. Drew just is a ray of sunshine even during her dark days. Grounded and charming, she's someone you just cheer on.
Pregnant with her second child, Drew Barrymore looked incredibly fresh at the recent Screen Actors Guild Awards. She looked like she's always had- fun and charming. The light pink Monique Lhuillier dress with flower petals she wore to the event helped her achieve this look. Her simple makeup and hair also made her look lovely.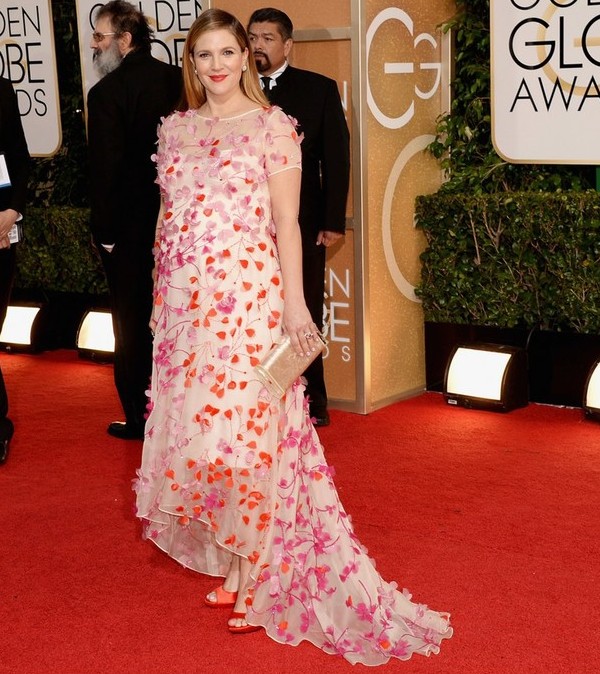 Peeking from underneath the dress is a pair of red peep-toe pumps from Roger Vivier.
Do you want shoes that look a lot like Drew's shoes but with higher jazzed up heels? Do check out the following shoes we found online: