I've discovered that with my petite frame (I'm only 5 feet tall), extra tall and extra chunky heels don't look good on me. I think this applies to most girls who are extra thin and with below-average height.
Strangely, however, it also applies to Dianna Agron. Well, at least that's how it seemed when the actress was spotted out and about early this week.
The Glee star is actually 5 feet 6 inches tall, but because she's relatively slender, she got a little overpowered by the chunky gold sandals she wore last Tuesday.
Dianna was in a russet-hued button-up dress from Madewell and topped the piece with a biker jacket, also from the label. Her finishing touches included a nude-colored Miu Miu bag, a pair of Dolce & Gabbana sunnies, and some thick and chunky gold platform ankle-strap sandals from Prada.
Whether or not she was just running about town doing errands or she was headed somewhere fancy (considering the outfit), I really don't know. But what I do know is that the heels on her feet were a little too heavy for her own good.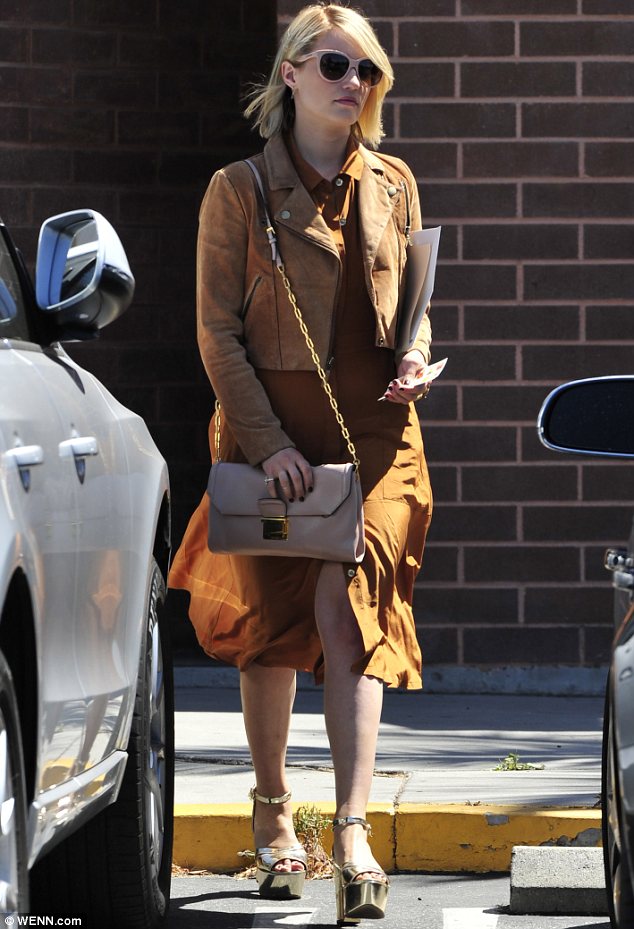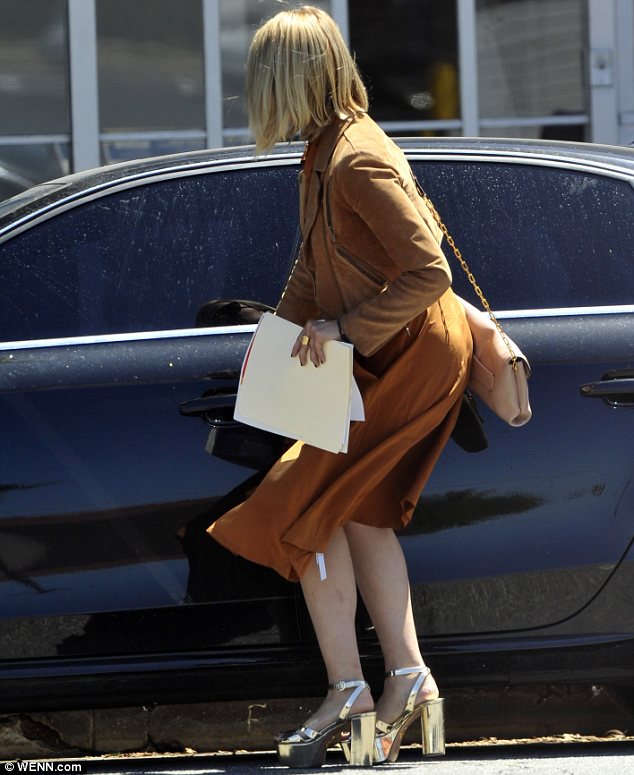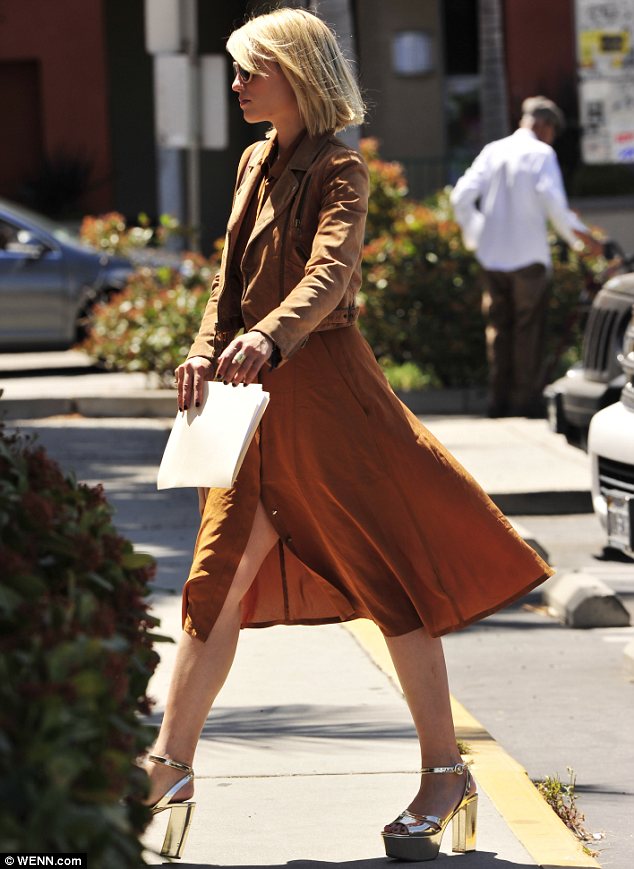 Dianna Agron seen leaving a post office in Los Angeles on Tuesday, May 13, 2014
So do you think Dianna's sandals are too thick and chunky for her slim frame?
I think yes, though you can certainly disagree with me if you think otherwise. Don't get me wrong, though. I think the shoes look gorgeous, but maybe they'll look better on someone else, yes? What do you think?
Here's a closer look at Dianna's sandals. They're crafted from metallic leather and feature double straps at the vamps. The platforms on these shoes are a hefty 2 inches thick, so yes, they are very chunky. Add the 5.5-inch-tall ginormous mirror-like block heels to that and you basically get a pair that's heavy to walk in.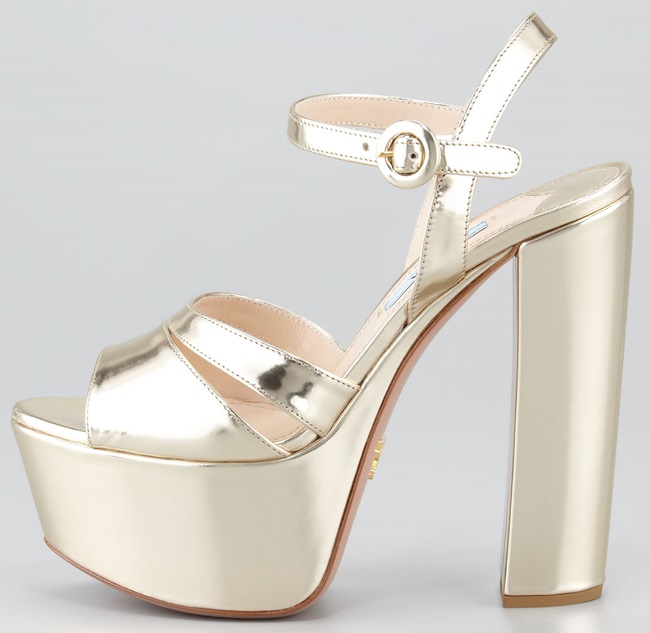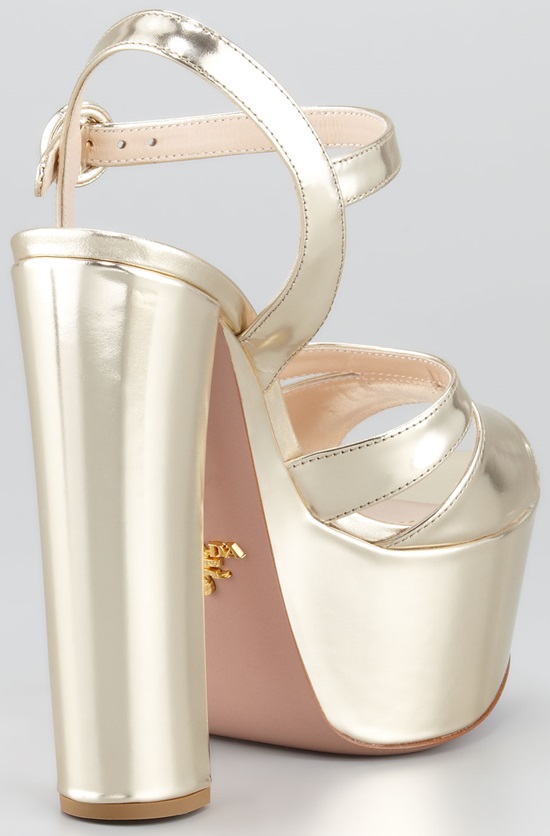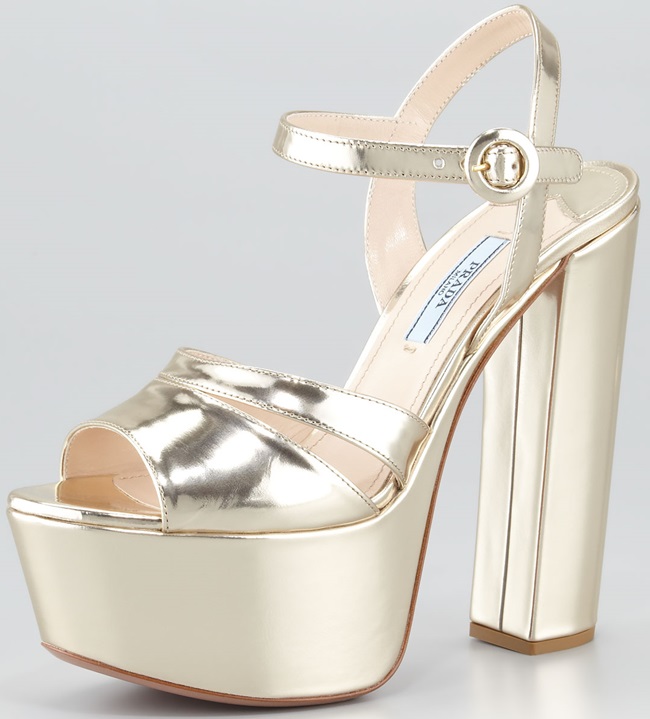 Prada Specchio Leather Platform Sandals in Gold, sold out
Dianna's Prada sandals are already sold out, but if you fancy grabbing something similar that is just as posh, you can try Gucci's "Claudie" platform sandals instead. These shoes feature 1.75-inch-thick platforms and 6-inch-tall block heels. They definitely look more polished than the Pradas, thanks to the horsebit detail at the vamps and the way the platforms and heels are shaped: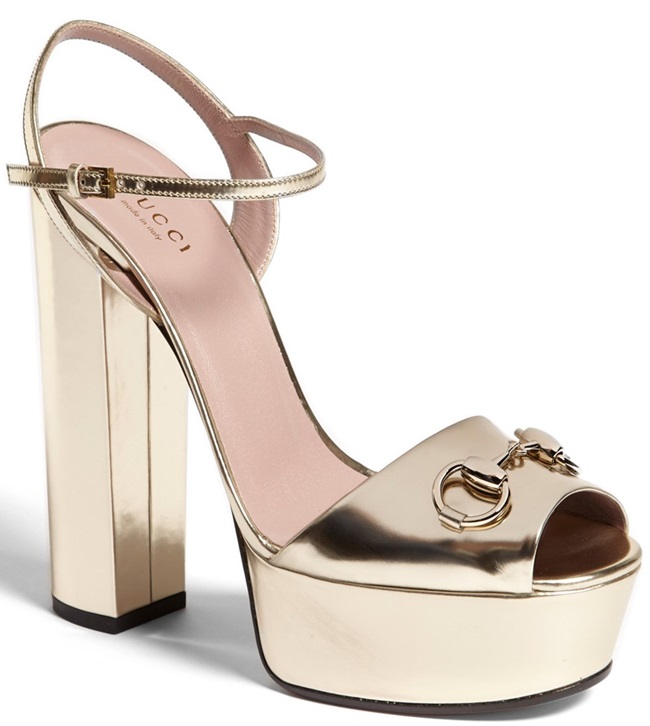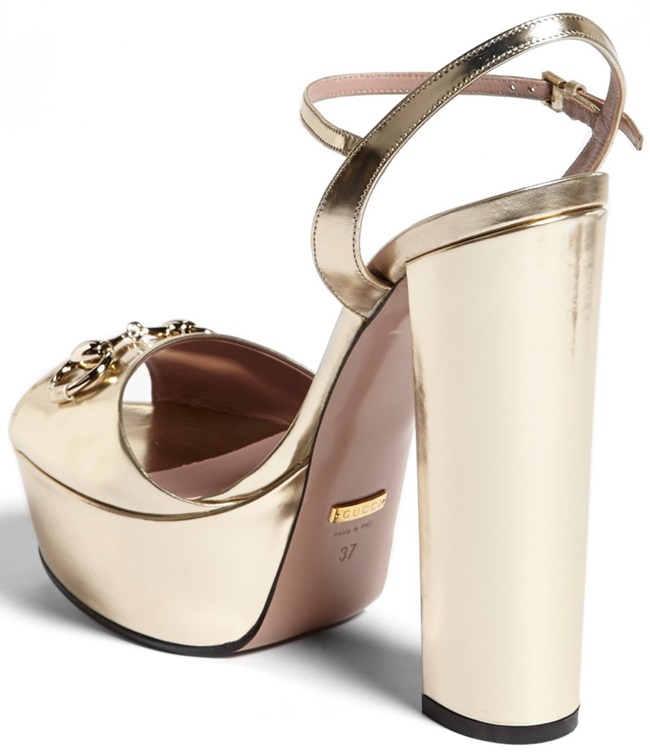 Gucci Claudie Platform Sandals, $750
The Claudie sandals are also available in other variations — black, silver, tan, and orange. If you're used to splurging on designer shoes, they're your best alternatives to Dianna's Prada heels. Now if, on the other hand, you prefer to keep things frugal, I recommend you try the GUESS Ornica sandals instead. They're not as high nor as chunky, but they will only set you back an easy $120: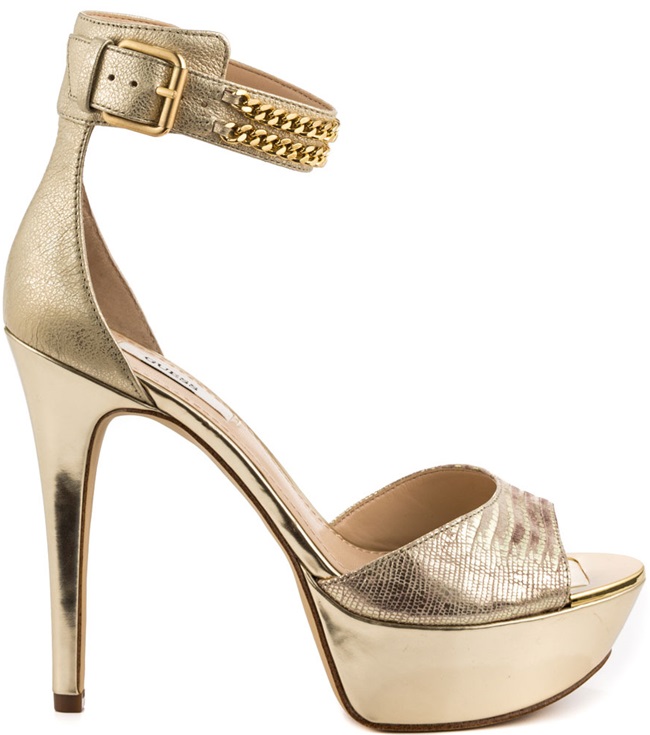 GUESS Ornica Sandals in Gold, $120