Sometimes, I think Dianna Agron doesn't know how to dress for her body type. She makes a conscious effort to look good, that much I can say, but on certain occasions, I wish her stylist was there to help her figure out what to wear. Most often than not, the Glee cutie looks alright. But sometimes, she cooks up certain style combinations that aren't too flattering for her figure — and legs.
Take for example the outfit she wore while  out and about in West Hollywood last Friday. Dianne wore a pretty white fit n' flare summer frock that she belted at the waist with a thin leather cincher. She also wore a shoulder bag and super cool sunnies to go with the dress. What I didn't like, however, were the shoes she used. They were a pair of ankle boots in classic black.
Don't get me wrong, there was nothing awful about her edgy footwear. It's just that they didn't go well with her little white number. A pair of pointy flats or heeled sandals to elongate or legs would have been the more appropriate choice. Either that, or she should have worn a much shorter dress with the boots.
Check out Dianna's outfit below, then tell me if you agree with me: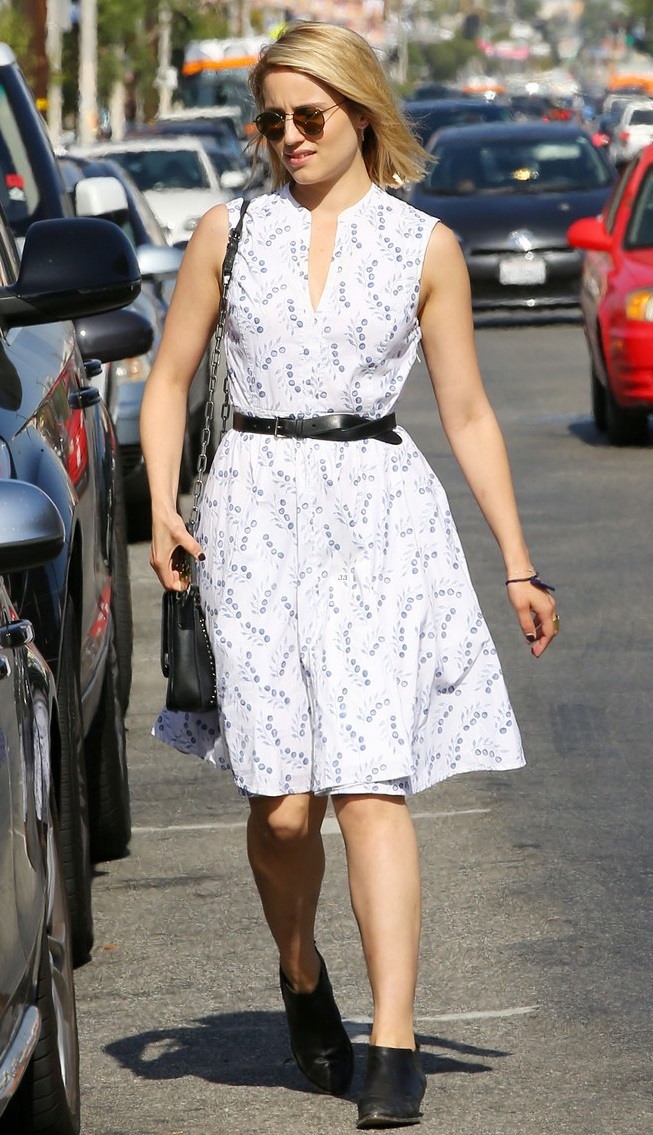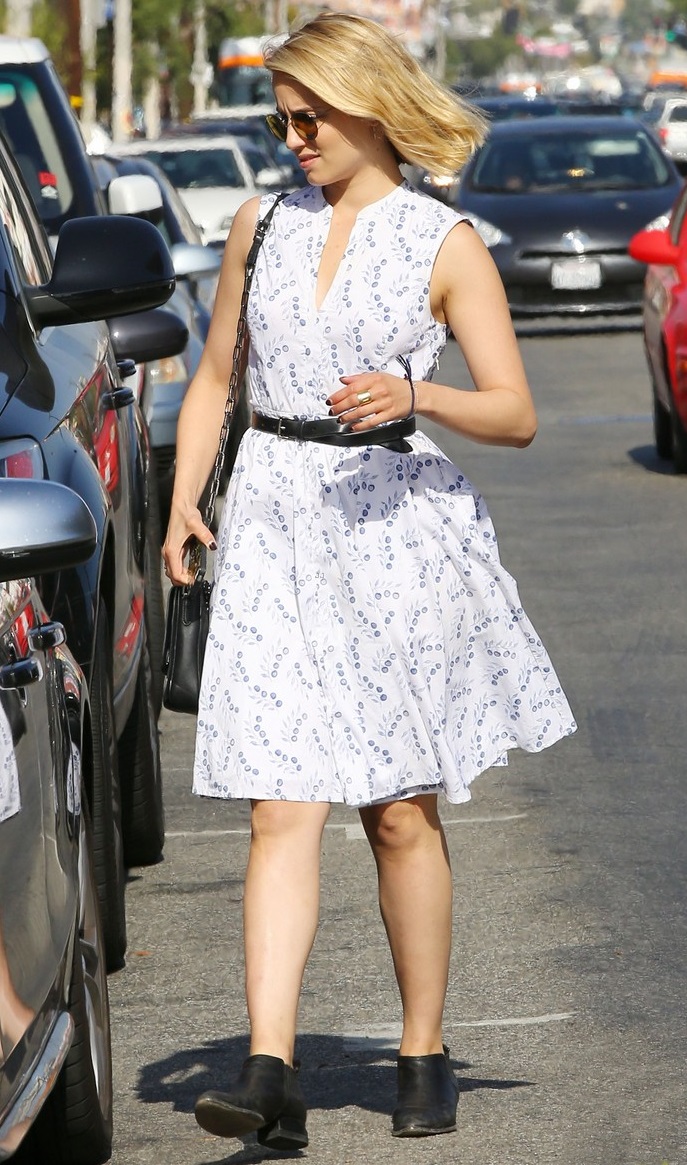 Dianna Agron runs errands in West Hollywood, on June 6, 2014
Well, what do you think? Are you with me on this? Don't you wish she wore a pair of pointy flats or heeled shoes with the dress? She would have looked very feminine and ladylike in them. Or if she wanted to keep the boots, a much shorter dress to go with those boots would have made a huge difference to her look.
Maybe Dianna was trying to channel retro here (think Taylor Swift), but I have to say she failed this one by a notch.
In any case, let me talk about the actress' boots.  They're actually from Alexander Wang — the Kori. What's unique about these shoes is that they feature cutouts at the wooden heels. They're really edgy and badass, and would look great with skinny jeans, shorts, or short skirts and dresses. If you want Dianna's boots, you can pre-order them over at Barneys.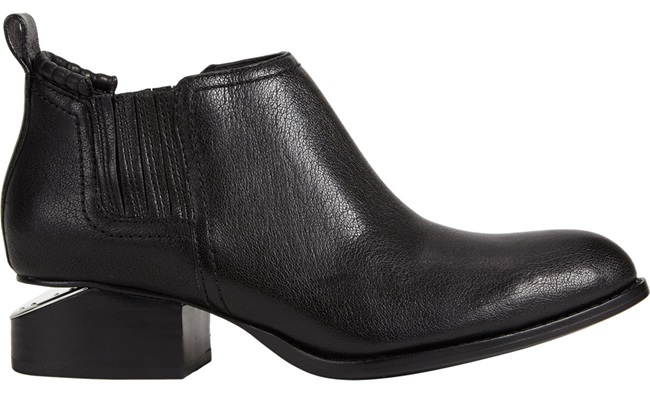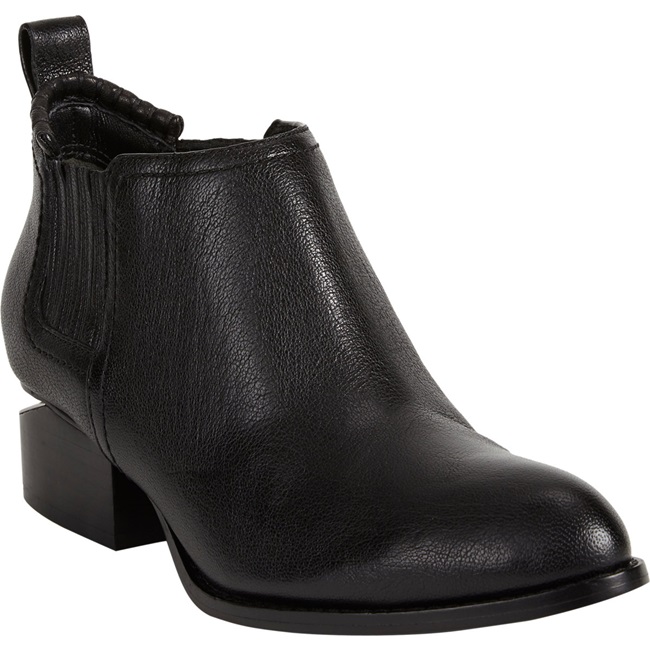 Alexander Wang Kori Cutout Heel Boots, $495
Now as for Dianna's outfit, here are my shoes recommendations. One is a pair of pointy flats while the other is a set of simple but sophisticated heeled slingback slides. Which of these options do you think will look better on her?
Kate Spade Geronia Flats, $258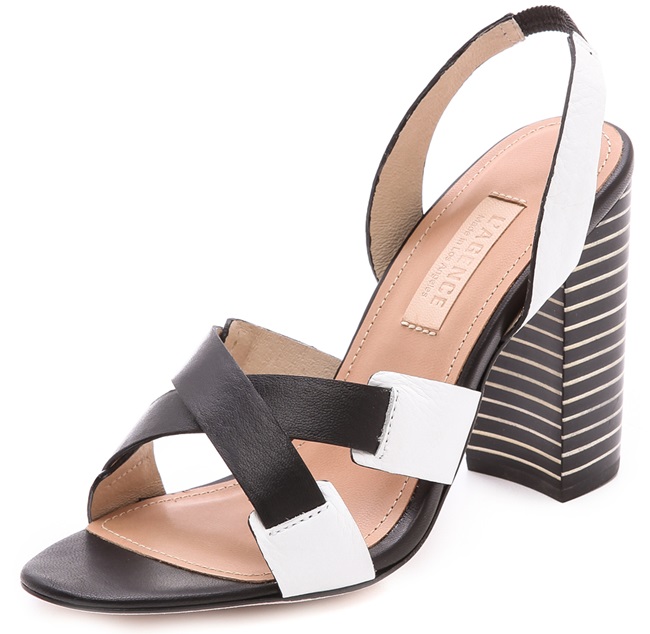 L'AGENCE Contrast Sandals, $350