Dianna Agron probably wanted something a little more daring than her usual red carpet look for the BAFTA Awards after-party, because the Glee star decided to slip into a semi-naked dress for the high-profile event in London last evening.
Dianna donned a black number fashioned with a sheer bodice that was strategically embroidered to cover her breasts. The frock also came detailed with a tiered midi skirt at the bottom. She then teamed the piece with strappy pointy pumps and dainty jewelry.
I like Dianna, but I can't say I'm a fan of her latest red carpet choice. The dress did little to flatter her figure. Her shoes were also a little questionable — not that the strappy pumps weren't fancy, because they were. However, they didn't exactly go well with the dress. Check out Dianna below, then tell me if you agree: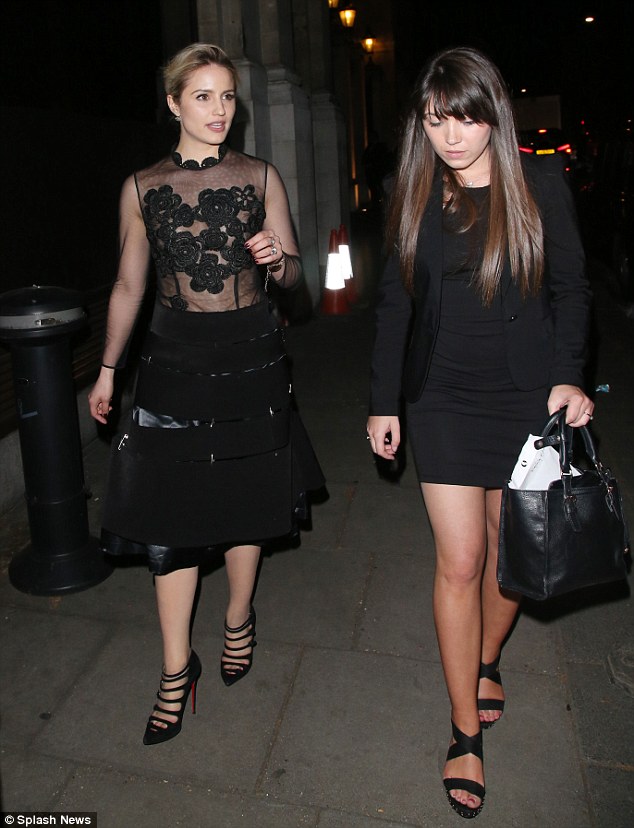 Dianna Agron attends the 2015 BAFTA Awards after-party held in London on May 10, 2015
Any thoughts? Did she nail it or fail it? Does she look hot in the getup or not?
Sorry, I have to give her a thumbs down for this red carpet style. The dress looks a little odd on her, and I feel like she should have worn a pair of open-toe heels with less straps on them instead. That way her legs would have looked longer.
Speaking of shoes, below is a glimpse of Dianna's pointy pumps. They're the Christian Louboutin Viennana, a style detailed with almost 5-inch-tall heels and slim buttoned straps on the vamps. Dianna's pair is in black suede, but the Viennana also comes in classic smooth leather.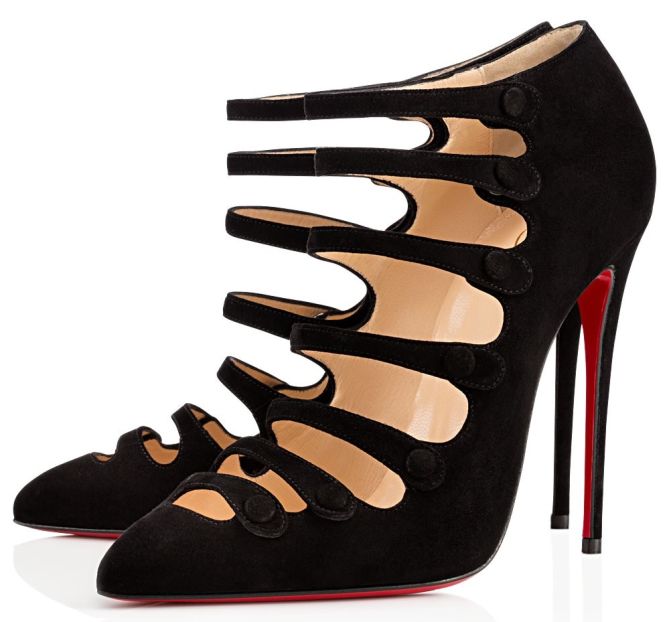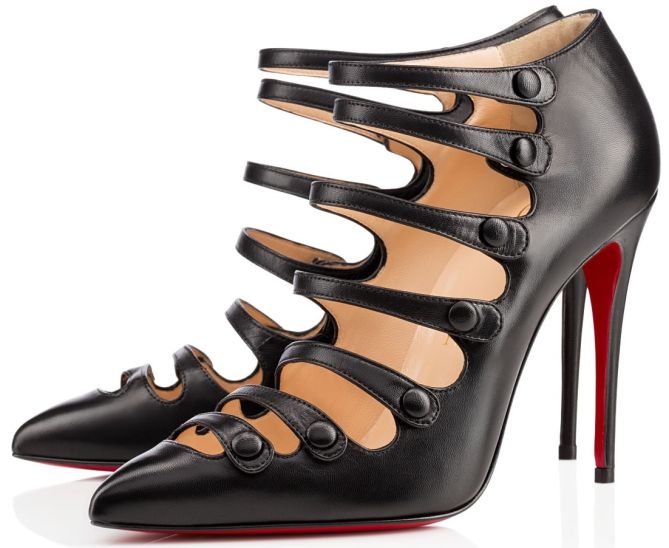 Christian Louboutin Viennana Pumps, $886.50 (was $1095)
These shoes will look great with trousers, a short black dress, and even jeans. The silhouette is unique as it marries pumps and strappy booties into one shoe style, so if you don't fancy it at the first glance, that's understandble. However, if the shape is something you can appreciate, feel free to grab a pair of the Viennana for less at Bluefly.
On a side note, you may also consider the "Gortika" pumps, which feature thinner straps on the vamps, slightly taller shafts, and zipper closures on the back for easy access: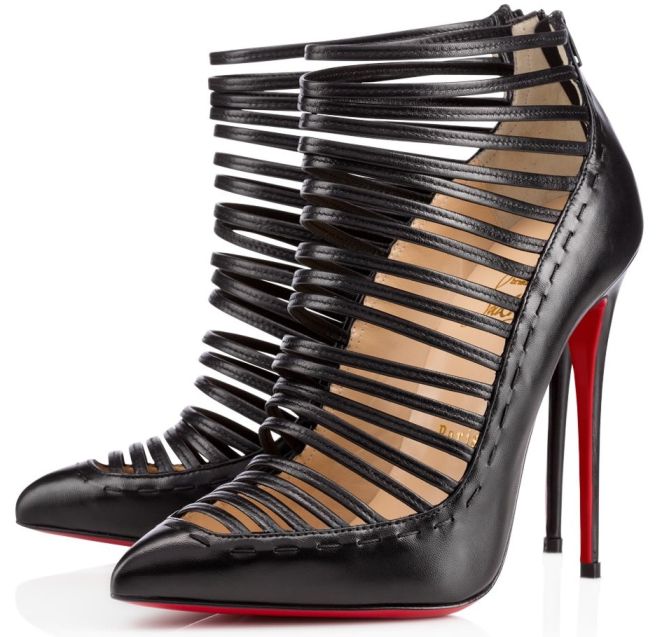 Christian Louboutin Gortika Pumps, $1008 (was $1245)