Diane Kruger is in New York to attend the 2014 MET Gala, which is happening tonight (May 5). The German actress was also spotted heading to a play with her long-time beau, Joshua Jackson, over the weekend. While her man was casually dressed in sweater and trousers, I couldn't help but notice Diane because she was stylishly decked in a pretty layered LBD, a white jacket, and the most stunning pair of booties I've seen these past couple of weeks. They were intricately detailed and were fashioned with bows at the center.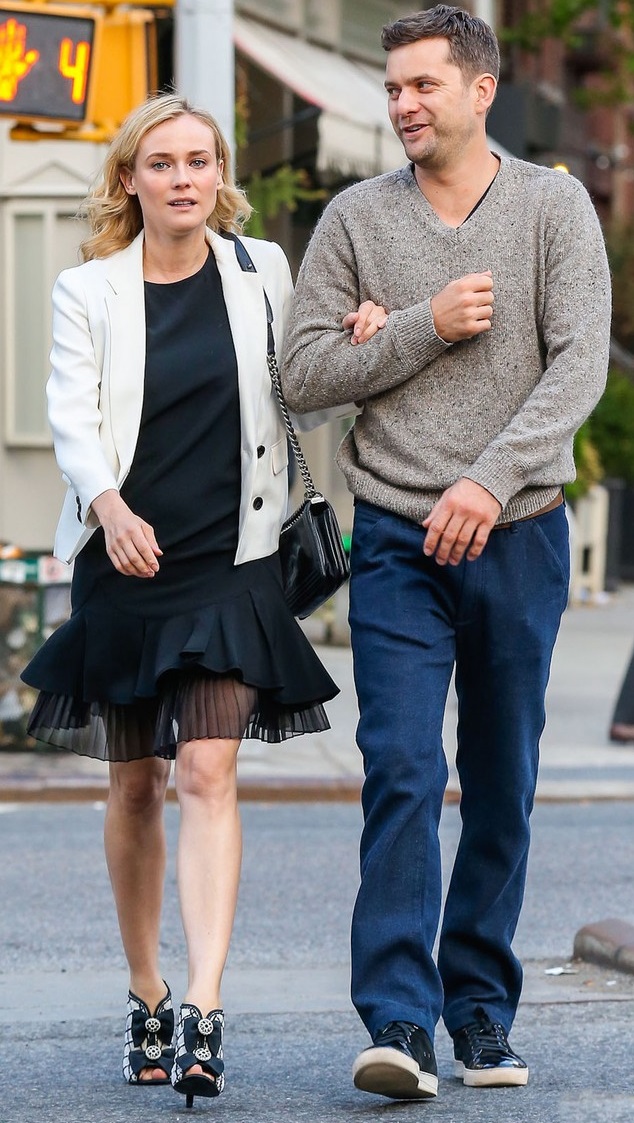 Diane Kruger and Joshua Jackson are on their way to watch a play in New York City, May 3, 2014
On Diane are actually a pair of open-toe ankle booties from Chanel's spring 2009 collection. The actress has worn these shoes several times in the past, but I can fully understand why she has kept them in her closet and not given them away. They're quite divine; definitely worth collecting and preserving.
Below is a closer look at the pair for you. They're crafted from tulle fabric and feature grosgrain bow details at the center that are also decorated with fancy buttons: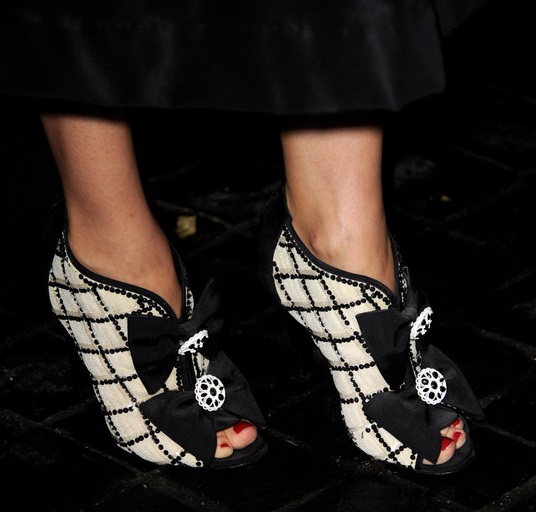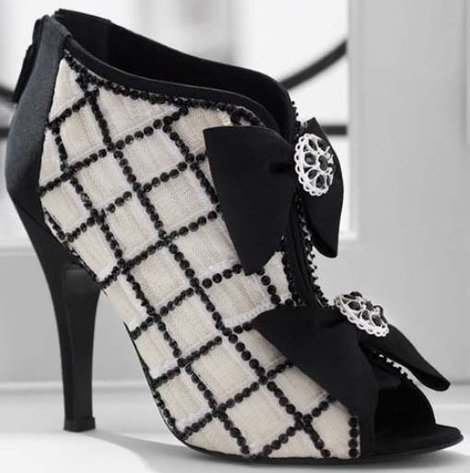 Chanel Spring 2009 Tulle Open Toe Bow Detailed Booties
Wow. Very pretty. Would you agree?
They're what I'd like to call statement footwear. Pair them with a simple white or black dress and you're all set. The fancy and elaborate design makes these shoes really striking.
Considering they're a pair of Chanels, I have no doubt they're still expensive now — even if you purchase a used pair from sites like eBay.
If you're dying to own Diane's ultra feminine heels, you can try your luck and search for them. But if I were you, I'd go with this pocket-friendly pair from Elie Tahari instead. Though not as elaborate or striking, the "Odeon" sandals are delightfully dainty and feminine.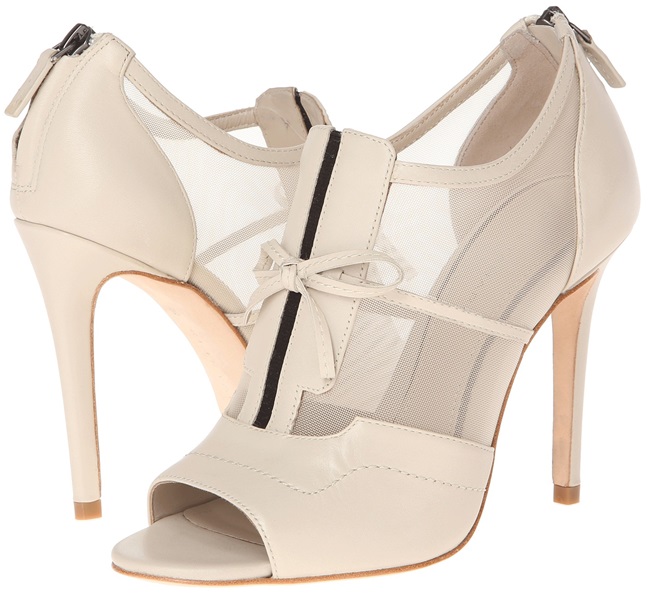 Elie Tahari Odeon Booties, $350