Her grandmother was Diana Vreeland, fashion legend and style icon in her day. But Caroline Vreeland proved to be a deviation from the "woman of taste" her grandmama was known for. At the Max Mara presentation in Milan on Thursday, the blonde model failed to impress as she sat front row with Olivia Palermo in a rather revealing ensemble.
Caroline's choice of attire for the event included a cleavage-baring fishnet bodysuit coupled with glossy shorts, glossy overcoat, and shiny blue thigh-high velvet boots. Next to Olivia — who was impeccably dressed — the 28-year-old blond looked like a disaster. Sorry for the harsh words, but I'm sure her grandmother would say the same if she was well and alive today.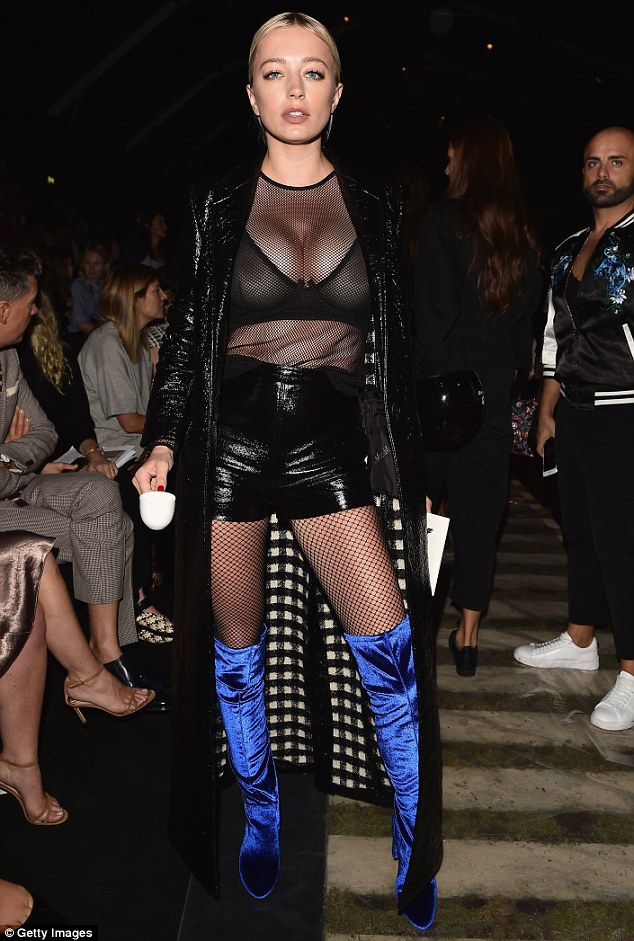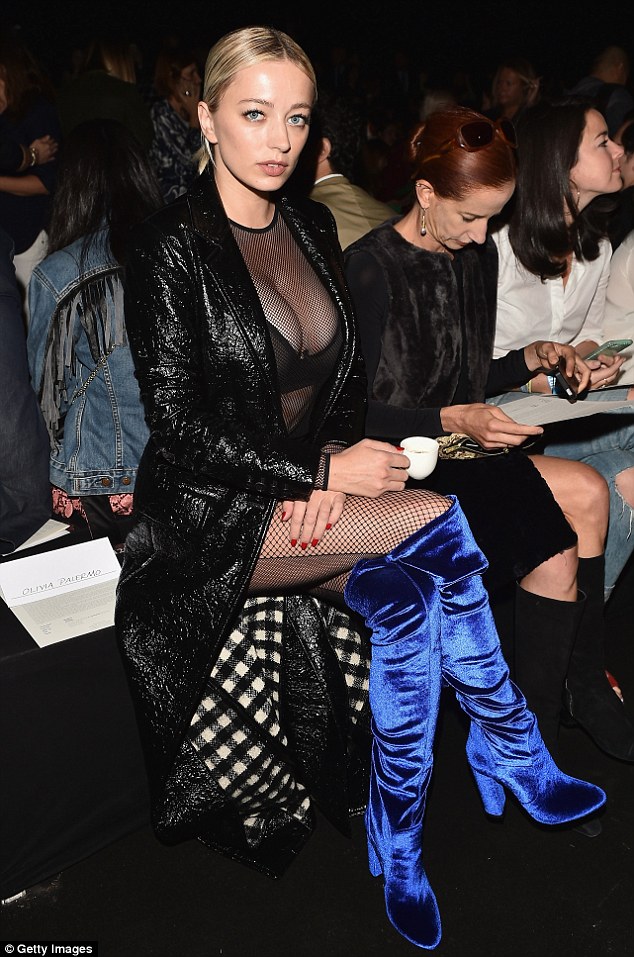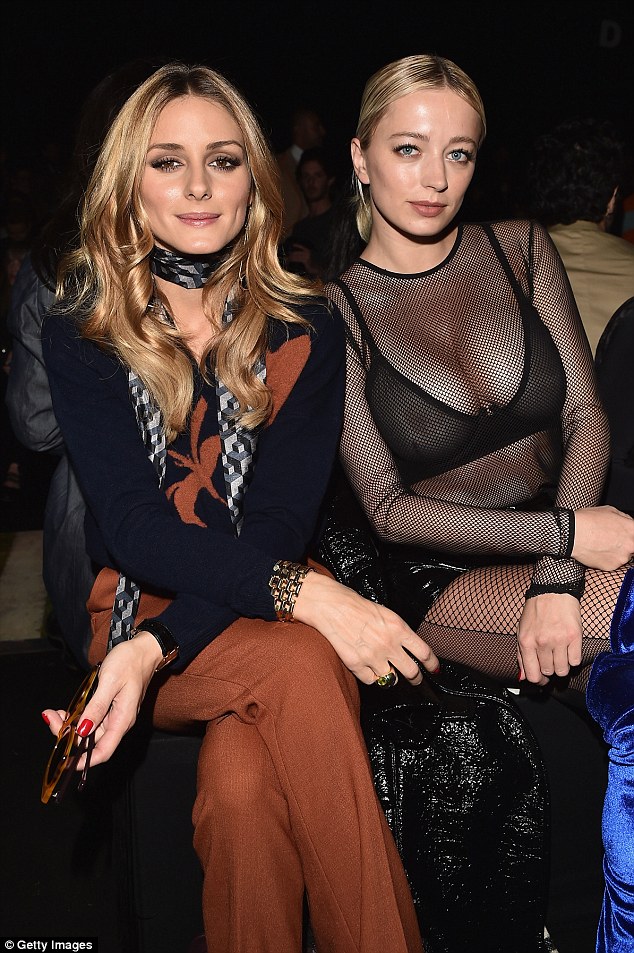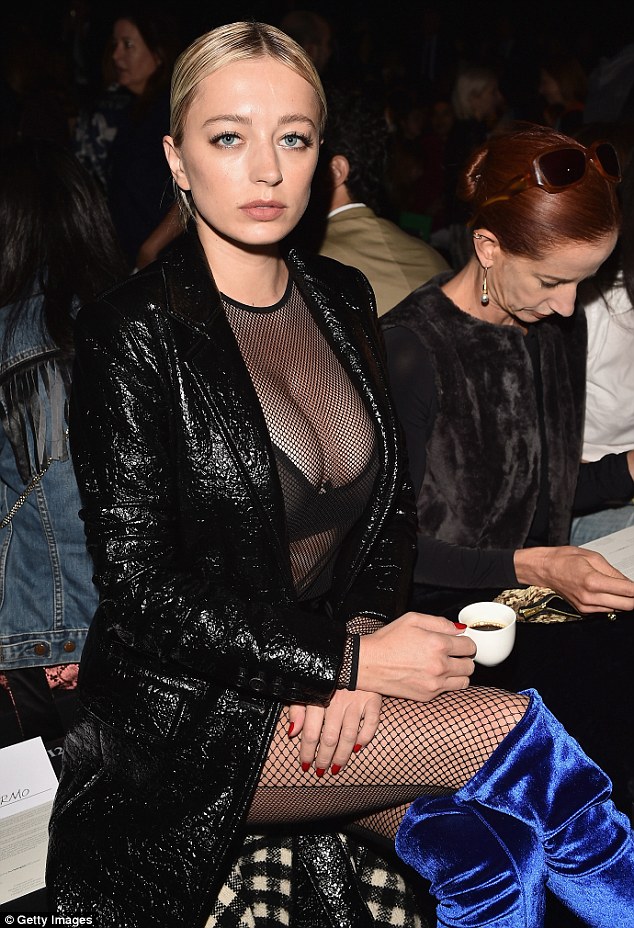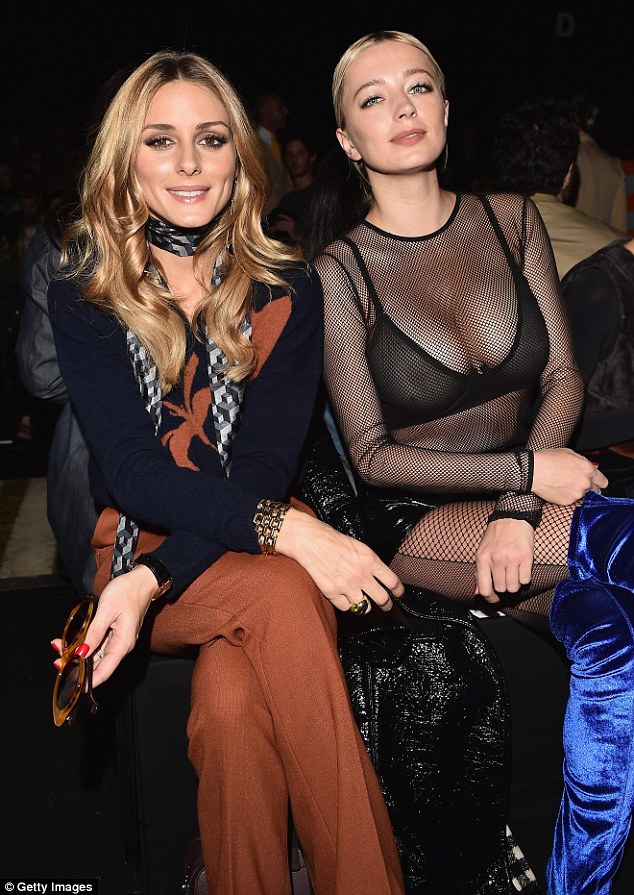 Caroline Vreeland sits next to style star Olivia Palermo as she attends the Max Mara presentation held during Milan Fashion on September 22, 2016
So what do you think about the getup? Do you approve?
I can't say I'm a fan. However, what I can tell you is that her velvet boots are by Aquazzura. It appears this autumn, velvet boots are a "thing". And no, we're not talking simple black velvet boots here. We're dealing with jewel tones like cobalt, ruby, amber, and emerald.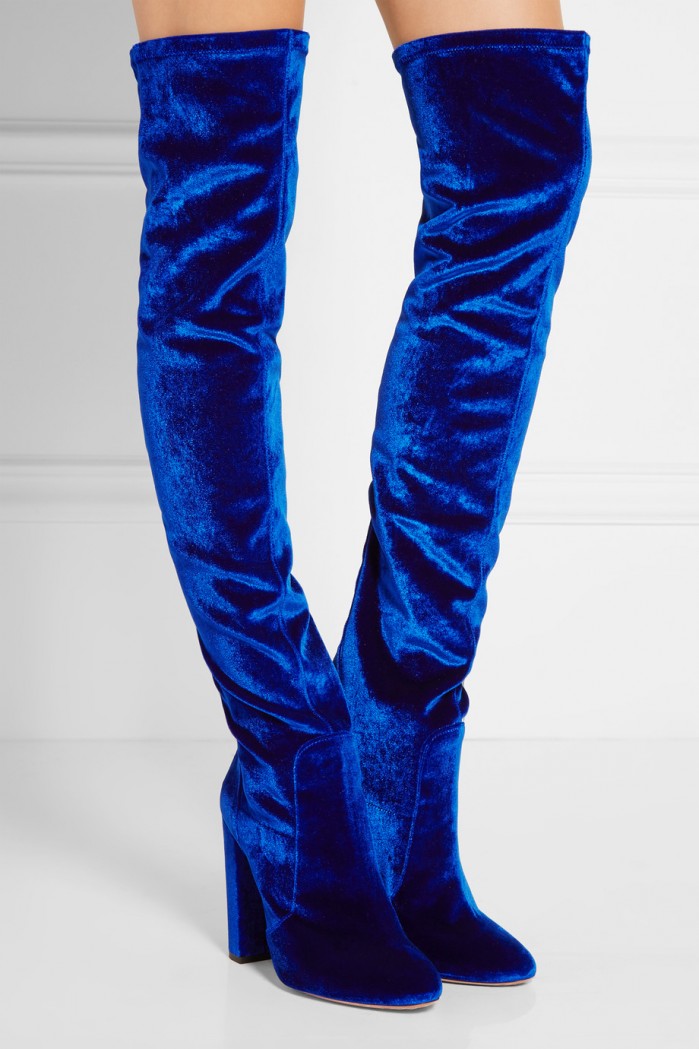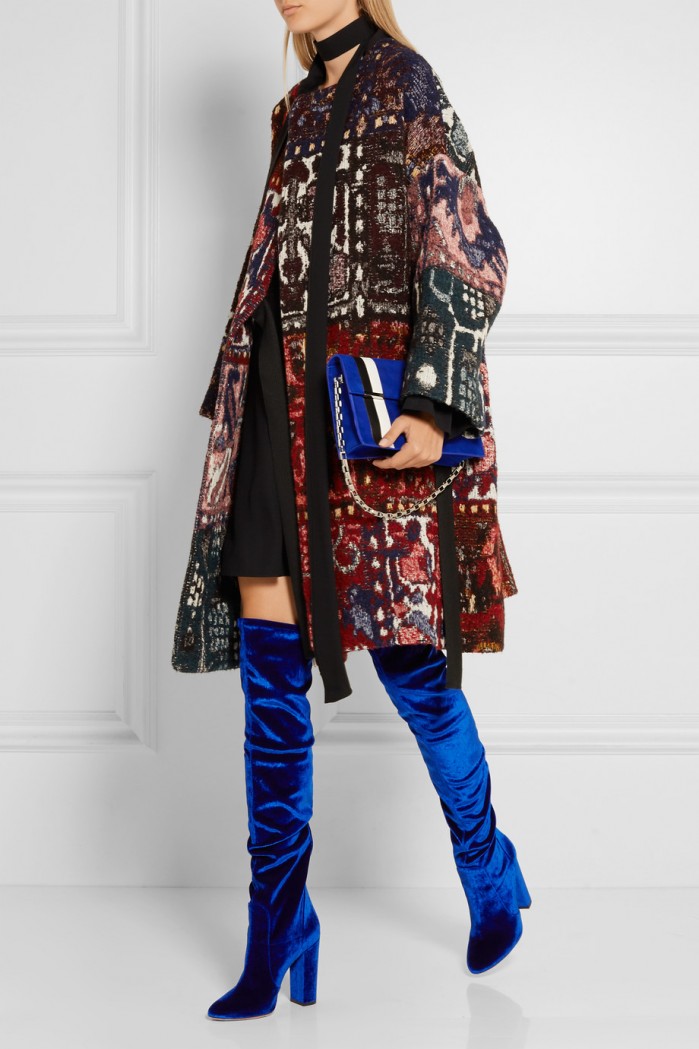 Aquazzura Velvet Thigh-High Boots, $995
Caroline's Aquazzura boots feature 4-inch-tall self-covered heels. They are statement-making and hard to pull off. Personally, I find them too risky to invest in. I mean, spending $995 on boots is no joke, so you must, at least, be able to use them with as many outfits as possible.
Then again, if you're one of the bold few who wouldn't mind blowing off a huge amount of money on a pair of thigh-high velvet boots, then by all means, place your order.