Demi Moore made sure she looked her best for the opening of the De Re Gallery in support of her friend Brian Bowen Smith. The actress has been photographed numerous times by Smith.
Demi walked the carpet with the photographer showing off her sexy arms and fit physique in her halter Katherine Kidd jumpsuit.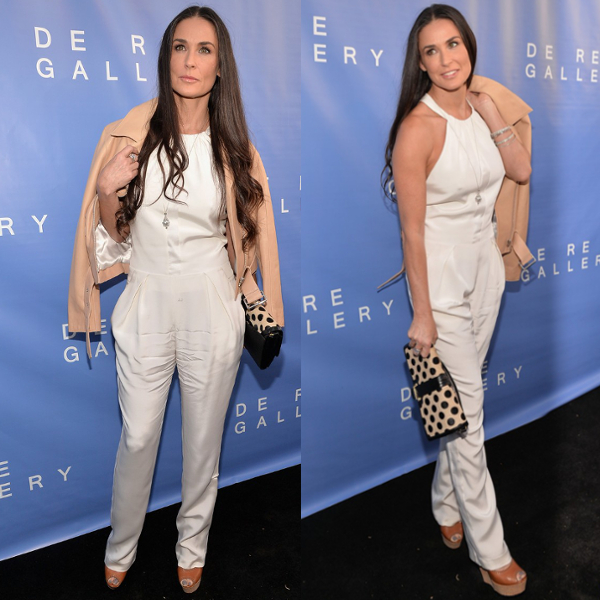 According to those at the event, as soon as the actress stepped inside, she headed straight to where her current boyfriend Sean Friday was. The couple spent all night together.
In case you haven't seen Sean Friday, 27, here's a photo of the musician with Demi at one of their beach outings: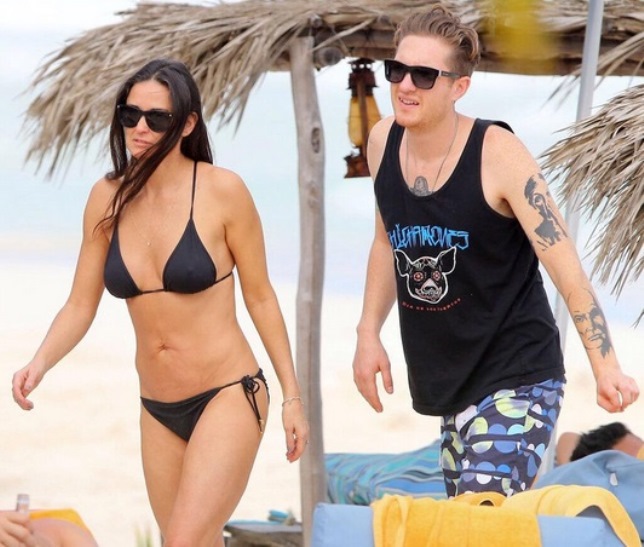 If you're not interested in what's happening in Demi's personal life and only care about her footwear at the event, they're by Lanvin.
Here's a worthy alternative by Diane Von Furstenberg that we found online: