Oh yeah. The former Disney cutie did cocaine while up in the sky.
This, she revealed recently when she talked about her rock-bottom moment right before getting into rehab. It must have been rough for her to have to resort to such methods (drug use) in order to cope getting through the demands of growing up in showbiz. After all, they say there's no business like show business. But then again, if you're a level headed person, you wouldn't have to. So she must have been going through some personal issues to get to that point.
Anyhow, speaking of Demi, the now-sober starlet was spotted attending the 2013 Hollywood Reporter Women in Entertainment Breakfast held at Beverly Hills Hotel yesterday. For the event, she ditched the usual Saint Laurent pumps and slipped into a pair of strappy sandals from Christian Louboutin. She used the heels to finish off an ensemble made up of a black Helmut Lang jacket and a studded Belstaff dress. It was an interesting combination because the look was conservative yet edgy at the same time.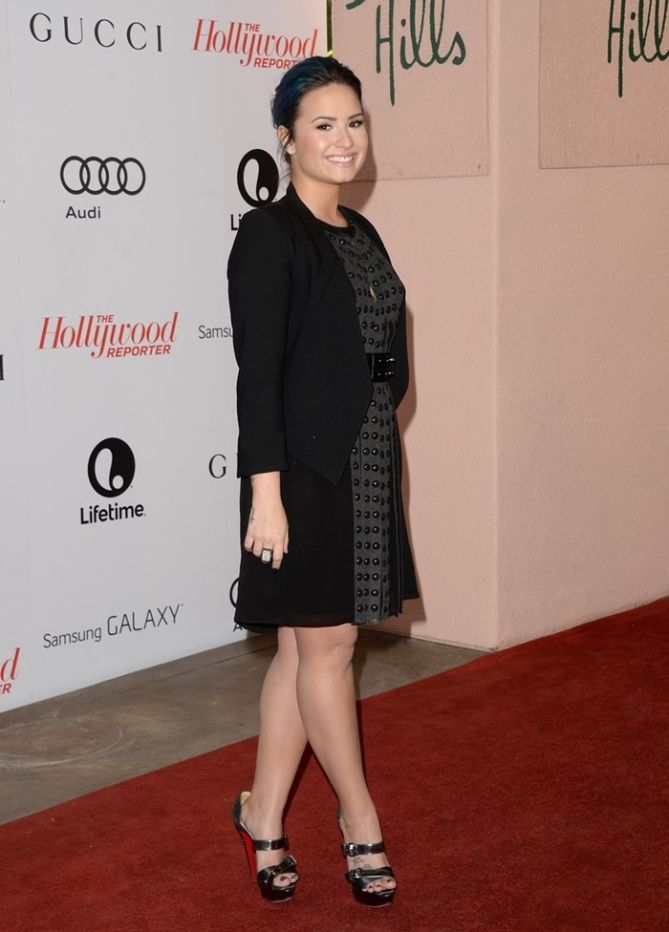 Demi Lovato attends the 2013 Hollywood Reporter Women in Entertainment Breakfast in Christian Louboutin sandals, December 11, 2013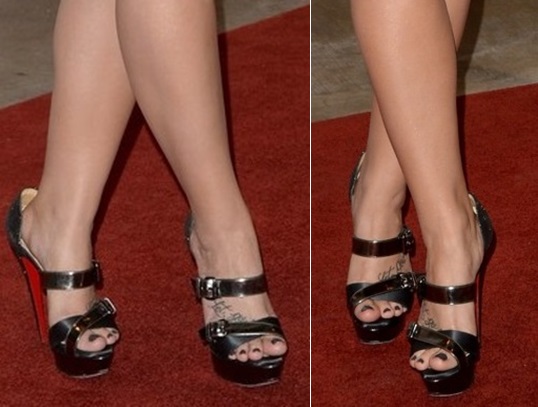 A closer look at Demi's Louboutin sandals
How do you like Demi's latest red carpet style, hit or miss?
Demi's sandals are the "Ambertina". They're from a previous collection and are sadly sold out online. I found two versions of this particular style from Louboutin — black/pewter (as seen on Demi) and pink/gold. They feature 6-inch tall heels and platforms that run at 1.5 inches thick. They also retailed at $895 when they were released. That's a hefty amount for a pair of sandals, but hey, they're Louboutins.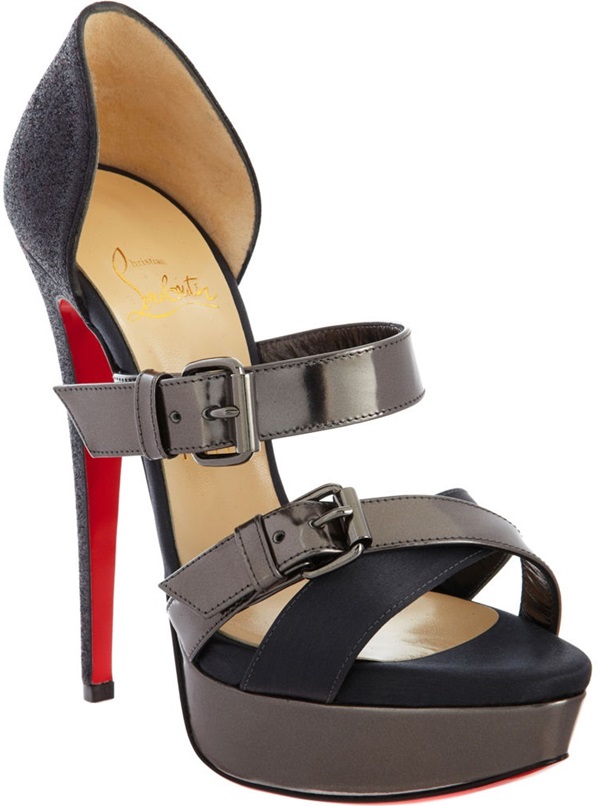 Christian Louboutin Ambertina Sandals in Black/Pewter and Pink/Gold, $895 (sold out)
If you want them sandals, you may have to resort to checking through sites (or stores) that sell pre-owned or off-season merchandise. Let's hope you'll be able to get them for a lot less too.
On a side note, why not consider another style from a much-more affordable label instead? I found these buckled sandals from Michael Antonio over at Amazon. They come in two color variations and retail for as low as $44 (regular price is $75; some sizes are on sale). They will actually remind you a lot of the Ambertina. Would you agree?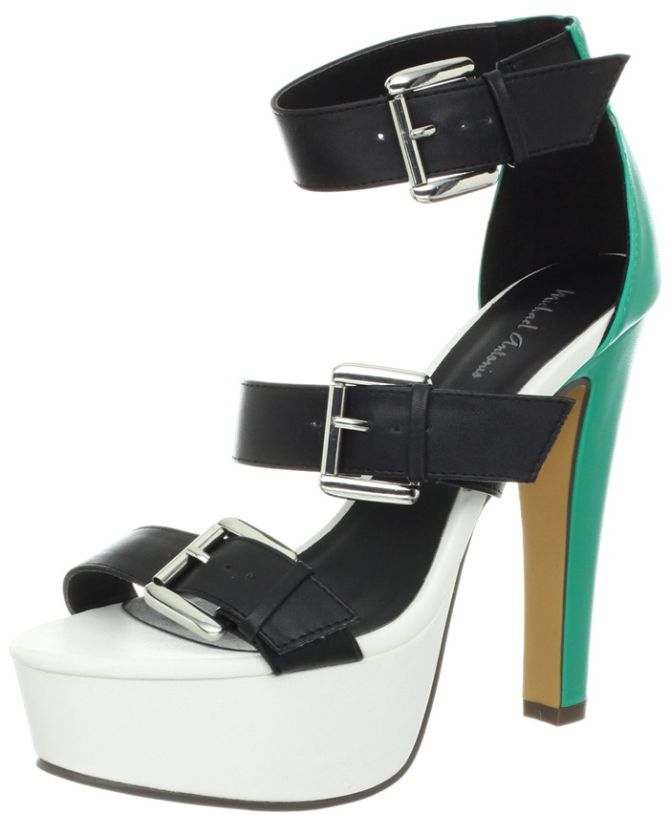 Michael Antonio Trudi Sandlas, $44 (was $75)