I have to be honest with you. Before this article, I wasn't too familiar with Daisy Lowe. I knew she's a British model, but that's it. Of course, after the outfit she put out for the GQ event in London on Tuesday, you could say I'm now a little more familiar with the brunette.
Daisy wore a simple grey jumpsuit to the GQ Men of the Year Awards. But what her outfit lacked in decoration, it certainly made up for in silhouette. The piece was cut extremely low on the front and sides, making her full breasts almost spill out. In fact, it was a miracle she didn't suffer any wardrobe malfunction that night because one wrong move and a nip slip may have taken place.
That said, I can't deny the fact that Daisy looked amazing in her onesie. She was sexy, sophisticated, and completely seductive. Even actor Luke Evans couldn't help but admire the model's outfit as they met up at the event. Check out these photos: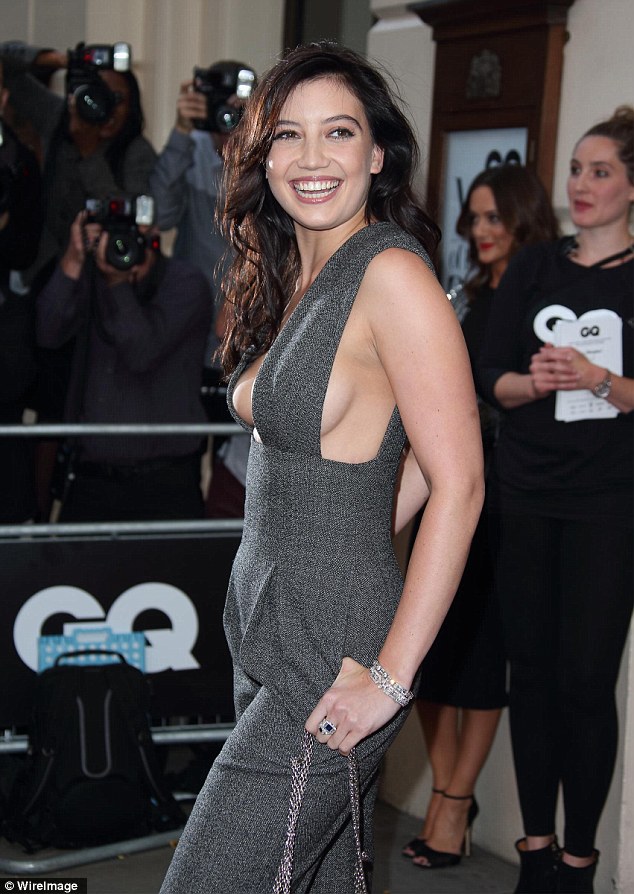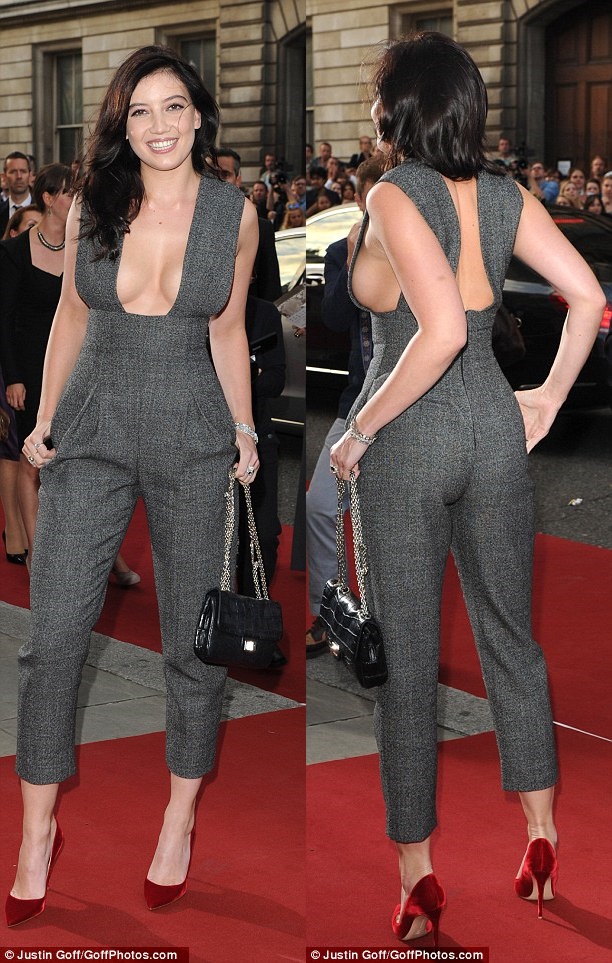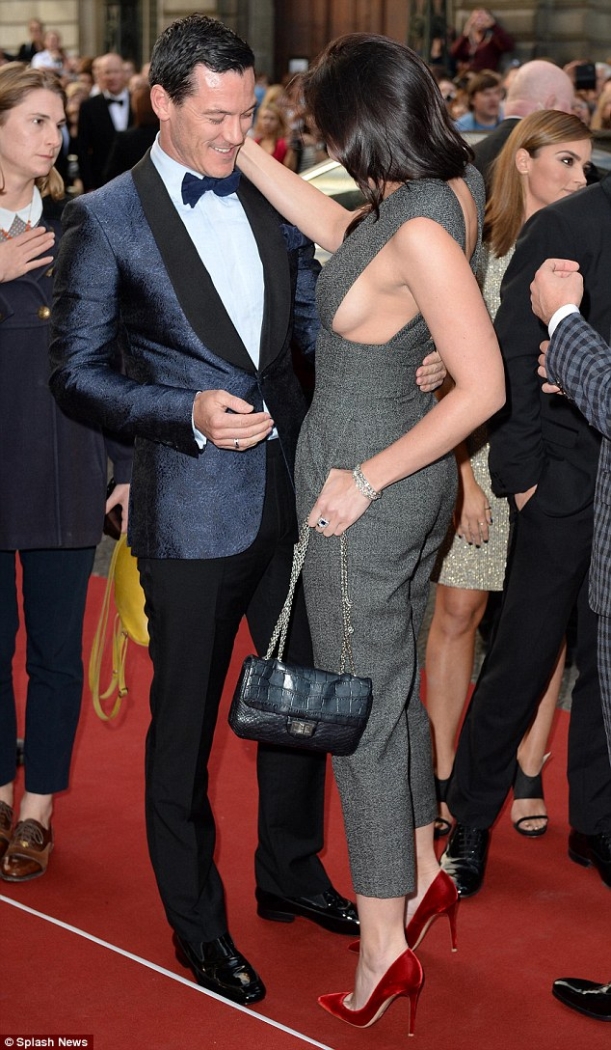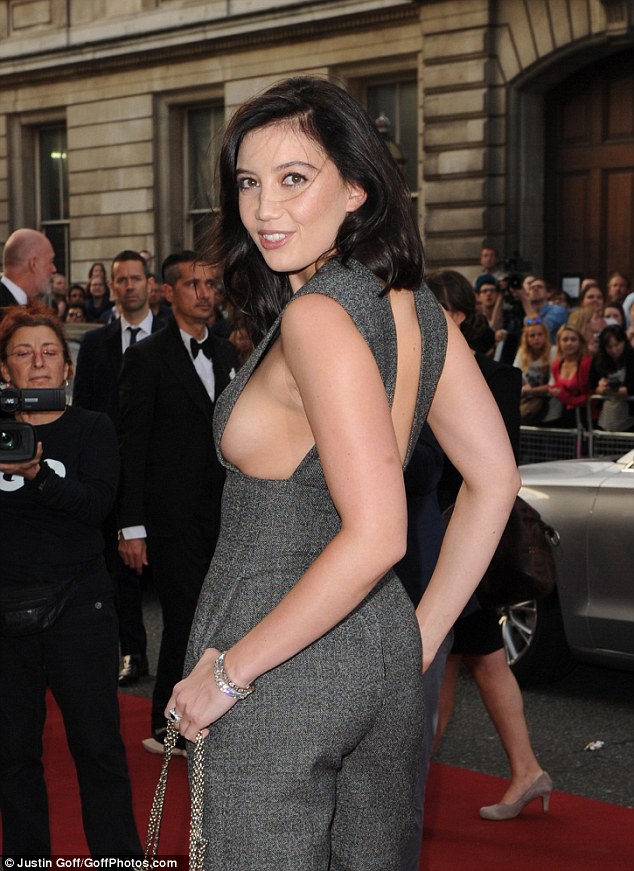 Daisy Lowe flaunts major cleavage and side boob in a low-cut jumpsuit at the GQ Men of the Year Awards held in London on September 2, 2014
How do you like Daisy's outfit, will you give it a thumbs up or thumbs down?
I love it, to be honest. And I love how she spiced things up a little by pairing the piece with scarlet red velvety pumps. The deep red color and plush texture of the material really make the shoes stand out. I find that they're actually quite fitting for the wardrobe she put on — glamorous and simple but seductive.
I couldn't find any details on Daisy's shoes online, but my hunch is they're these beautiful red velvet pumps from Gianvito Rossi. These pointy stilettos feature 4-inch-tall heels and uppers wrapped in beautiful velvet fabric.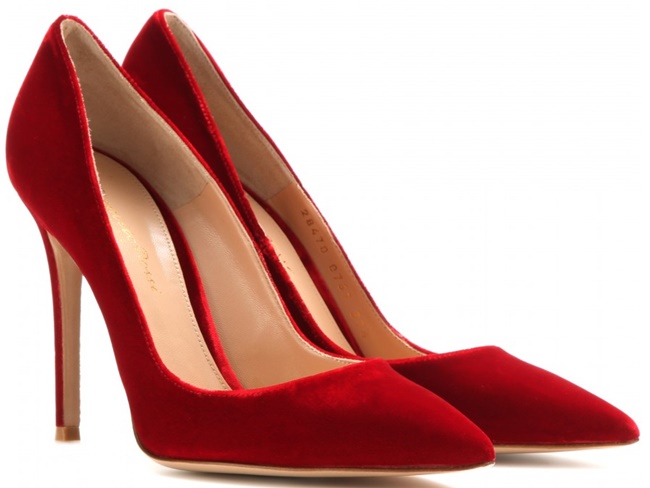 Gianvito Rossi Velvet Pumps in Red, $660
It's a little out of topic, but these pumps remind me of Dorothy in the Wizard of Oz. Remember her glittery red magic shoes? Only, these are far more sensual and grown-up. If you fancy them as much as I do, you can score a pair in your size over at My Theresa. They retail at a pricey $660.
For the gals on a budget, what I can recommend are these red suede pumps from Tory Burch. Sorry, these are not crafted from velvet, but they're sleek enough to work as substitutes. Besides, they'll cost you less than half of what you will spend on those Gianvito Rossi pumps: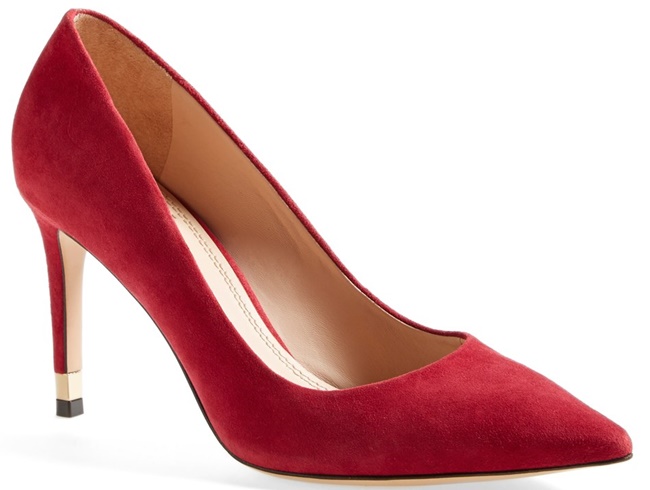 Tory Burch Greenwhich Suede Pumps in Red, $275