It's a well-known fact that Courtney Stodden can't get enough of stripper shoes. So I guess you could say it's a natural progression for the fame-hungry reality TV star (of sort) to finally come up with her own footwear line offering nothing but fancy (and I don't mean that in a good way) sky-high platform heels that look like they came straight out of a candy store. Yep, Courtney Stodden is now a "shoe designer". She teamed up with Primo Fashion for this little project, and the shoes are exclusively distributed by the company through their website.
Here's a sneak peek at the kind of heels you will find from the Courtney Stodden collection. The shoes are covered in rhinestones and whatnot. And to make them even more, er, dramatic, butterflies and bows are added as finishing touches.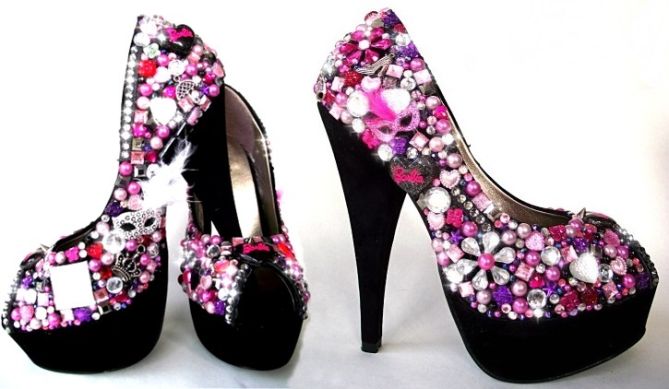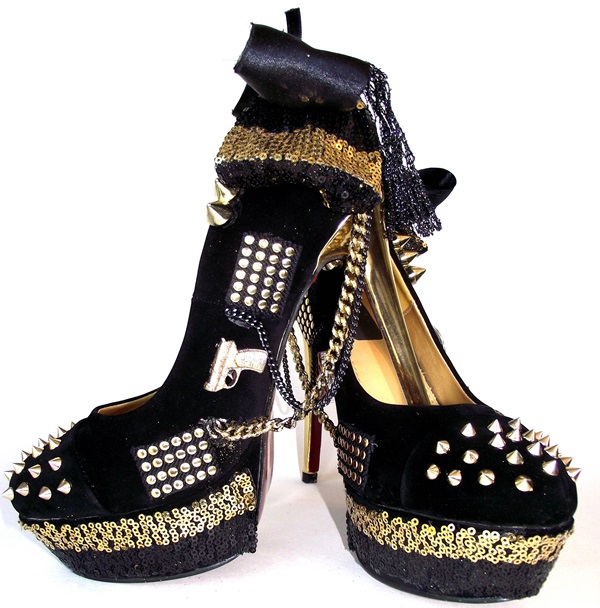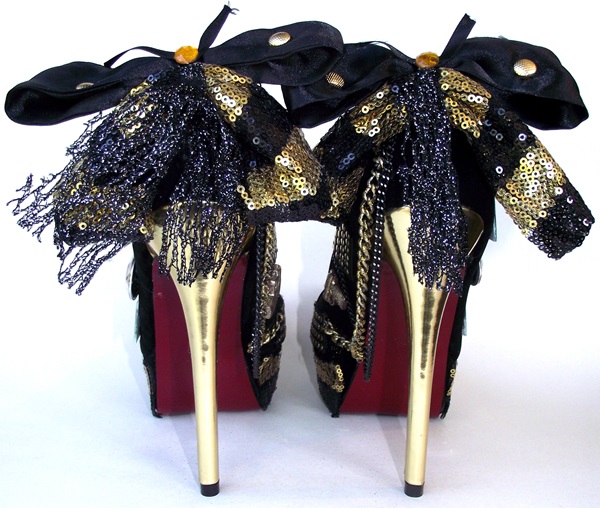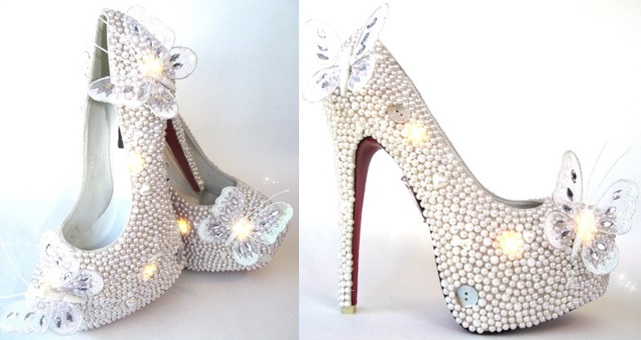 Do you like what you see? Are these your kind of shoes? Would you like a pair for yourself?
Sorry, I can't appreciate all the frou-frou. In fact, I can't even begin to understand why they're even priced on the high side. Each pair will cost you between £175 to £375 or $285 to $610 depending on the style. That's not exactly peanuts. For that amount, I'd go get me some MICHAEL Michael Kors or some Schutz.
Of course, to each her own, right? Someone may find these worth the money. They're available on the Primo Fashion website, if anyone's interested.