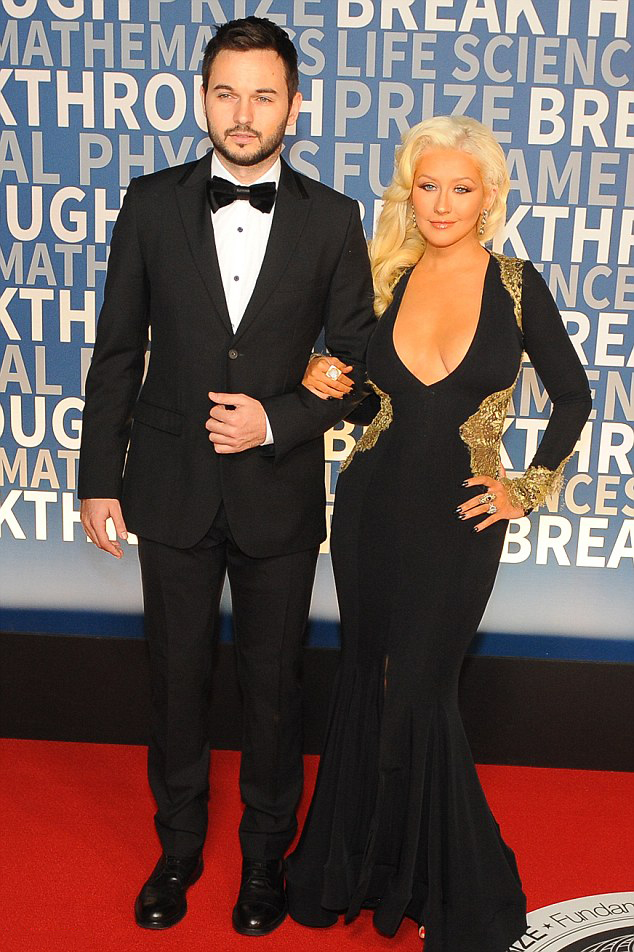 Christina Aguilera still found a way to help raise awareness for a domestic violence charity on Thursday out of her busy schedule. The American singer, songwriter, and actress attended the Verizon HopeLine Program event and was really dazzling in a form-fitting patterned dress that emphasized her natural sexy curves. She teamed the beautiful dress with a cropped purple sweater which added an audacious pop of color.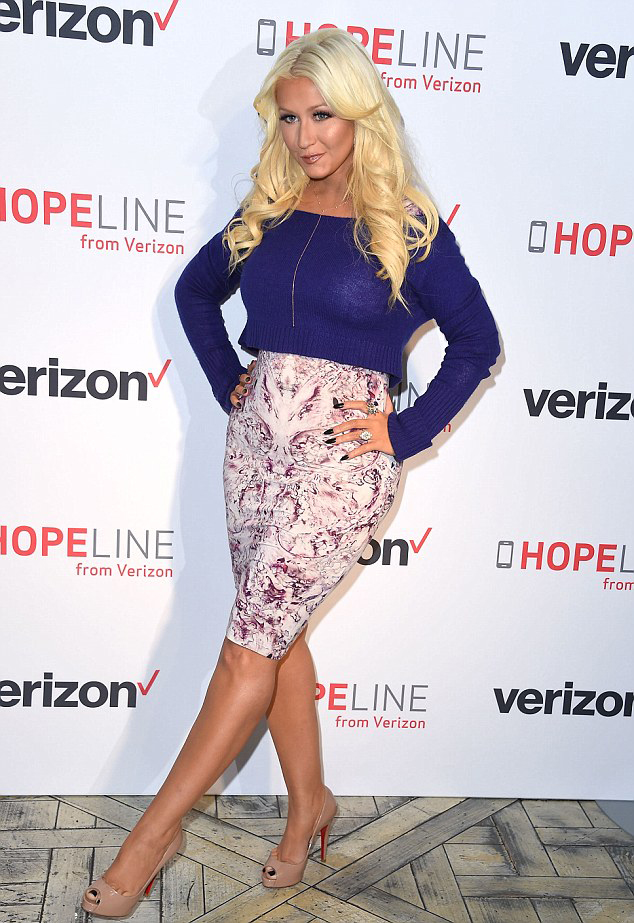 She had a neutral make-up look that was perfectly applied and showed off her beautiful bleach blonde locks in glamorous curls. She then accessorized it with Louboutins nude platform together with an exquisite gold drop chain with some hoop earrings.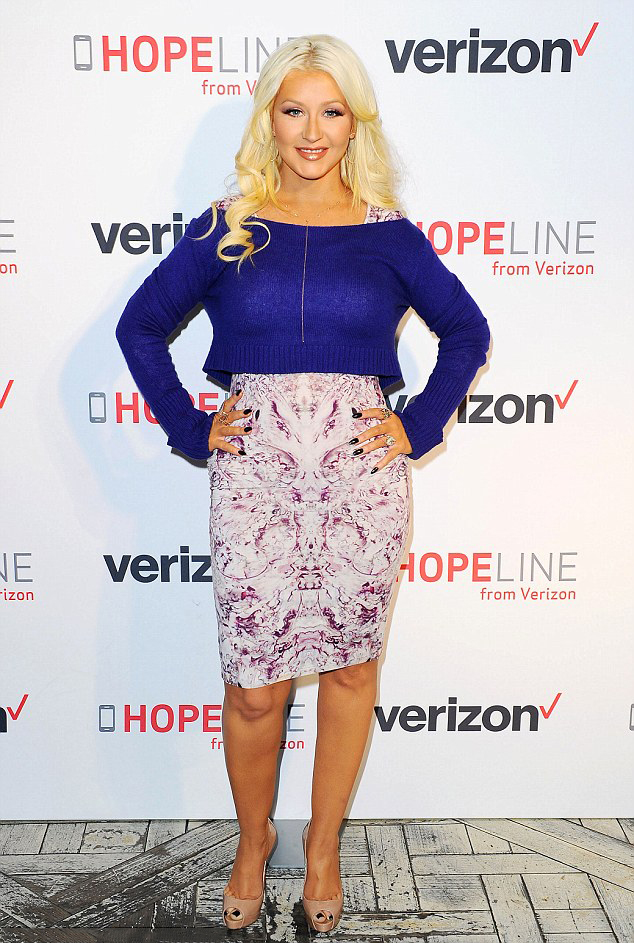 As stated on the website, 'HopeLine from Verizon connects survivors of domestic violence to vital resources and fund organisations nationwide.' The Beautiful hit maker is known to be a survivor of domestic violence from the hands of her father. She opened up on E! back in 2009 saying: 'I witnessed a lot of unpleasant things – a lot of pushing and shoving and fighting and quarreling. Growing up I did not feel safe. Feeling powerless is the worst feeling in the world. 'I turned to singing as an outlet. The pain at home is where my love for music came from.' Christina will be back in The Voice Season 10 when it comes back in February. She has already started work on the show together with the rest of her crew when they all met for dinner over the weekend.
Monsieur Louboutin believes that every woman's closet should include a pair of "Very Prive." Her signature, low cut vamp easily adds a bit of Loubie allure to any ensemble. And in nude patent leather, this version of the 120mm classic is the perfect choice for those who want to add a truly timeless style to their red soled collection.