The very sexy "Degraspike" features a spike gradient from her pointed toe to her 120mm stiletto heel. In exquisite ocean-to-amazon dégradé patent with mirroring two-tone spikes, she adds a strong dose of rocker chic to your wardrobe.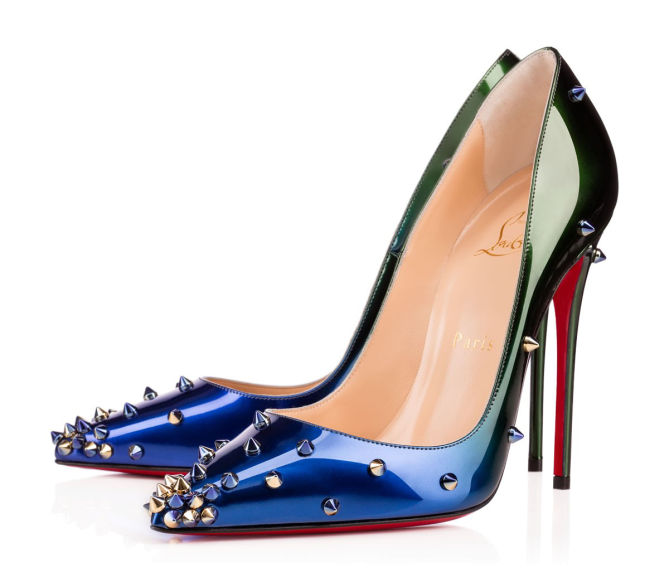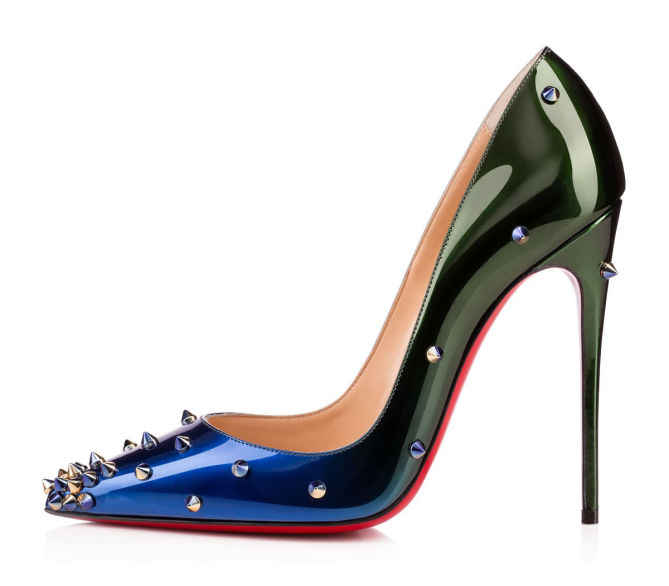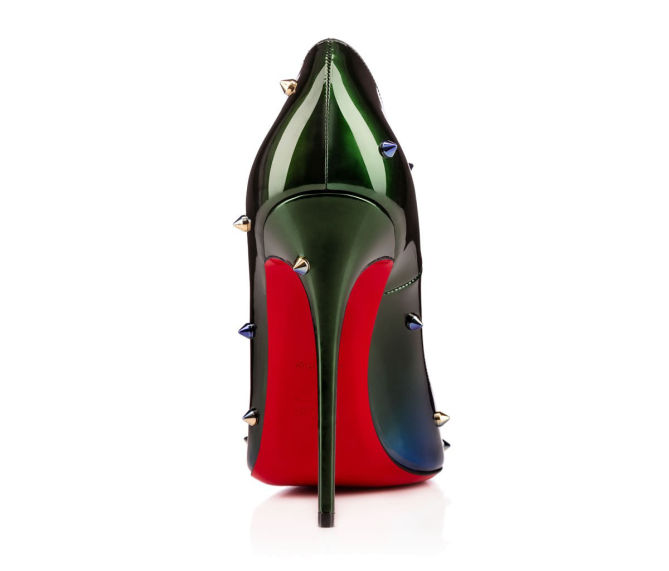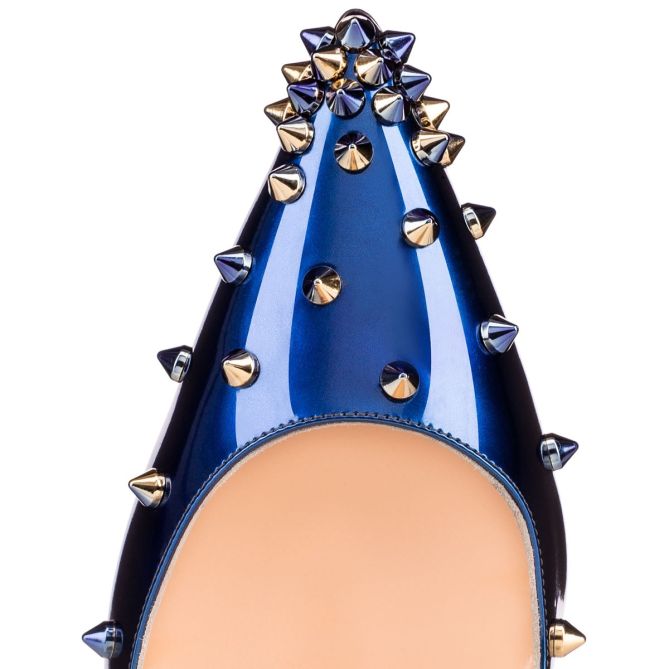 Christian Louboutin Degraspike 120mm
Christian Louboutin found his muse in a key piece of Egyptian iconography, the scarab beetle. The iridescent beauty and wonder of this creature sacred to the Pharaohs, inspired three new shades of nail colour – the Scarabée Limited Edition Collection. "They can look beautiful and reflective under the bright sun but also look like a precious jewel by night" says the designer.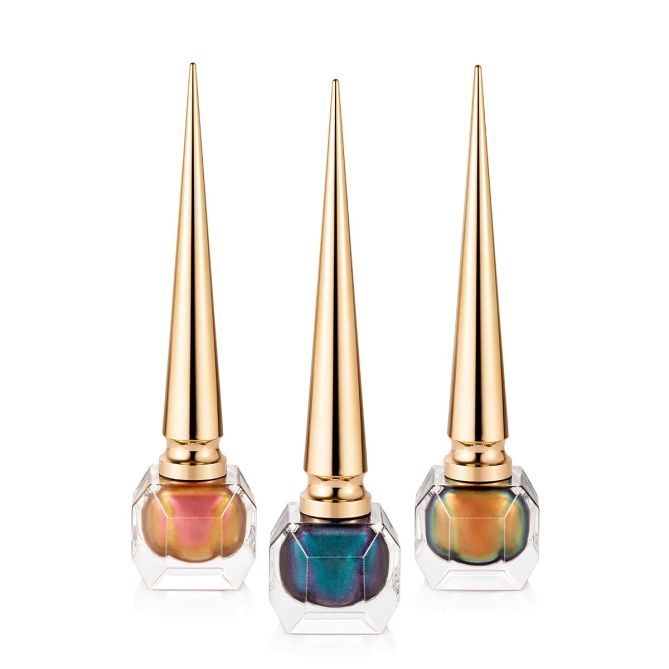 Christian Louboutin Scarabée I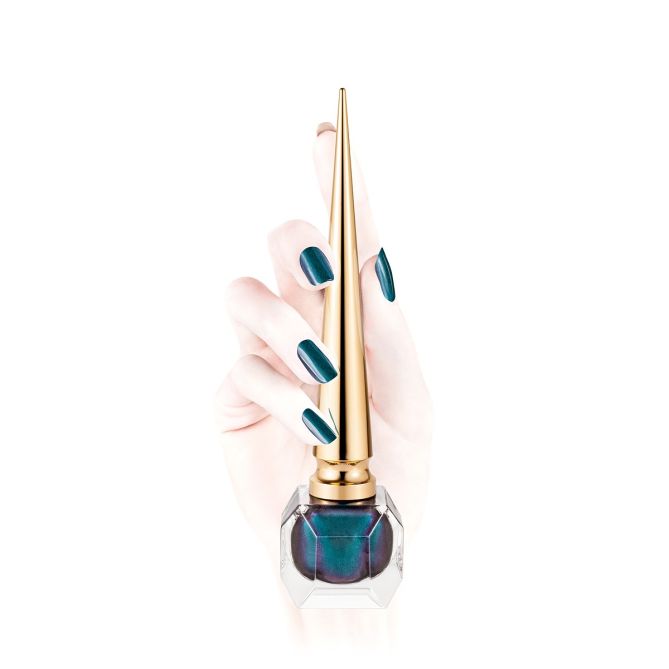 Christian Louboutin Scarabée Ii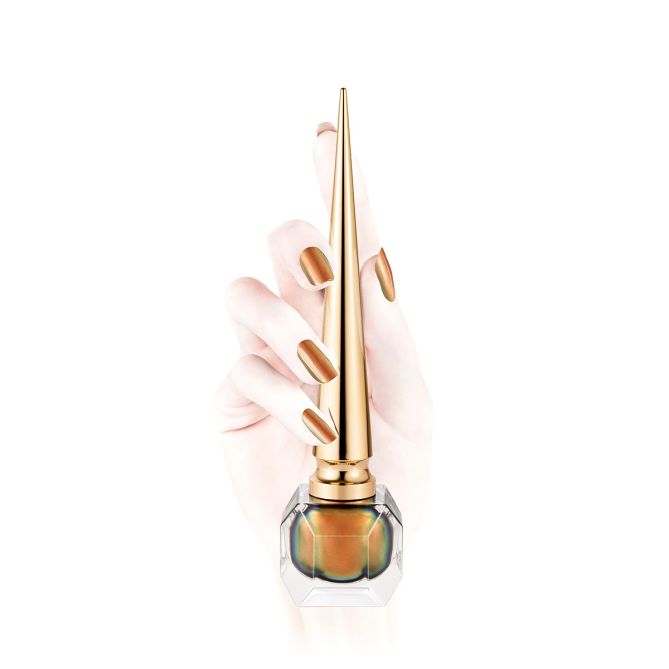 Christian Louboutin Scarabée Iii