Can you go shopping in your bathing suit?
That's what Chloe Sims just did this week. The TOWIE star stepped out for some retail therapy in a white bathing suit teamed with a white lace cover-up while vacationing in Cape Verde.
Mind you, she looked quite glamorous in the whole getup. She accessorized the pairing with a gold cuff bracelet, oversized sunnies, and a gold clutch. Capping off her attire were a pair of wing-detailed gladiator sandals.
I'm no TOWIE fan, and neither am I a Chloe Sims fan, but hats off to the woman for being bold enough to sashay around town in nothing but her swimwear.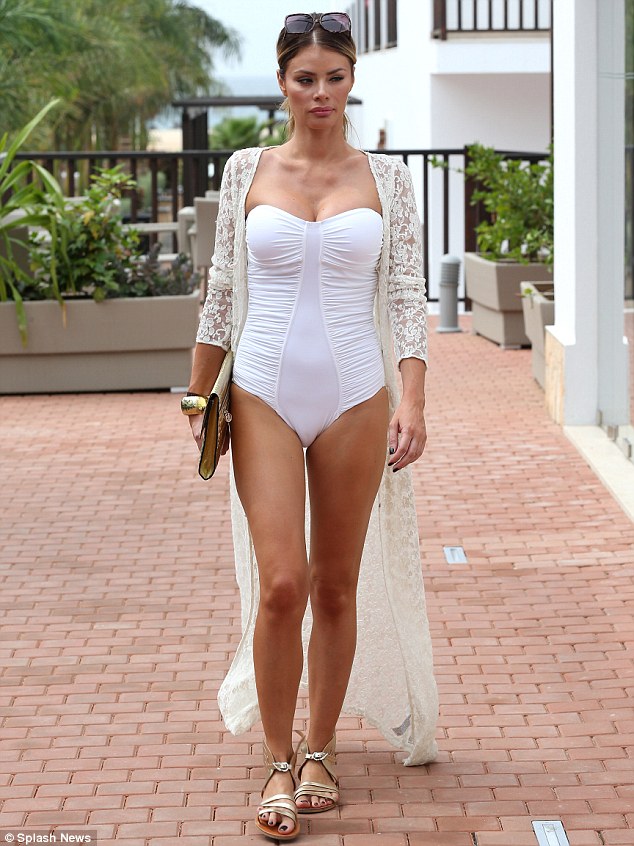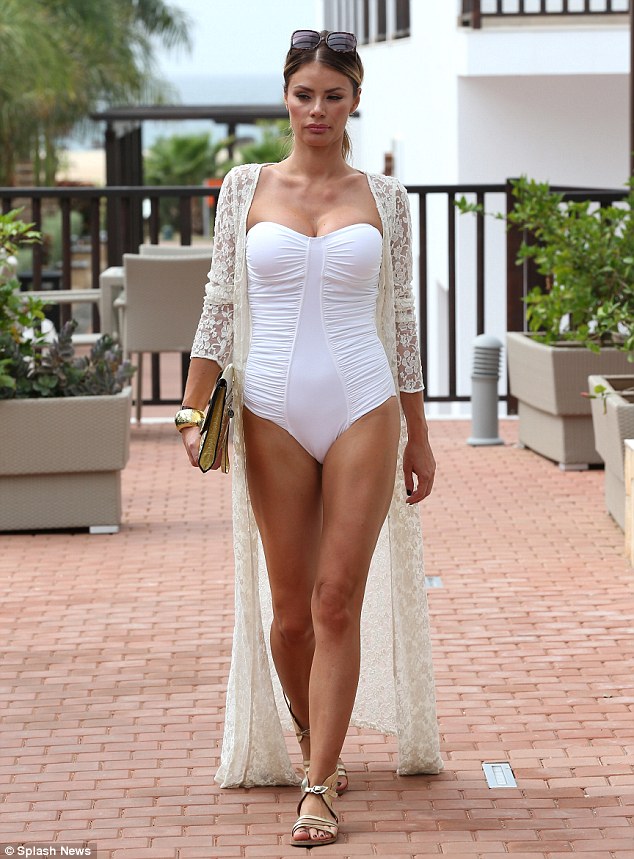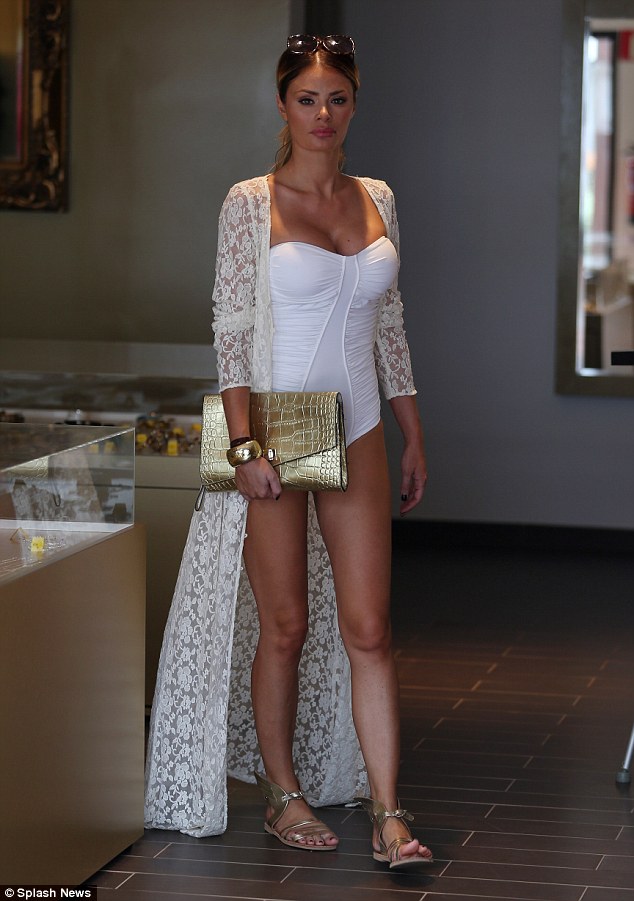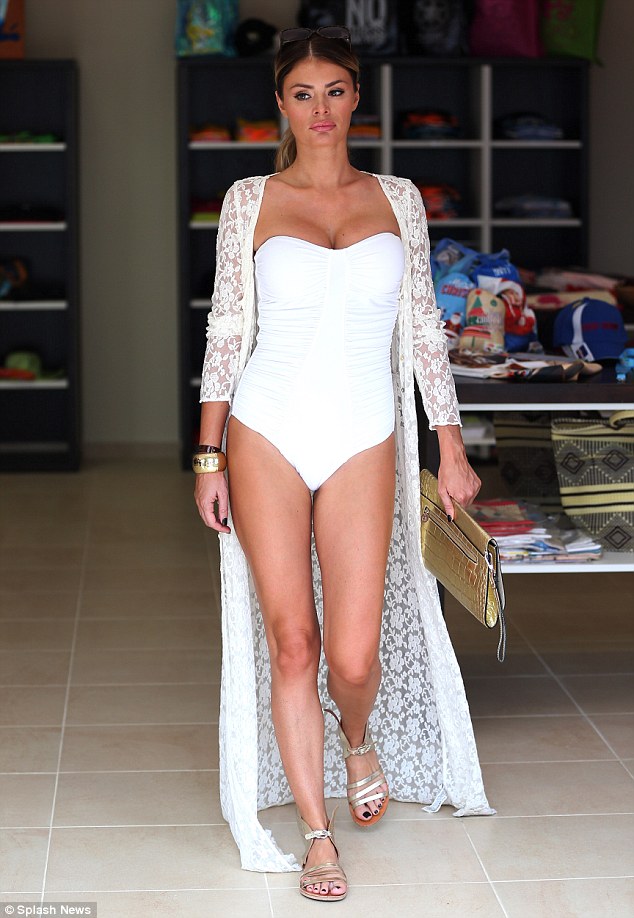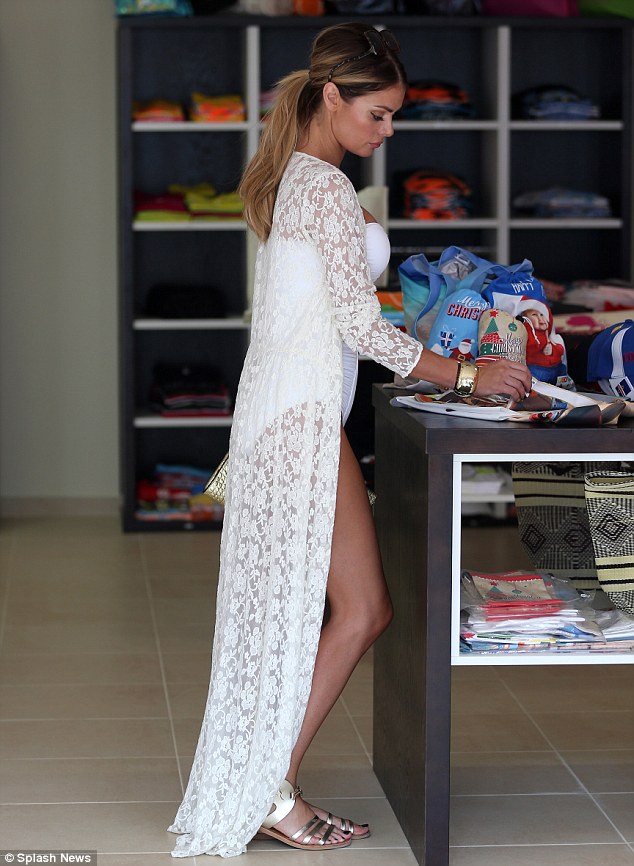 Chloe Sims shops at a boutique in her swimwear while vacationing in Cape Verde on February 3, 2014
How do you like Chloe's getup? I guess if you're shopping at a resort, it's relatively appropriate, noh?
I don't have the details on Chloe's white maillot, but you can shop for a similar piece from Michael Kors over here. As for her white lace kimono or cover-up, that one you can find at Pretty Little Thing. It is currently on discount at an easy £8 (previously at £24).
Now on to Chloe's sandals. If you're thinking they look familiar, that's probably because you've seen them before. They're from Ancient Greek Sandals. The style is called "Ikaria", a pair that boasts embossed leather wing details at the ankle straps.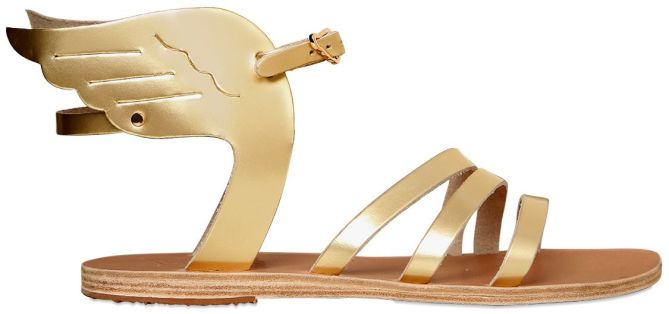 Ancient Greek Sandals Ikaria Leather Wing Sandals, $230
If you fancy Chloe's sandals, feel free to grab them online. They retail at $230. Aside from gold, they're also available in silver, pony skin, and jelly.