Chloe Moretz has the makings of a star, and she's only 17. On Monday, the young actress attended the premiere of her new movie, If I Stay, in New York. For the occasion, she kept it simple but age-appropriate in a floral embroidered frock and metallic sandals, both of which were from Miu Miu. It was a very straightforward combination, but cute and elegant at the same time.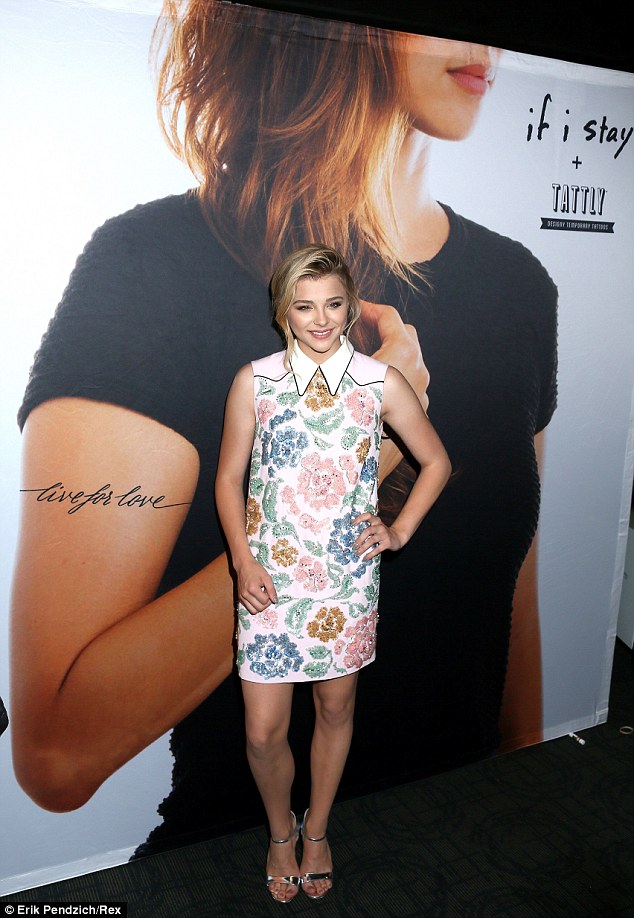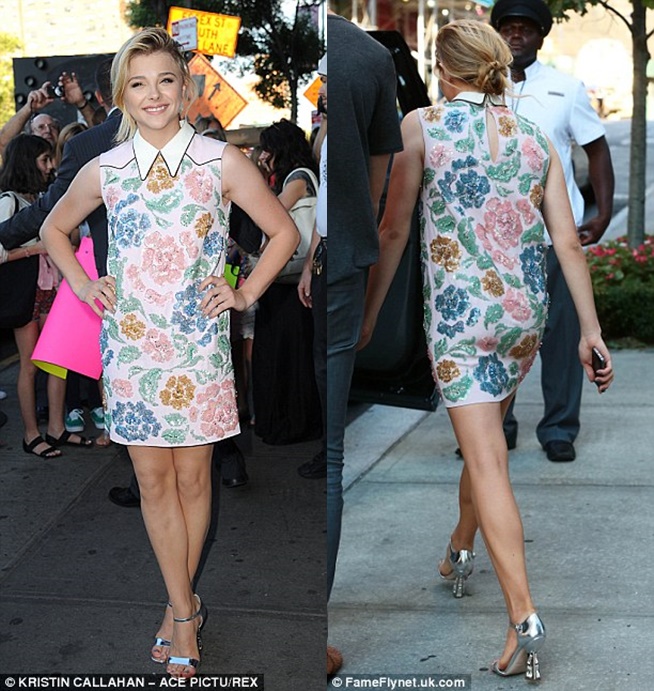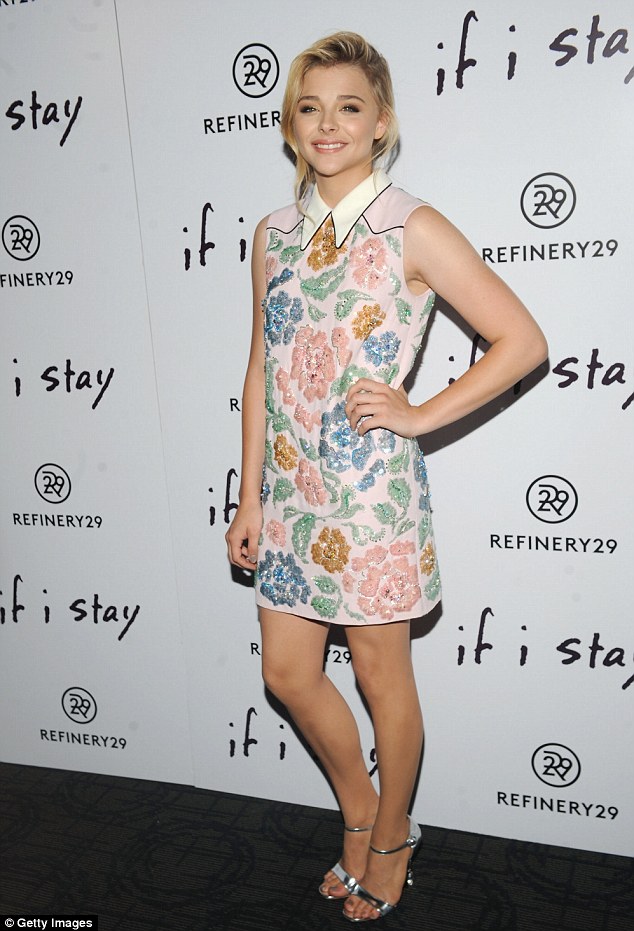 Chloe Moretz attends the premiere of her new movie, If I Stay, in New York City on August 18, 2014
How do you like Chloe's latest red carpet, er, brown carpet style? Do you approve?
I like the dress. It's young, fresh, and retro. But what I love even more are her shoes. I mean, check out the heels on her sandals. They're not only crystal encrusted, but also shaped in a very intriguing way that's reminiscent of vintage footwaer.
Here's a closer at those Miu Miu sandals for you. They feature buttoned ankle straps and very sexy thick flared heels decorated with chunks of crystals. I;m guessing they're about 4 inches tall, give or take a few: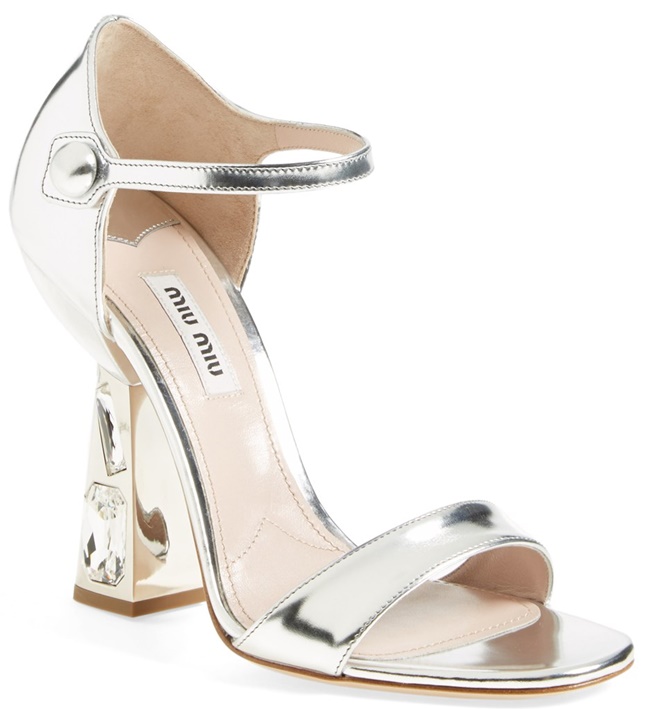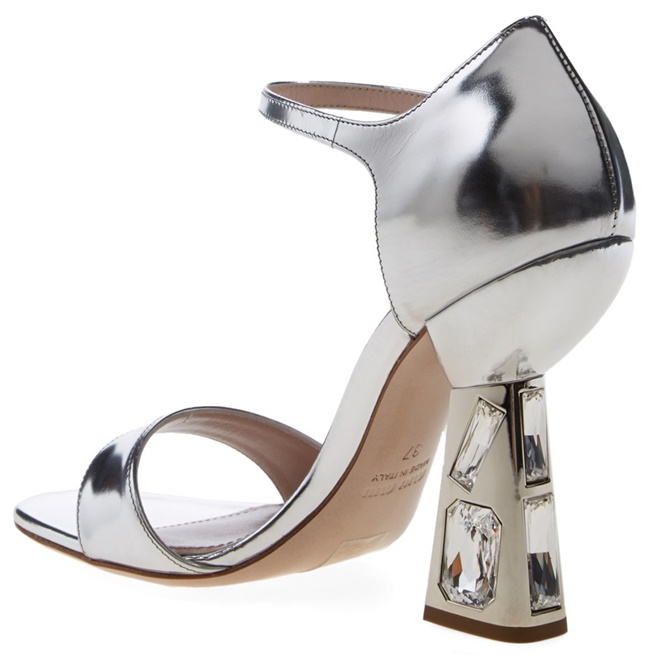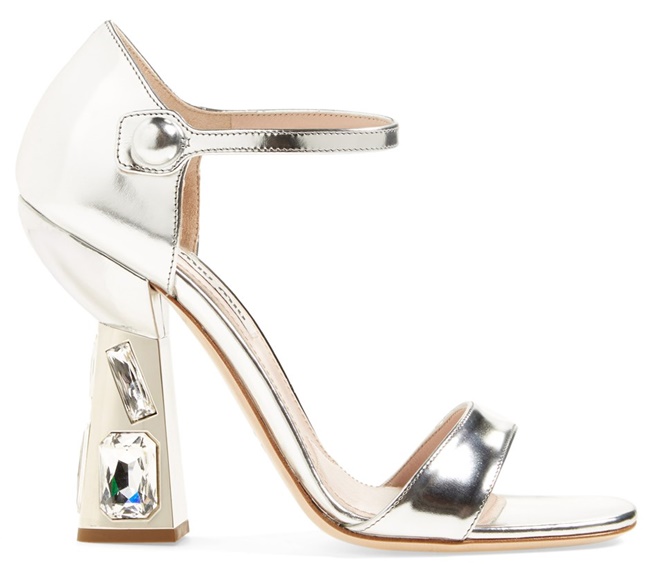 Miu Miu Jeweled Mary Jane Sandals, $895
Fancy, right?
If you can afford them, go ahead and grab them because they're really exquisite. Be warned, though, a pair will cost you a huge sum of $895. Think buying them will be worth it? They're metallic so they can work as neutrals. That way you get more bang out of your buck.