Were you able to watch the finale show of Chelsea Lately?
If that's a no,  then you probably missed the part where Chelsea goes naked while she gets confronted by Ellen DeGeneres about being a lesbian. It was hilarious. In fact, the whole show was hilarious. Jennifer Aniston and Sandra Bullock took turns in delivering some funny lines to the comedian, while other stars like Gerard Butler, Justin Theroux, Gwen Stefani, Selena Gomez, Vanessa Hudgens, Fergie, Miley Cyrus, Avril Lavigne, Kate Beckinsale, Melissa McCarthy, 50 Cent, and Anna Faris took part in singing the farewell song to her.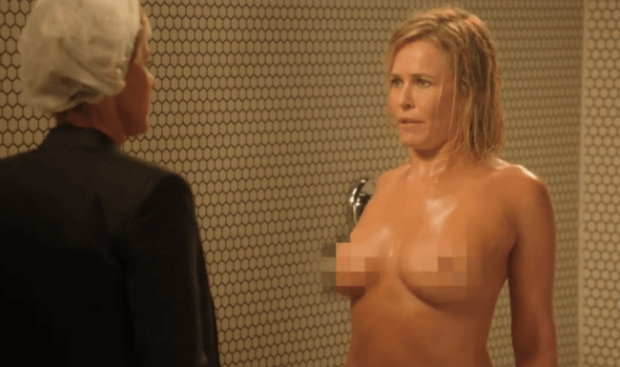 Chelsea Handler bares it all as she gets confronted by Ellen DeGeneres about being a lesbian
Of course, because we're all about fashion and shoes here, I couldn't help but notice the outfit Chelsea wore while she did the dialogue with the stars. The talk-show host wore a simple white v-neck sleeveless dress cut just right below the knees, and teamed the frock with a black belt and black ankle-wrap sandals. The dress was a fluid piece that flattered her figure and made her stand out, while the black belt did a great job of nipping her waist. Check out the stills below: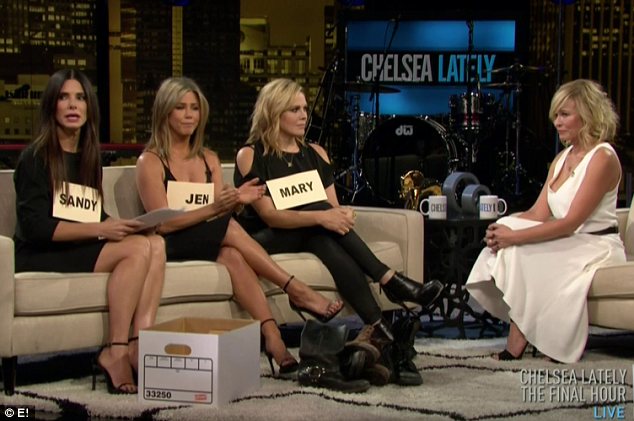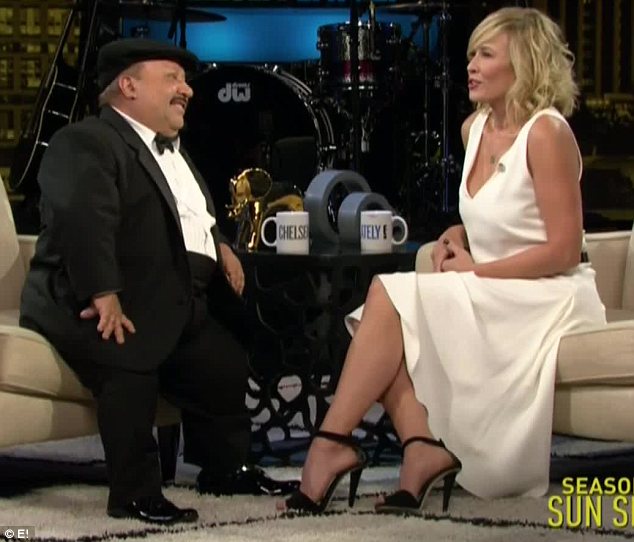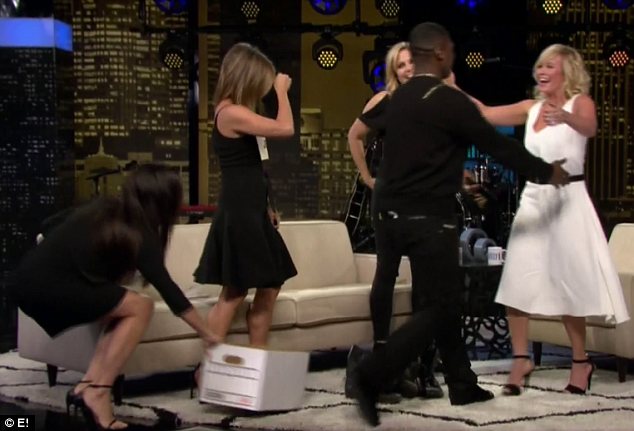 Chelsea Handler looks elegant and flawless in a white dress paired with black accessories as she talks to several stars for her show's final run on August 26, 2014
She looks rather fantastic in the outfit, would you agree? In a way, if you're going to say goodbye to your very own show, you might as well look fabulous while you're doing it, yes?
I couldn't find the deetz on Chelsea's outfit, but I was so curious about her black suede sandals that I think I may have just ID'ed the pair after scouring for it online. I'm almost 100% sure they're the same style as these cone-shaped ankle-strap heels from Giuseppe Zanotti: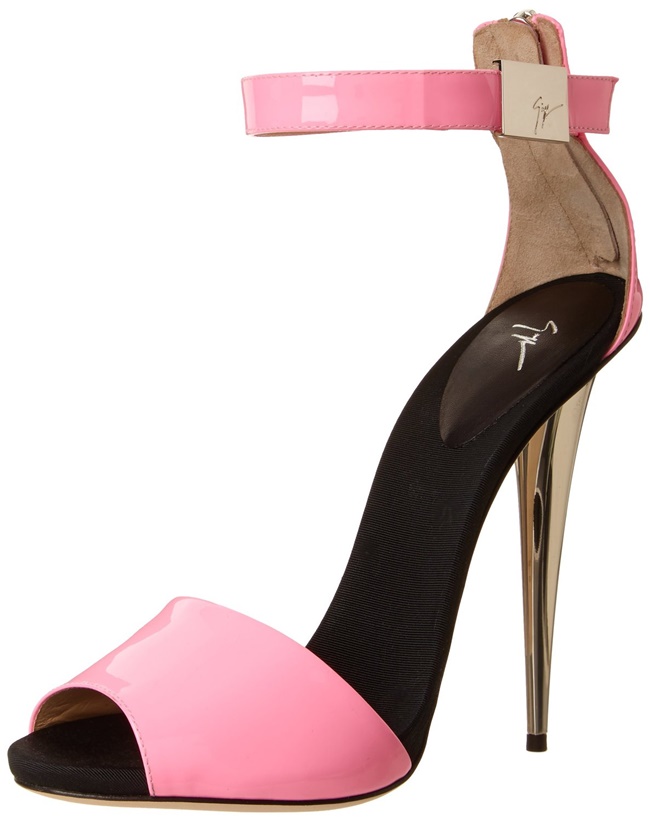 Giuseppe Zanotti Cone-Heel Ankle Strap Sandals in Pink Patent, $395 (was $845)
Do you think my hunch is right on the money?
The patent yellow and patent pink versions of Chelsea's sandals are currently on sale over at Amazon. Sadly, I couldn't find them in black suede. However, Zanotti has similar styles in his line-up that you may wish to consider. Check these out: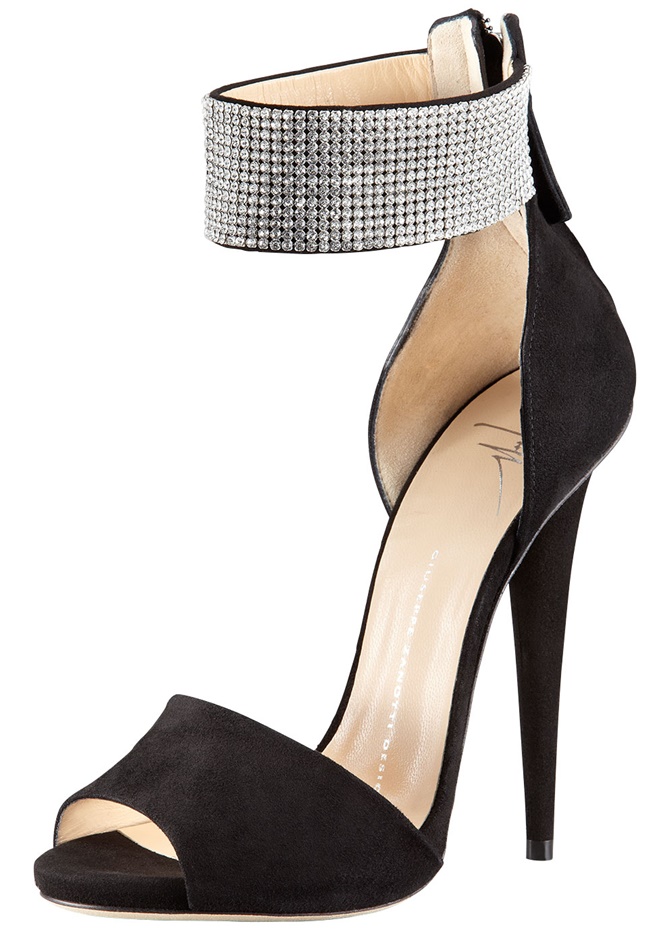 Giuseppe Zanotti Cone Heel Jeweled Ankle Cuff Sandals, $1295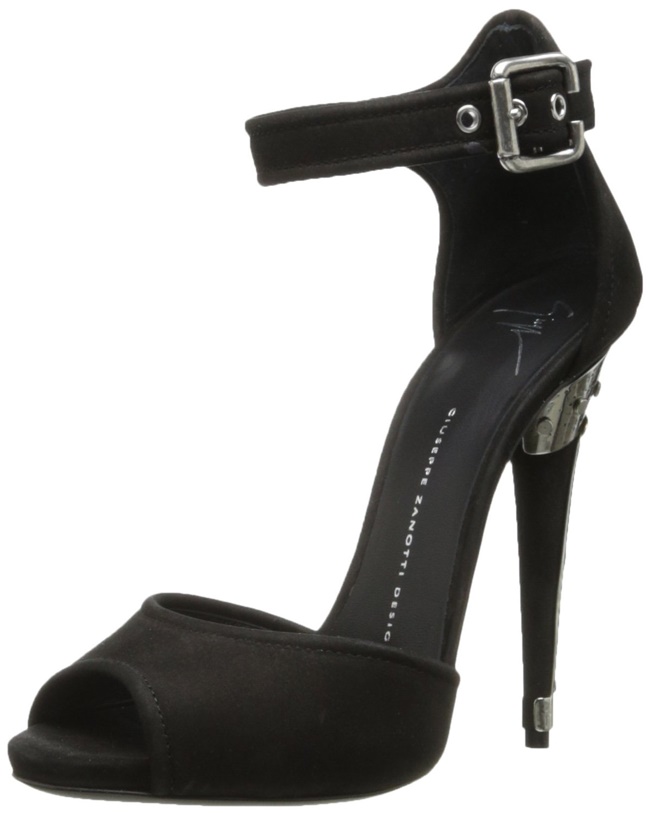 Giuseppe Zanotti Cone Heel Metal Detail Ankle Strap Sandals, $374 (was $1175)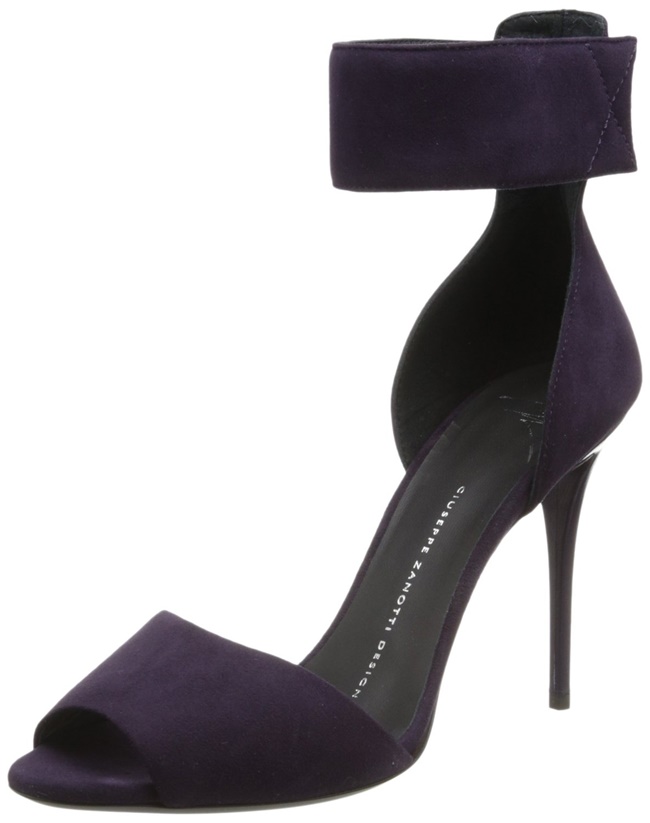 Giuseppe Zanotti Ankle Cuff Sandals, $815