The Charlize Theron and Sean Penn relationship is now out in the open. And we have to say the couple looks so good together! We love how seemingly relaxed and grounded they both are when they are together. They look like any other "normal" couple.
For Super Bowl Sunday, it looks like Charlize and Sean will spend the day together. The two actors decided to do a quick grocery stop to buy some goodies so that they can have enough supply for Superbowl 2014.
The actress went for a cool, casual look for the trip to Pavilions. She had on a button down shirt, skinny jeans, and yellow ballet flats.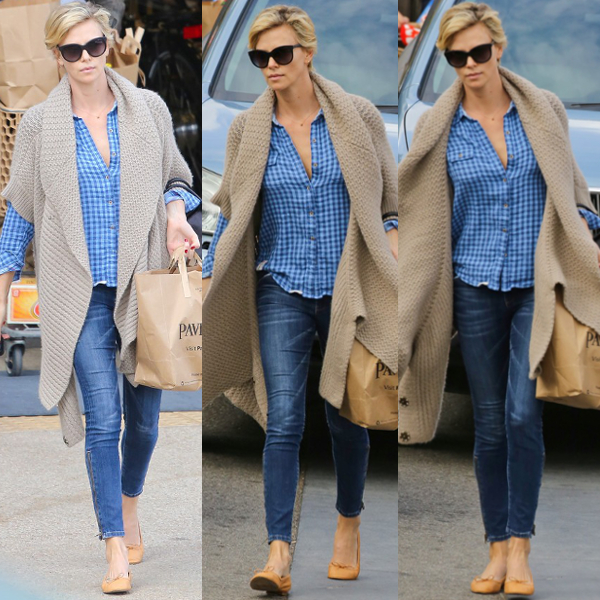 We can't tell for sure what the brand of Charlize's ballet flats is, but we did find a nice pair of yellow ballet flats that you can buy to copy her look: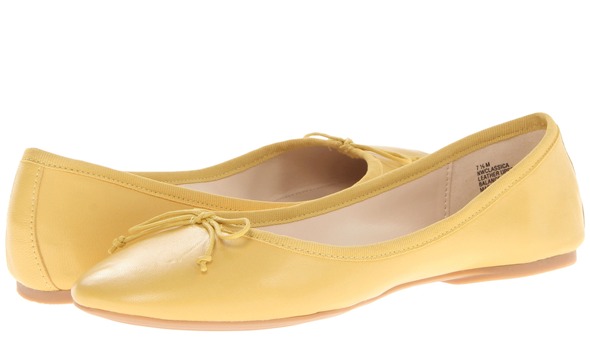 These ballet flats come in a variety of colors and materials. This yellow pair comes in leather upper and man-made soles.