Did you know that Charlize Theron is actually quite competitive when it comes to playing a game of Charades?
Yes, the statuesque beauty showed the world that she's very much into winning the game when she played it during her appearance on the The Tonight Show Starring Jimmy Fallon. Charlize was also joined by Penny Dreadful star, Josh Hartnett for the match. It was quite amusing to watch them go at it. I've posted the video below in case you missed the show.
Of course, I didn't miss the gorgeous blue dress and strappy sandals the actress wore for her appearance. The classic shift she slipped into was both elegant and very striking thanks to the gorgeous color. I also loved how she styled the piece with lace-up sandals instead of pumps. It gave her look a more interesting twist.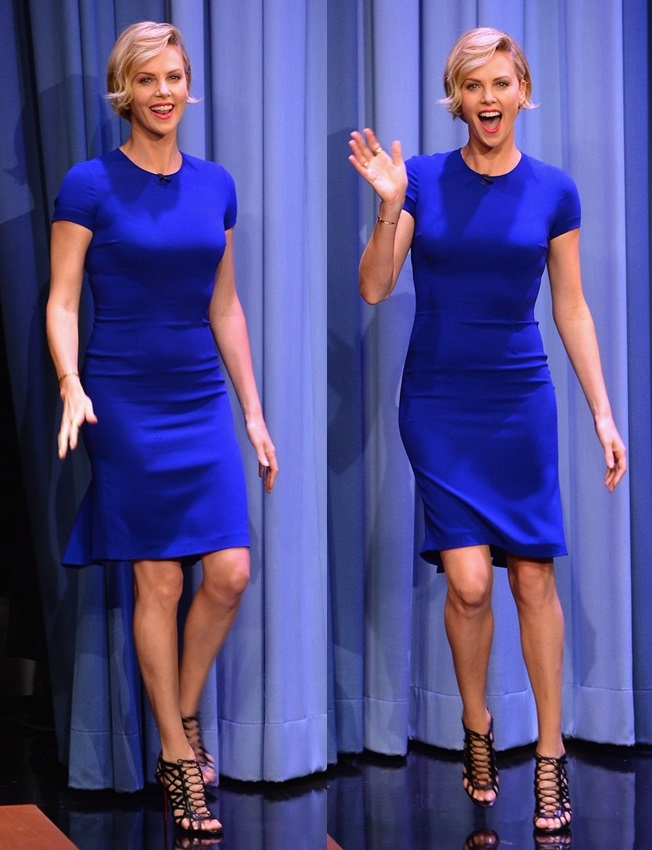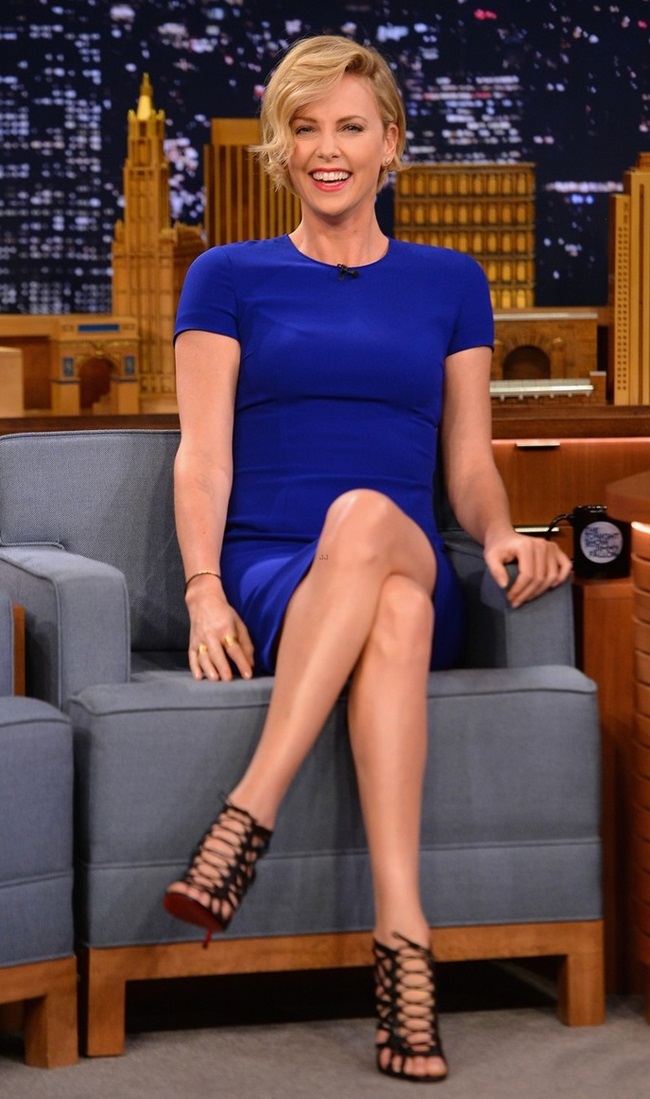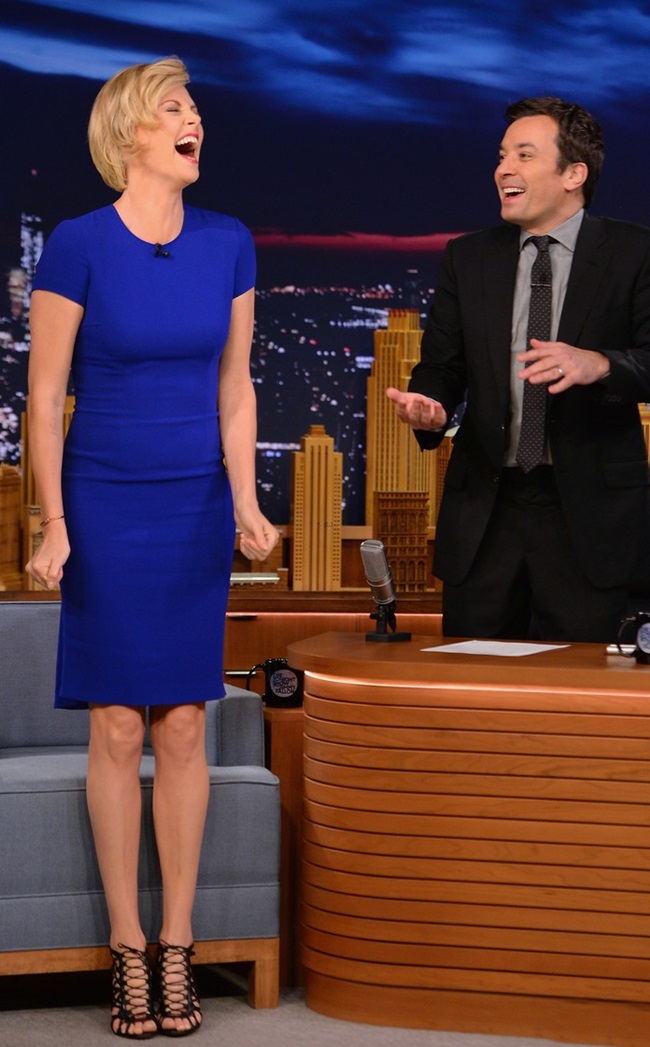 Charlize Theron makes an appearance on "The Tonight Show Starring Jimmy Fallon" and plays a game of Charades with Josh Hartnett, on May 20, 2014
How do you like Charlize's whole ensemble for Jimmy Fallon?
I think she looks perfect. And I am especially in love with her shoes. I looked them up and found out they're from Christian Louboutin. They're called the "Laurence Anyway" caged ankle booties. They feature thin straps that criss-cross like crazy at the sides, and lace-up details  that run through the vamps from the toes to the ankles. Zipper closures on the heel counters are provided for ease of wear. The Laurence also feature 4-inch-tall heels: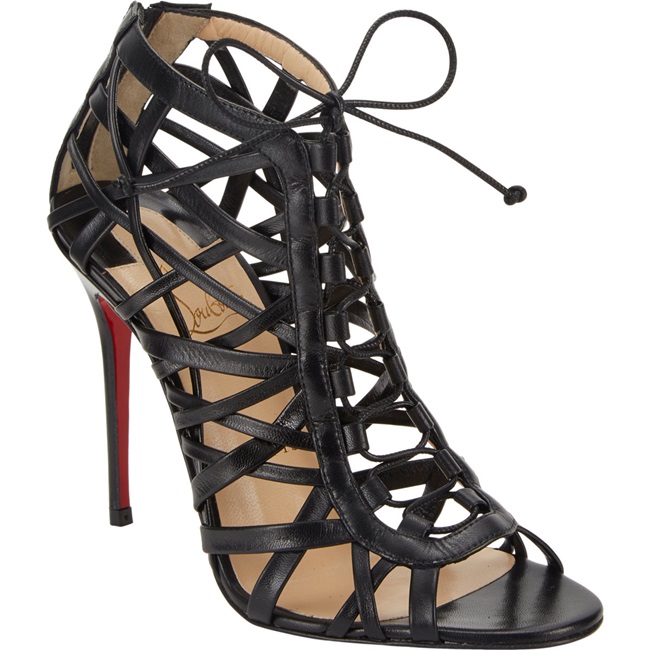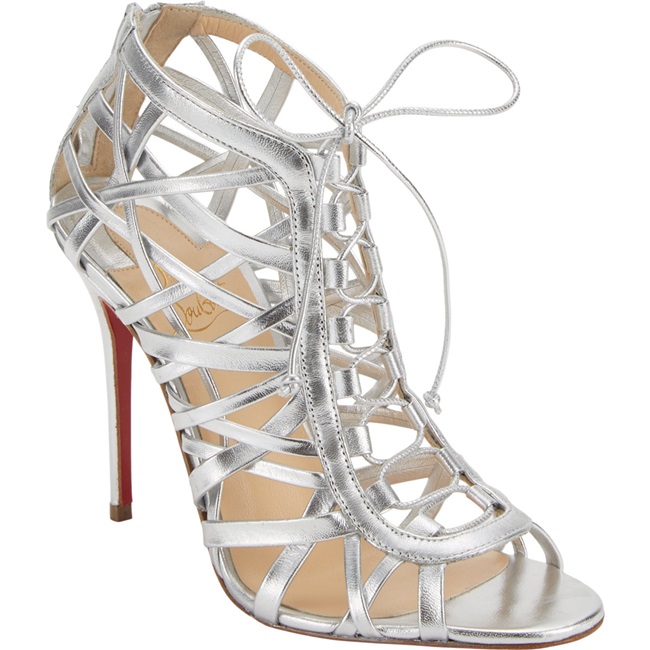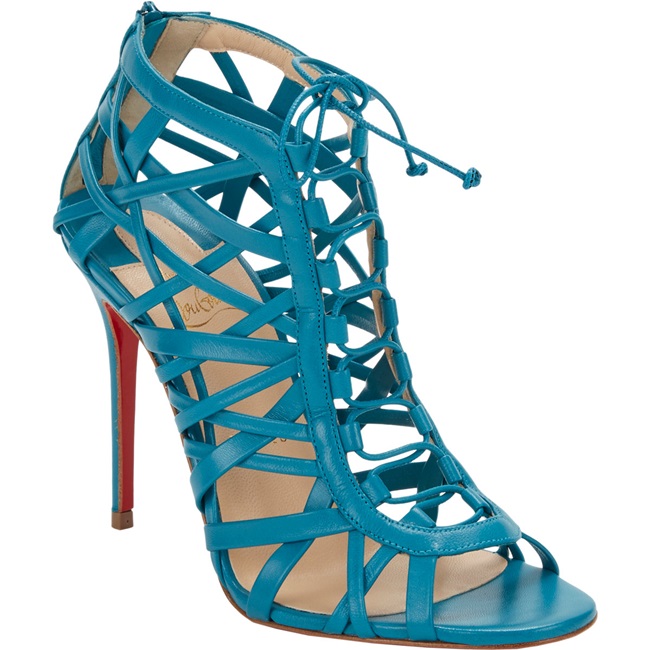 Christian Louboutin Laurence Anyway Caged Lace-Up Ankle Booties, $1245
You like? They're even better-looking up close, aren't they?
A pair will set you back a whopping $1245 if you're interested. For those on a budget, I found these super affordable suggestions for you to consider. Check out the Nine West "Authority" and Pour La Victoire "Charlize" (yes, the name is just a coincidence). The second option from Pour La Victoire is actually a dead ringer save for the heel height. Would you agree?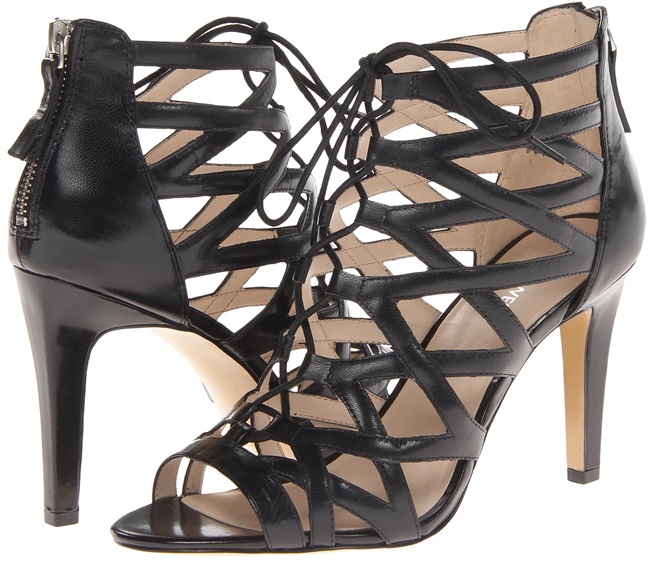 Nine West Authority Lace Up Sandals, $68 (was $99)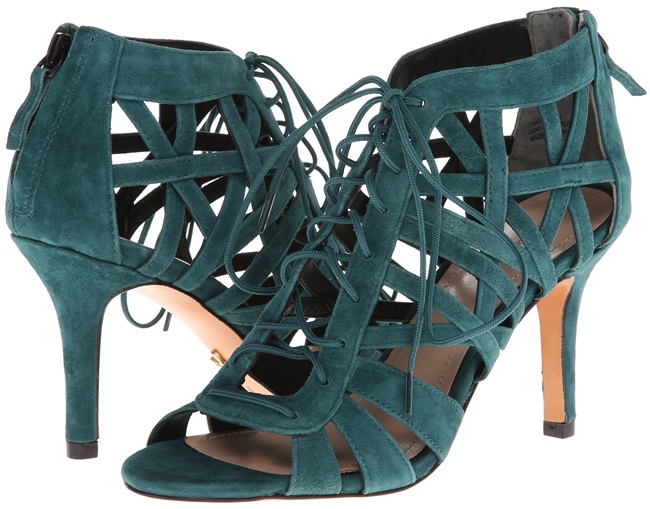 Pour La Victoire Charlize Lace Up Sandals, $186 (was $265)