If you're not quite convinced Cate Blanchett is a fashionable woman, the photo above should work as proof. The 45-year-old Australian actress just wore a pair of drop crotch pants and now we want to rush out to buy our own pair.
Cate wore her drop crotch pants to head to her show The Maids in New York City. How did a middle aged woman manage to pull off such look? By making sure she kept the look clean and simple. A simple peach top made the look age-appropriate. She carried a sensible handbag and a pair of flat sandals that were still glam.
We guess the sandals are comfy and easy to wear because the actress wore the same sandals the day before.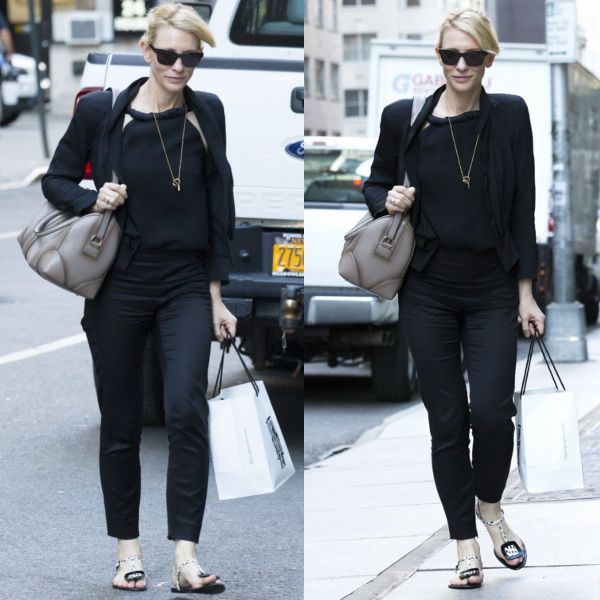 The sandals Cate had on had printed straps and a black buckle. We searched for them online and found out they're by Roger Vivier. Roger Vivier shoes are available at Luisa Via Roma. Cate's sandals are also available in the store but in a different color: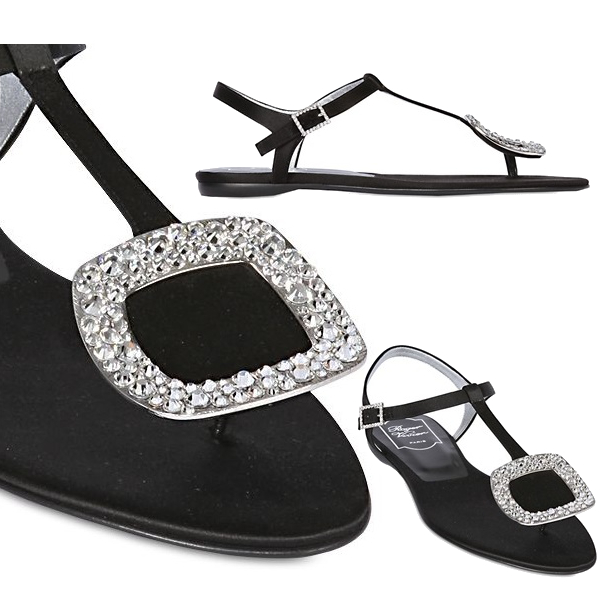 Roger Vivier Chips Embellished Satin Sandals, $889
There are also plenty of available alternatives online. Our choice? The following jelly sandals by Rebecca Minkoff: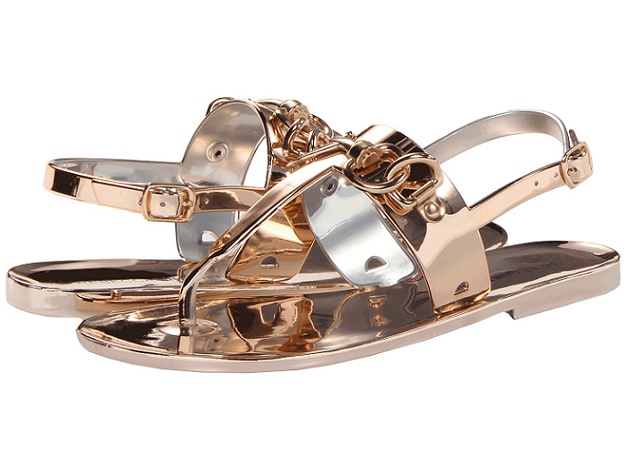 The sandals are made of jelly so they're perfect for summer (wear them to the pool or to the beach!). With the rose gold color, they can add glam to an otherwise casual look. They also don't cost an arm and a leg so you can get all the color variants of the shoes.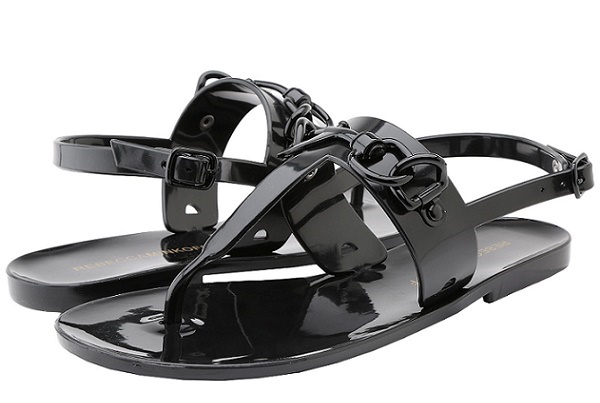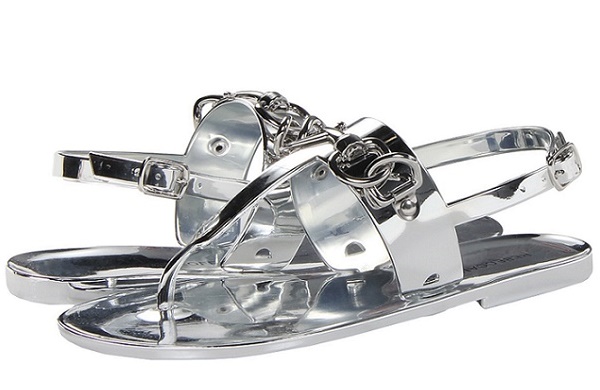 Click on the buy button below to read up on the Rebecca Minkoff sandals.