There are some people who complain about the seeming commercialization of the Coachella Arts and Music Festival in Indio, California. It can't be avoided with hundreds of celebrities flocking to Indio California every year. The celebrities (a lot of them at least) don't go to Coachella for attention or paparazzi exposure, they're really there for the music and the good vibes. So of course with all the celebrities attending the event, marketers and retailers are more than willing to take the opportunity to get use the event to their advantage.
Another reason some people are bummed about the popularity of the music fest is how in the last few years, the event has become as much about the fashion as it is about the music. But this cannot be avoided too. With thousands of music lovers who are also very creative get together, you can expect the most fun, daring, and creative fashion choices.
At Coachella on April 11, Cara Delevigne stepped out in an effortless outfit of a black and white top with zig zag design and a pair of maroon shorts. Here's the thing, even at the music fest, she was a Chanel muse. Do you want to know what Cara wore to the festival from the brand? Her black sneakers. Chanel being Chanel, we're guessing the sneakers don't sell for less than $1000. Wild.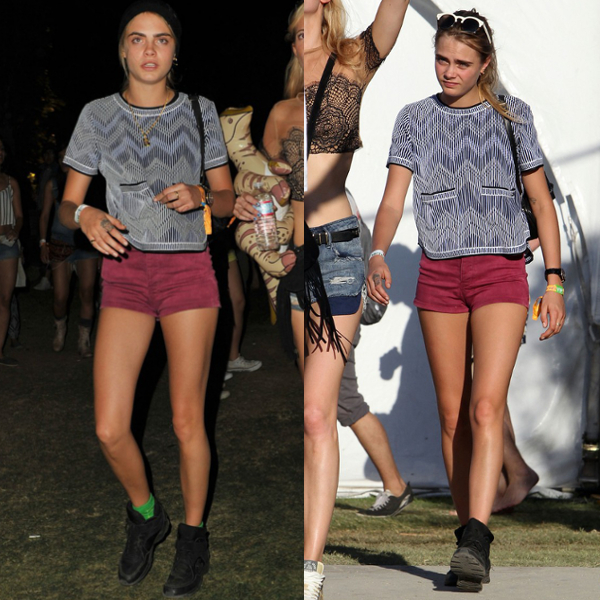 If you're into designer sneakers, there are designer collabs that you can try out. Puma has a designer collaboration with Alexander McQueen.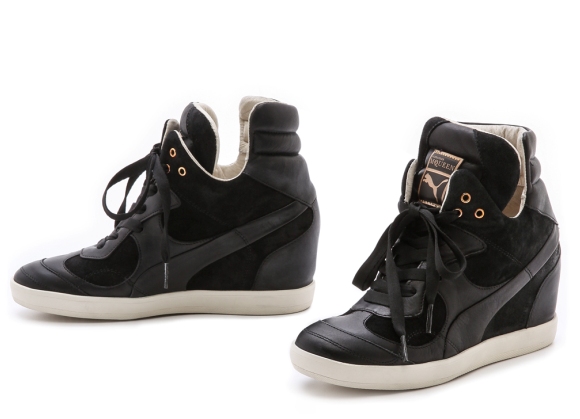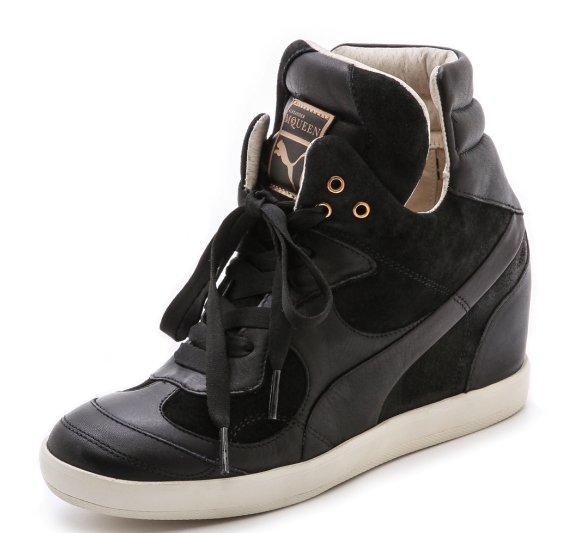 The sneakers above are called the Ofeya Hidden Wedge Sneakers. The sneakers are not cheap but they don't cost thousands of dollars.