Gwen Stefani is now more known as a designer than a singer. While her band, No Doubt, released an album in 2012, she spent more than a decade before that focused on her family and in growing her fashion empire. L.A.M.B. is now known worldwide. Her other fashion label Harajuku Lovers has a wide range of products from shoes to scents. Now the designer has a collaboration with shoe retailer Shoe Dazzle.
A few weeks ago, Gwen Stefani tweeted a photo of a pair of heels from her ShoeDazzle collection: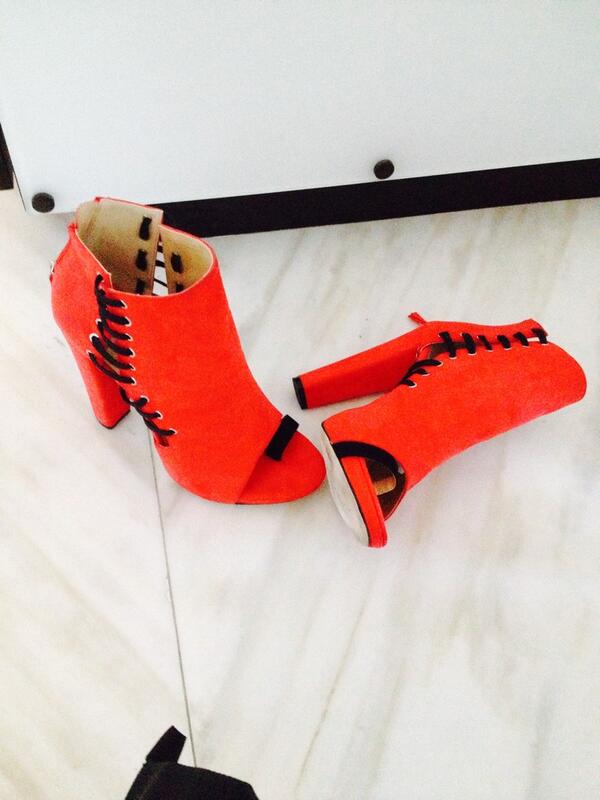 "Took these for a ride today #gx #redhiheels gx pic.twitter.com/N9Y41VzIiq"
— Gwen Stefani (@gwenstefani)
The brand is GX by Gwen Stefani.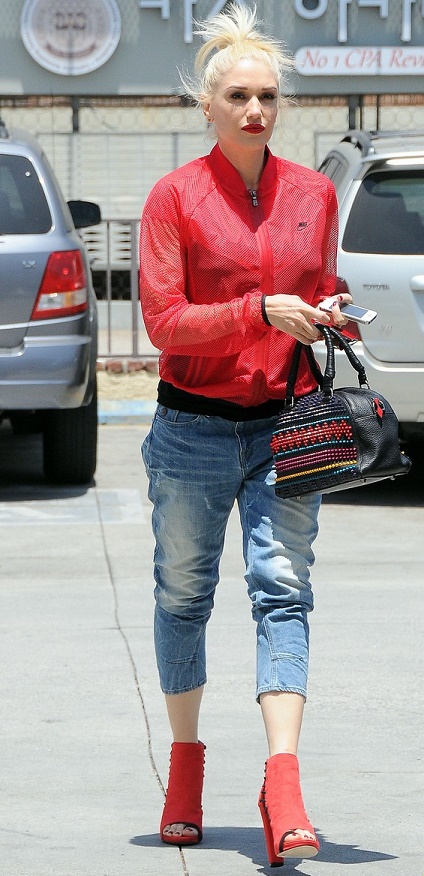 If you're not a member of ShoeDazzle, Shopbop has a perfectly good pair of red peep toe booties that you can purchase. The booties, by DKNY, are currently on sale at 30% off so that's good news if you're really intent on getting a pair of red peep toe booties.
We got to say we also like the DKNY booties a little bit better than the GX booties Gwen had on.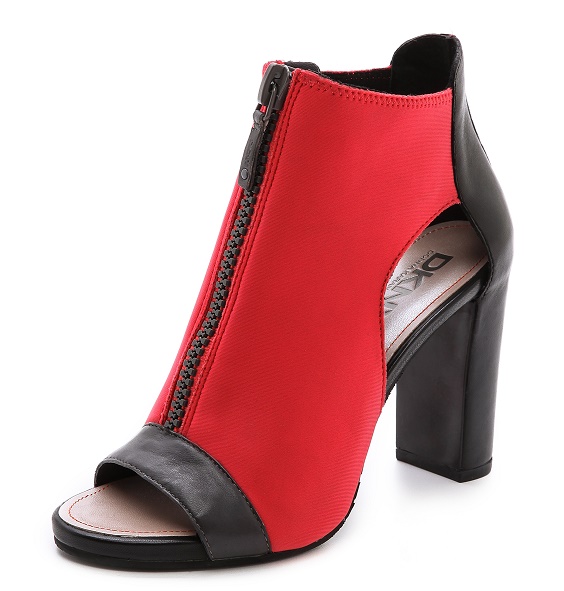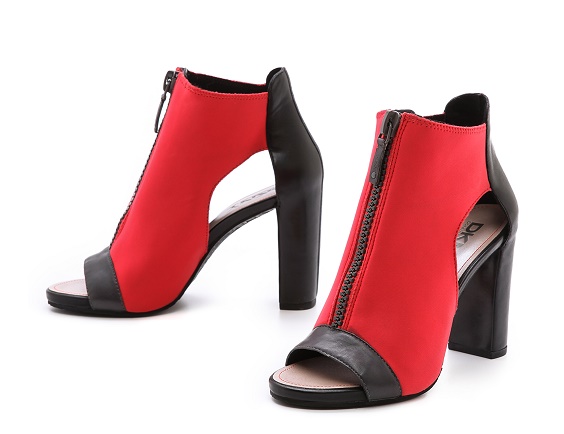 The booties are made of neoprene panels sewn to the sides and then connected in the middle with a contrast zip. The shoes should fit perfectly on your feet and the zip should make it very easy to wear them. The shoes also feature contrast leather panels at the back and at the toe cut-outs.