There's a reason why Candace Swanepoel was chosen to wear the 10-million dollar bra when the angels walked the Victoria Secret runway last November 2013 — the South African beauty is drop dead sexy!
Check out these pictures of Candace taken while the model was out and about with her boyfriend in New York on Thursday. Doesn't she look amazing in that figure-hugging printed maxi?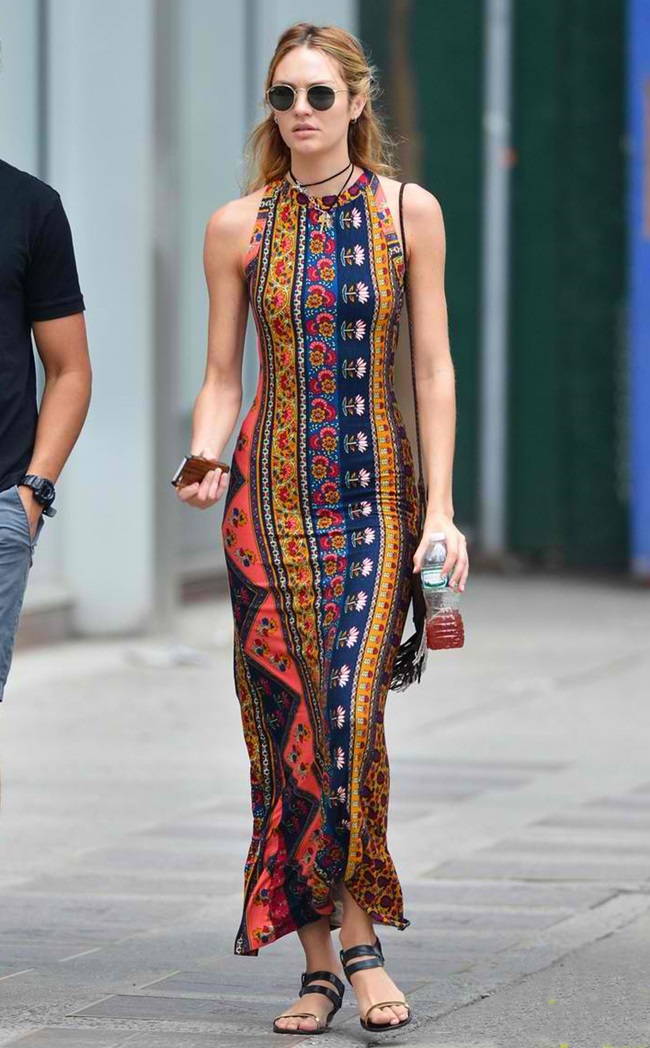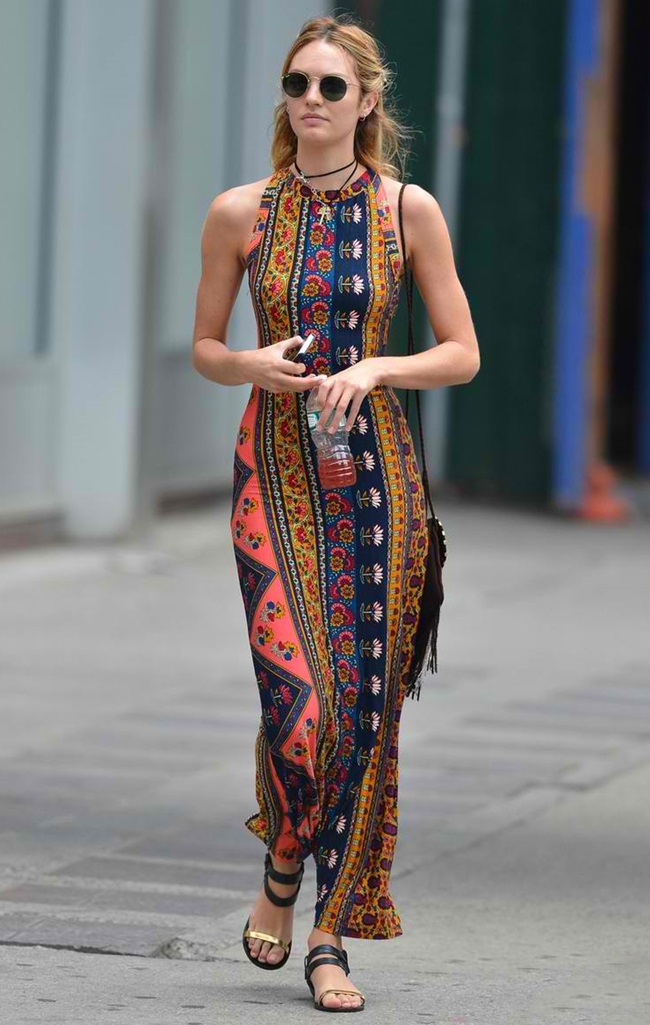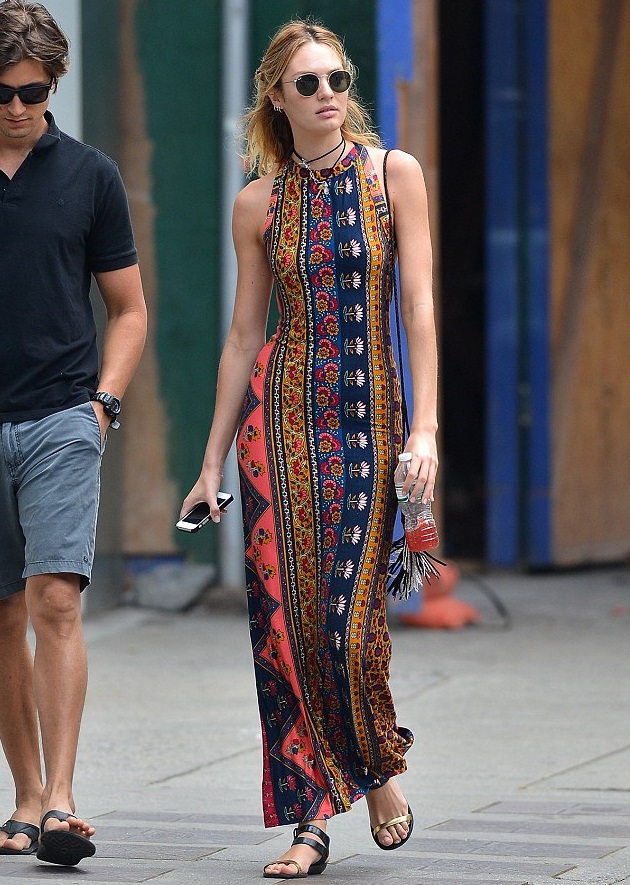 Candace Swanepoel enjoys a stroll with her boyfriend in New York City on July 31, 2014
Wow, right?
I love her dress. I love its exotic print, and I love its very columnar silhouette because it made her look even more statuesque. I think she nailed this summer outfit perfectly. Because the frock is already such a statement-making piece, combining it with classic double ankle-strap flat sandals instead of beaded or embellished ones was a good move, since doing otherwise would have made her look overdone.
I know, I know. You girls want to know where she scored the dress. Sorry, friends. I've yet to get the details on that one. The same goes for the footwear. However, if you wish to copy Candace's style, here's a printed maxi you can grab to steal the look: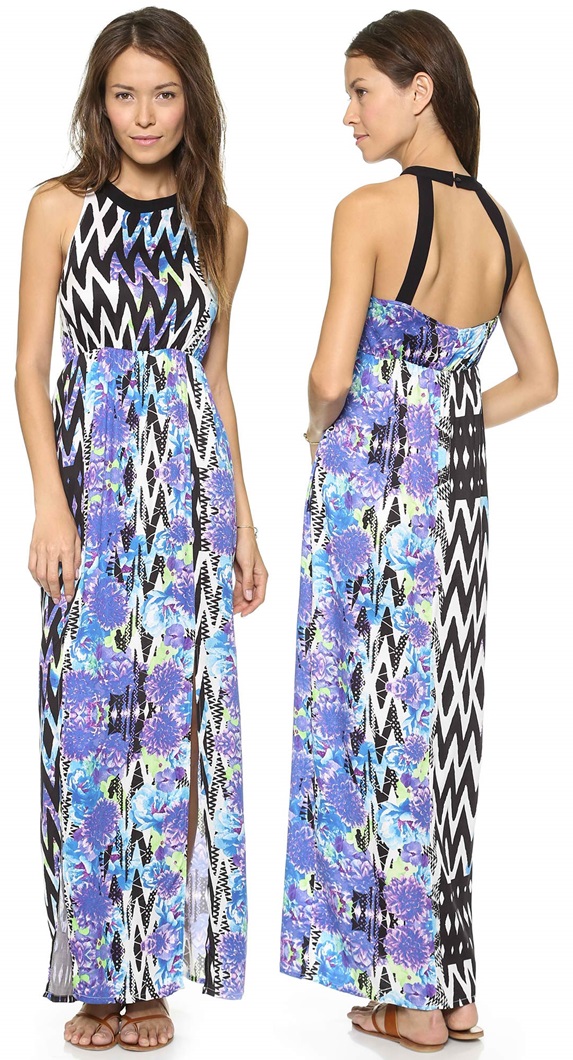 MINKPINK Garden Breeze Maxi Dress, $65.40 (was $109)
Once you have the dress in order, finish it with a pair of sunnies and either of these ankle-wrap sandals from Studio Pollini and Splendid. These feature a classic silhouette that you can wear with practically anything.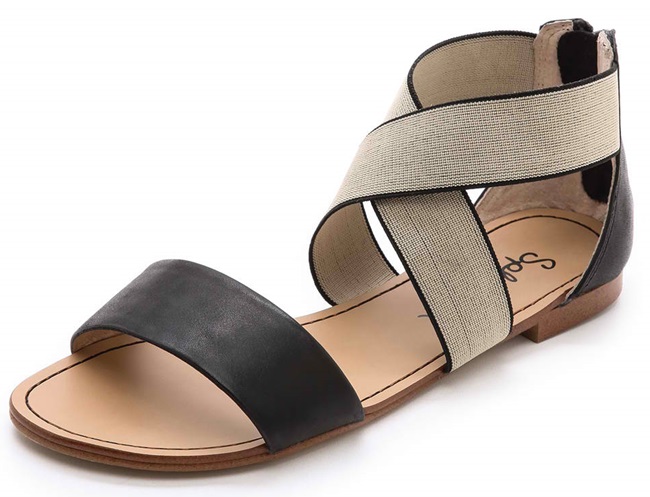 Splendid Congo Flat Sandals, $68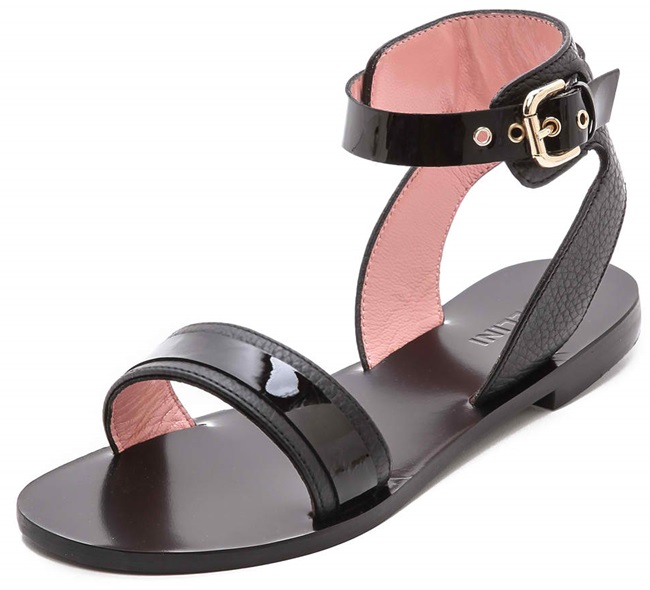 Studio Pollini Flat Sandals, $164.50 (was $235)