While some models aren't born with the "it" factor (read: natural beauty), that isn't exactly the case for Candace Swanepoel. The South African native looks amazing even without make-up. Like her peers, Alessandra Ambrosio and Adriana Lima, Candace is stunning bare-faced. This much I can say after the Victoria Secret angel was spotted looking au naturel while arriving at LAX over the weekend. Her airport style consisted of a denim jacket worn over a short black dress and some casual ankle boots. Capping off the mix were a hat and a designer purse. It was a no-fuss plane-ride ensemble but she looked amazing per usual.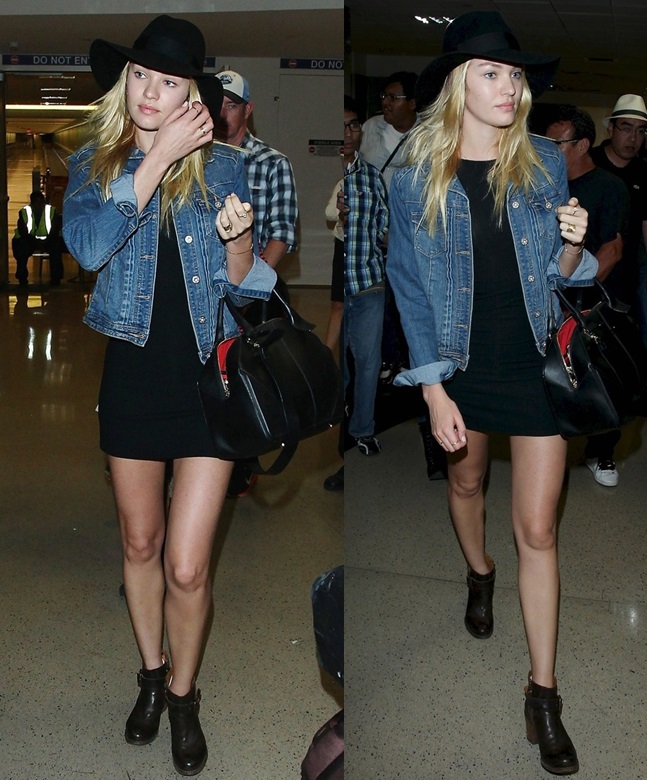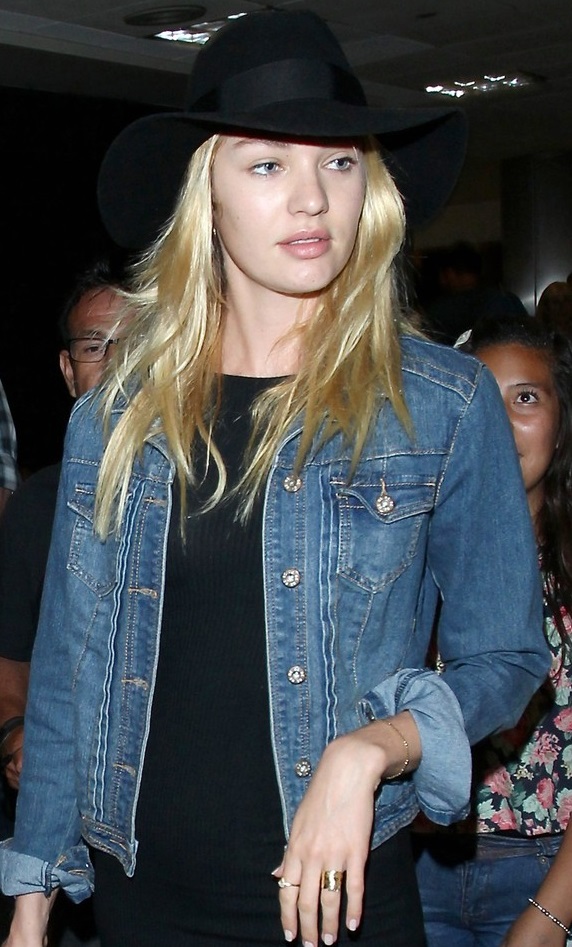 Candace Swanepoel arrives at LAX makeup-free and fabulous, on June, 2014
Wow, she definitely looks much younger without all the face paint. Yes, I can see a bit of mascara and lip gloss in there, but other than that, the girl is a natural beauty. Would you agree?
Soon after, Candace switched to her model-on-duty look for an appearance on EXTRA. She wore a black off-shoulder romper and paired the skimpy outfit with nude lace-up pumps from Christian Louboutin for the guesting. The heels were detailed with cutouts all over and came fashioned with a sexy lace-up design.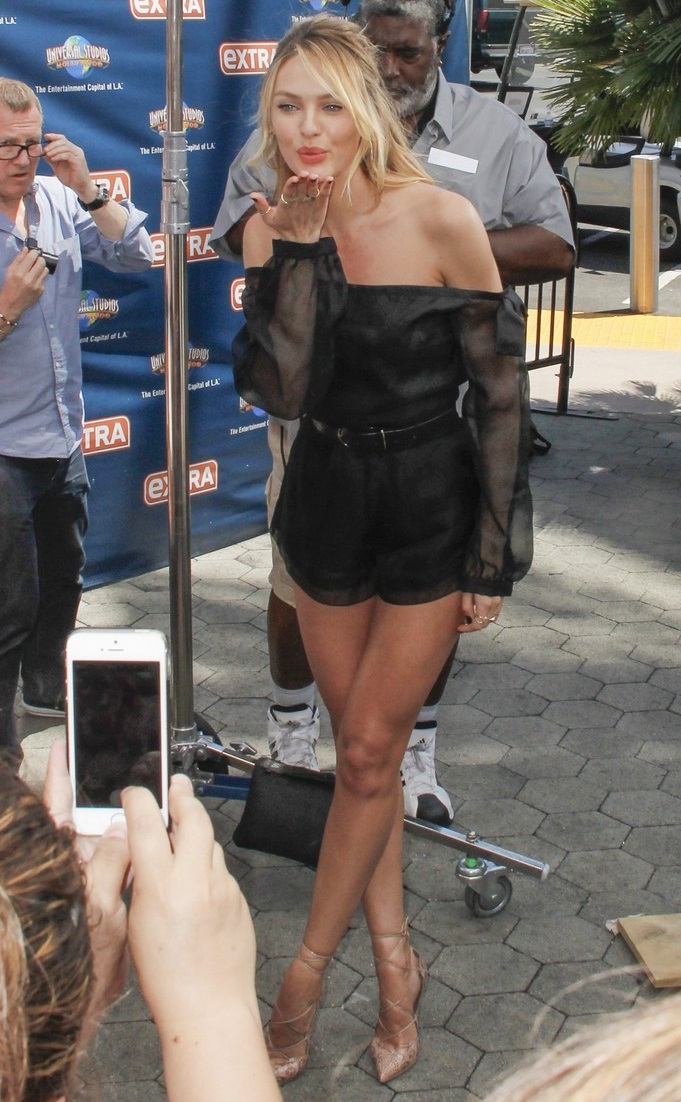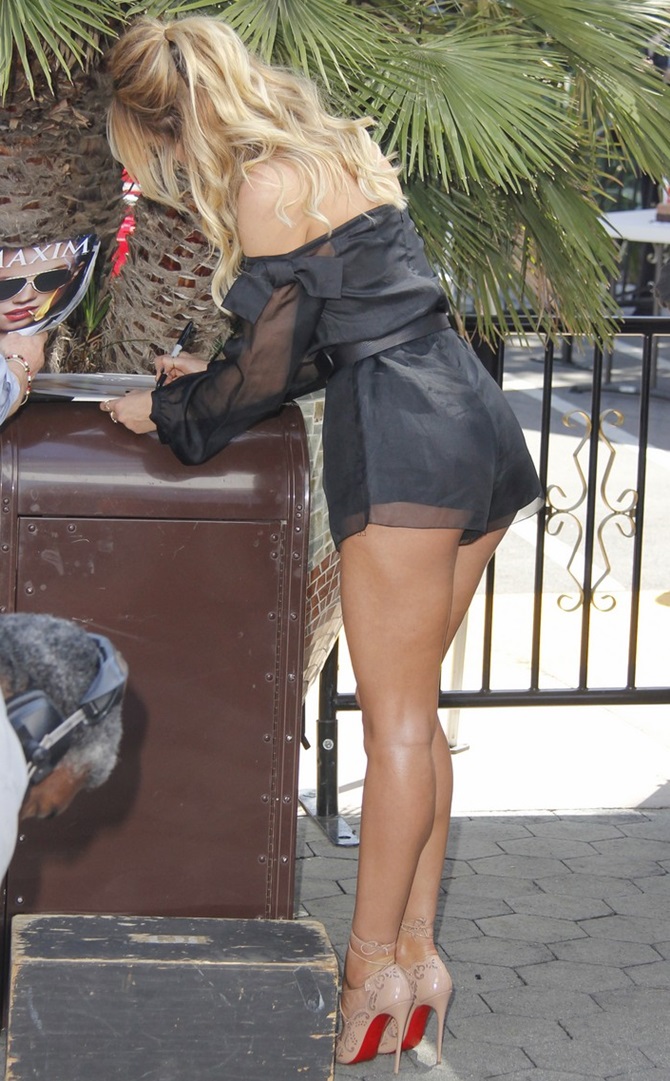 Candace Swanepoel appears on EXTRA in a sexy romper and C'hristian Louboutin heels, on June 9, 2014
Do Candace's shoes look familiar to you?
They're the "Impera" lace-up pumps, the same style spotted on Alessandra Ambrosio and Rihanna several months ago. Alessandra wore it to a handbag launch last March, while Rihanna wore it during Paris Fashion Week. Here's a closer look at the Impera in classic black.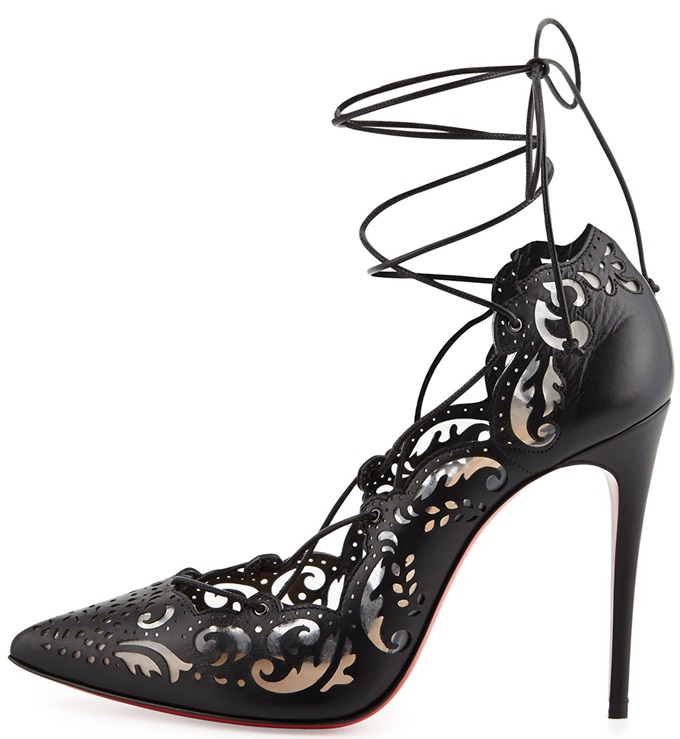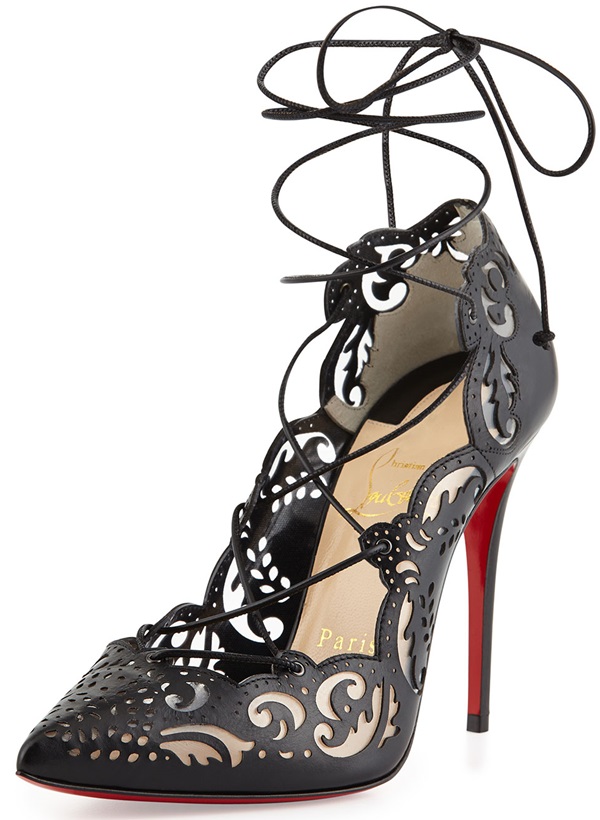 Christian Louboutin Impera Lace Up Pumps in Black, $1295
Very fancy, right?
They come with 4-inch-tall covered heels, scalloped collars, and PVC backing for the vamps. If you want a pair, you can easily score one online for a pricey $1295.
For those looking for a cheaper alternative, I'm sorry, I couldn't find one. However, I found these options from Steve Madden and Kate Spade that may be worth considering: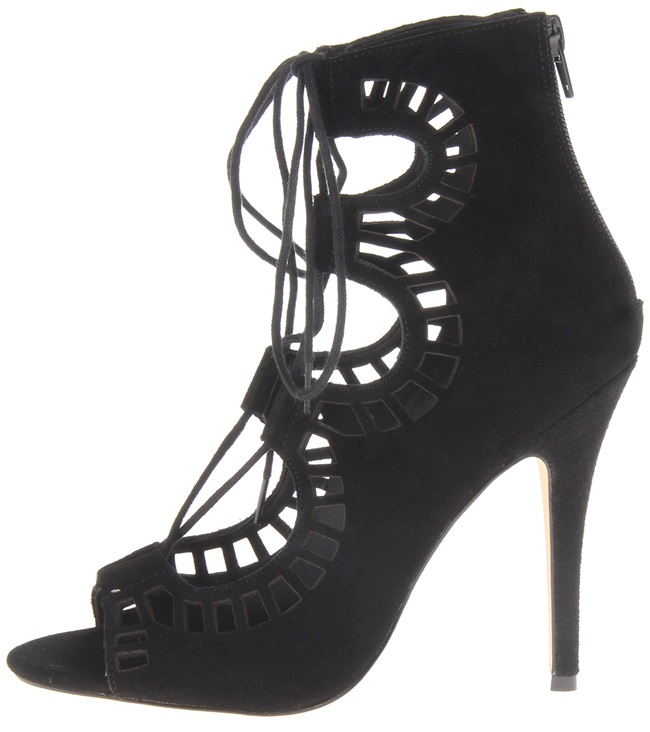 Steve Madden x Blond Salada Rome Sandals, $91 (was $140)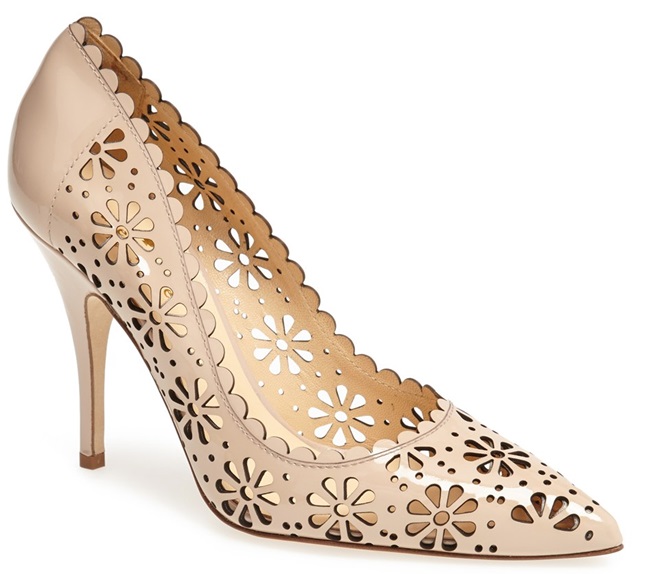 Kate Spade Lana Pumps, $350